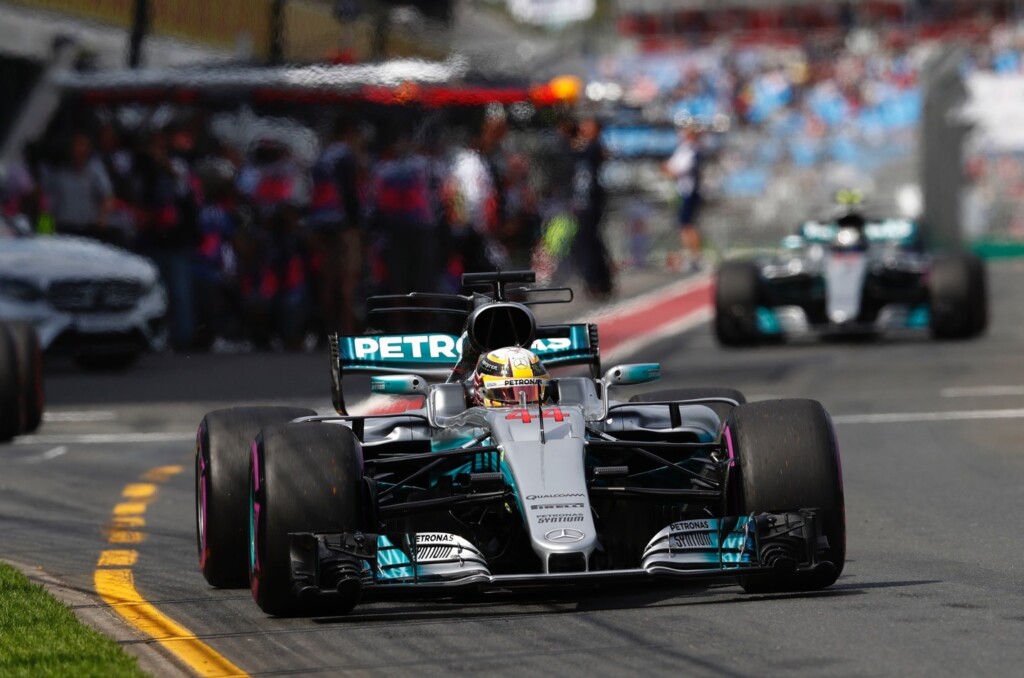 ADVERTISEMENT
Lewis Hamilton took his 62nd career pole, his sixth at the Melbourne Grand Prix Circuit for the qualifying for today's 2017 Australian Grand Prix. Coming in second was Sebastian Vettel in his Ferrari and Valtteri Bottas was 3rd in the 2nd Mercedes.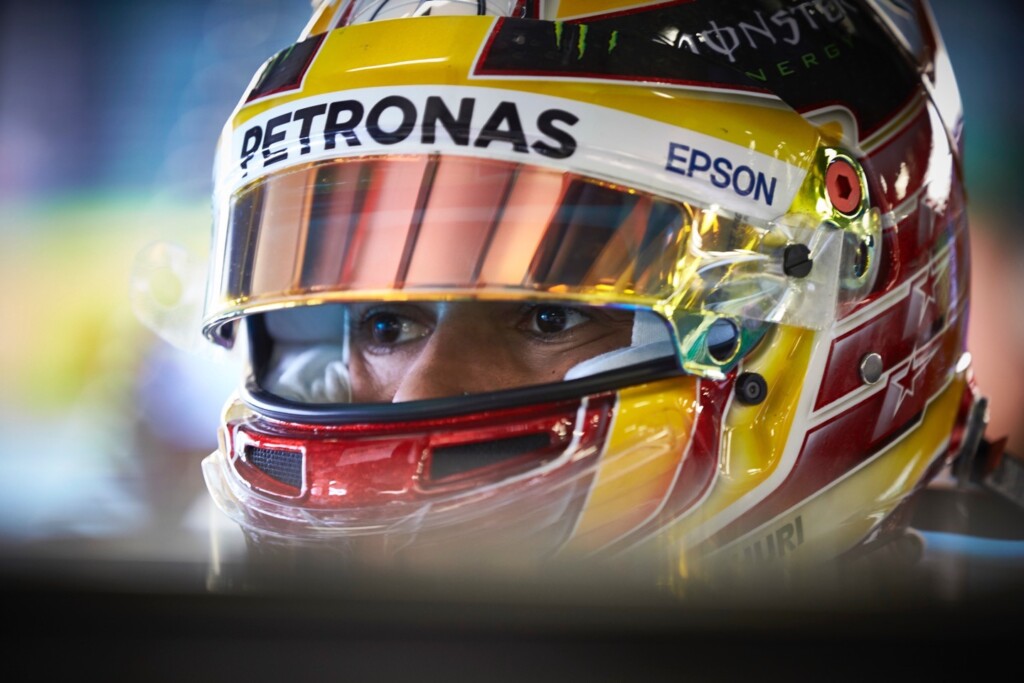 It's been a fantastic weekend so far. It's amazing to be here for the 11th time. It feels like only yesterday that I came here for my first race in 2007. I'm just incredibly proud of the team. The rule change has been huge – it's been such a massive challenge and the guys have worked so hard to get the car to where it is today. To be up here representing them is fantastic. I'm looking forward to the race. I think it's close between us and Ferrari. Tomorrow is about putting all of the work that's gone on over the winter and over testing into practice. I think Valtteri did a fantastic job in his first qualifying session, which is great for us. – Lewis Hamilton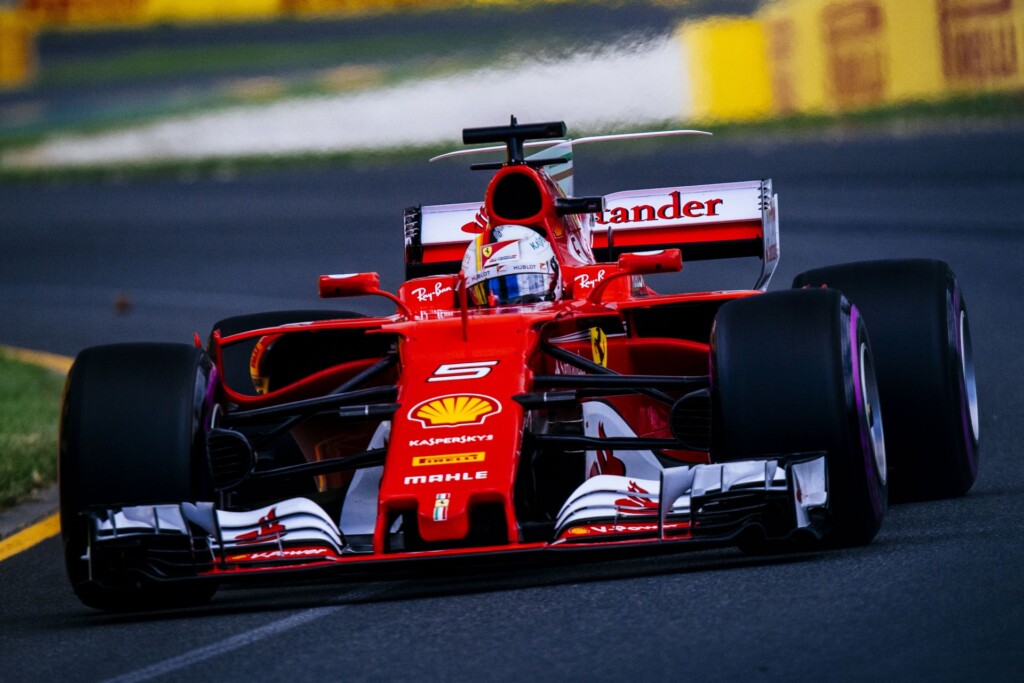 "If we look back 12 months, the progress we have made is clear to see. We are working well as a team, having had a great winter; a winter of changes, but all for the best." – Sebastian Vettel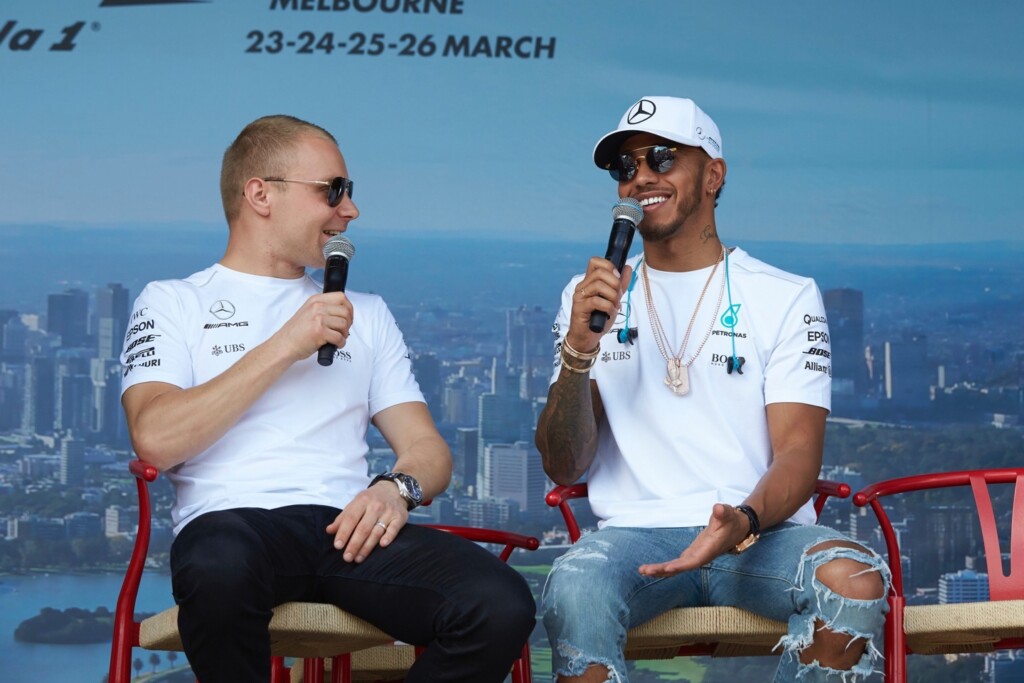 Third position is not ideal. I couldn't quite get a perfect lap in, so I'm not quite satisfied with the result. But what I'm really proud about is the team of people who built this car. I only saw a very small part of the preparation for this new era of Formula One – but it's really nice to see that all of the work has paid off. Tomorrow is the day that matters and my race starts have been quite strong, so hopefully we can keep that going. – Valtteri Bottas
For local fan favourites in Melbourne, Daniel Ricciardo ended his qualifying session in the wall. At turn 14, Ricciardo lost the rear of his Red Bull planting the back of the car into the tyre barriers after crossing through the gravel. He ended up 10th on the grid.
POS
DRIVER
Q1
Q2
Q3
1
44
MERCEDES
1:24.191
1:23.251
1:22.188
14
2
5
FERRARI
1:25.210
1:23.401
1:22.456
17
3
77
MERCEDES
1:24.514
1:23.215
1:22.481
13
4
7
FERRARI
1:24.352
1:23.376
1:23.033
19
5
33
RED BULL RACING TAG HEUER
1:24.482
1:24.092
1:23.485
18
6
8
HAAS FERRARI
1:25.419
1:24.718
1:24.074
17
7
19
WILLIAMS MERCEDES
1:25.099
1:24.597
1:24.443
16
8
55
TORO ROSSO
1:25.542
1:24.997
1:24.487
16
9
26
TORO ROSSO
1:25.970
1:24.864
1:24.512
16
10
3
RED BULL RACING TAG HEUER
1:25.383
1:23.989
DNF
10
11
11
FORCE INDIA MERCEDES
1:25.064
1:25.081
13
12
27
RENAULT
1:24.975
1:25.091
12
13
14
MCLAREN HONDA
1:25.872
1:25.425
15
14
31
FORCE INDIA MERCEDES
1:26.009
1:25.568
16
15
9
SAUBER FERRARI
1:26.236
1:26.465
15
16
36
SAUBER FERRARI
1:26.419
8
17
20
HAAS FERRARI
1:26.847
7
18
2
MCLAREN HONDA
1:26.858
6
19
18
WILLIAMS MERCEDES
1:27.143
7
20
30
RENAULT
1:28.244
7