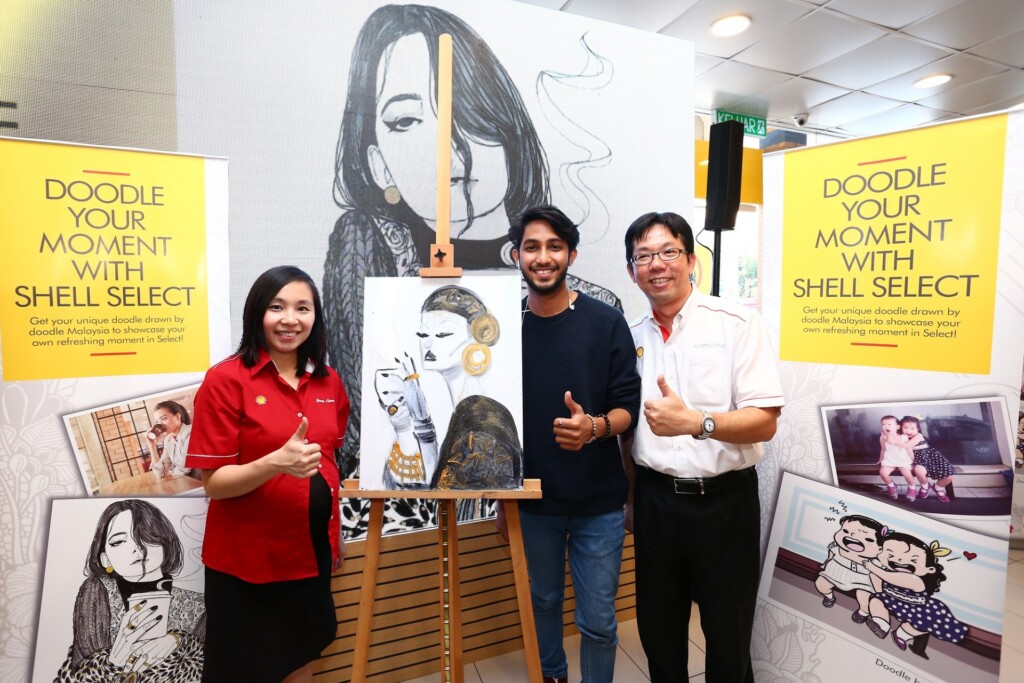 ADVERTISEMENT
Shell Malaysia has announced a collaboration with Doodle Malaysia on a special initiative called "Doodle Your Moment". This initiative will see the fuel retailer working with Doodle Malaysia – a community of homegrown artists – to bring to life real moments shared by Malaysians at Shell Select, into unique refreshing doodles.
Held from 22 March to 26 April 2017, "Doodle Your Moment" will give customers a chance to share their personal moments, such as coffee with friends to ice cream breaks with family, at Shell Select on Instagram for a chance to be turned into a doodle. Up to 100 of the best user submissions will be immortalized into hand-drawn doodles by members of the Doodle Malaysia community. These hand-drawn doodles will also be printed onto exclusive merchandise, and delivered directly to selected participants as a special token.
To participate, Malaysians are encouraged to share a photo of their moments at any Shell Select outlet on Instagram with the hashtag #ShellKita. To stand an even better chance of being selected, customers can share their refreshing moment with a creative caption of not more than 40 words. To find out more info about the campaign, click here.
The "Doodle Your Moment" initiative is part of Shell's"Refreshing Journeys" campaign which aims to show Malaysians that life isn't just about the destination, but the journey and many moments that happen along the way. It aims to highlight the refreshing moments that customers can enjoy on their journey when they step into a Shell Select, providing them a respite from their daily frustrations and hurdles, and enabling them to rest, reflect, and rejuvenate.
As part of this campaign, Shell Malaysia also recently collaborated with local singer-songwriter Talitha Tan to produce a music video titled "Rasa Sayang", which captures real refreshing moments customers experience at Shell Select – from enjoying deli2go treats with their loved ones and celebrating a surprise birthday party, to being assisted by Shell station staff.
To watch the music video and to find out more information on Shell Select, click here.