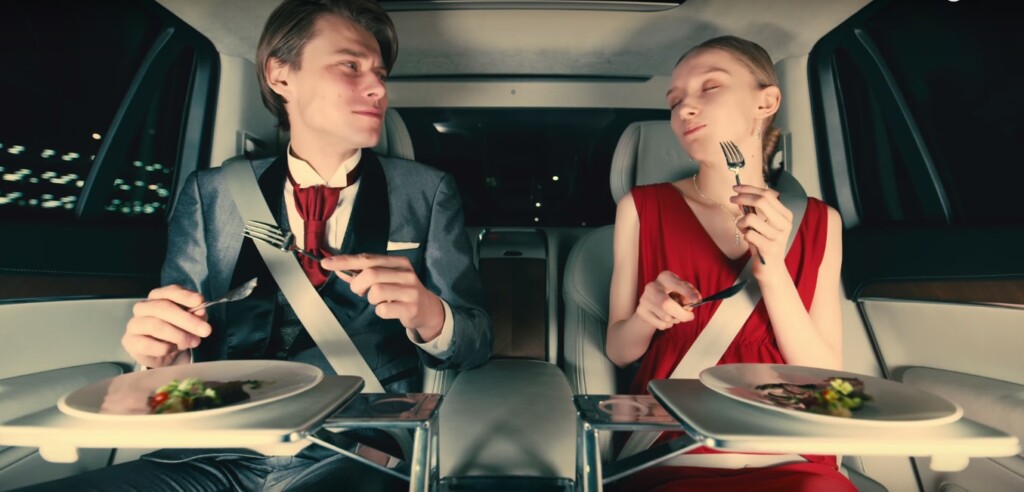 ADVERTISEMENT
Certainly, Japan is no stranger to rather peculiar concept restaurants. In Tokyo, you'll be able to dine in a Robot Restaurant while watching the performance of tall robots, sexy queens of the galaxy, space gorillas and robotic snakes with laser beams on their heads or even being served by middle-aged women dressed as maids or schoolgirls at Maid Cafe. How about a fine dining experience in the backseats of an SUV?
Dubbed the "All-Star Restaurant", the new dining concept is a collaboration between Volvo Japan and UberEats that allows diners to enjoy a multi-course menu of dishes in the comfort of the Volvo XC90 SUV. The service was launched in March 14 and is currently available in Tokyo.
The All-Star Restaurant will truly be a gastronomic adventure as you will be chauffeured around city of Tokyo in the Volvo XC90 Excellence – the largest and most luxurious sport utility vehicle by Volvo –  whilst being served a seven course meal from the city's wide range of restaurants, selected by "Iron Chef" Yukio Hattori. The curated menu includes salads, soups, fish, steaks, dessert, and of course, champagne is included in the menu as well! Don't believe us? Check out the video below!