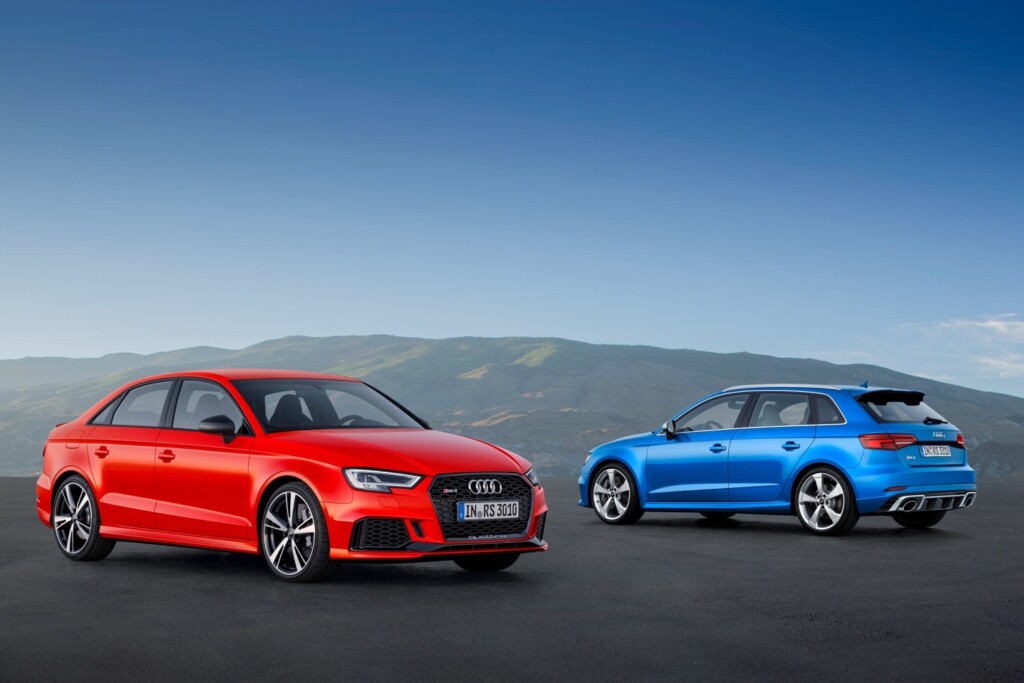 Audi is back with their RS3 and this time, as previously announced at the Paris Motor Show, the RS3 Sedan. Powered by Audi's 2.5L TFSI engine, this accelerates the RS3 from o-100 in just 4.1 seconds. Whilst the sportback models have always been the darling of Europe, elsewhere around the world, a sedan version is desired.
ADVERTISEMENT
Now the Audi RS3 Sedan, with 400 horses, might just appease sedan loving worlds such as Asia and also the US.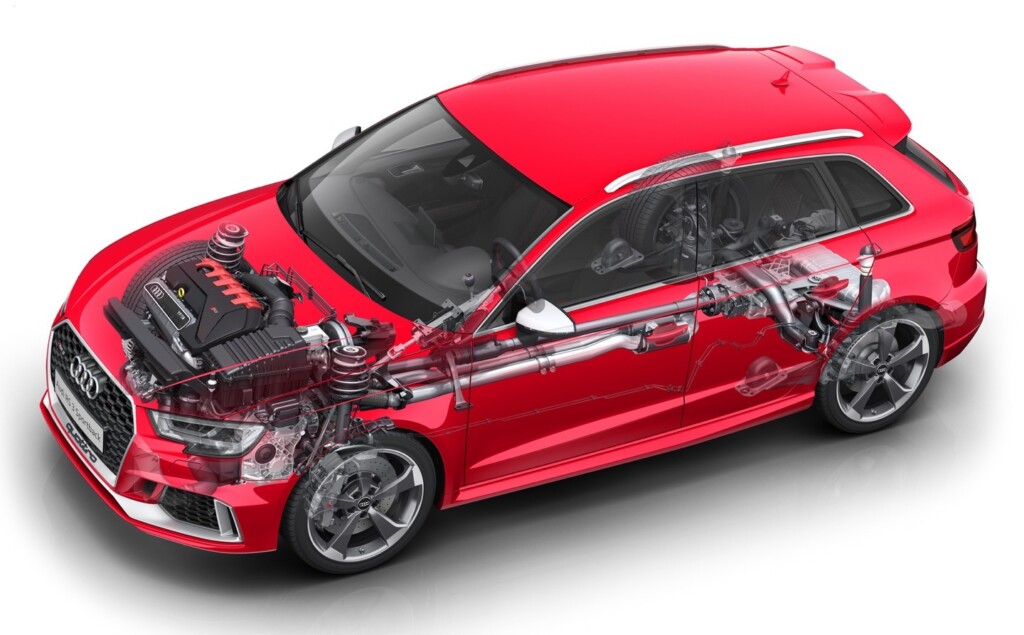 The Audi RS3 uses an  S Tronic seven-speed dual-clutch transmission and quattro permanent all-wheel drive transfer the power of the five cylinders to the road. Whilst BMW continues to rely on RWD vehicles in their M range, Audi maintains their use of an AWD system and the Audi RS3, dubbed to be an M2 competitor is here to challenge that dominion.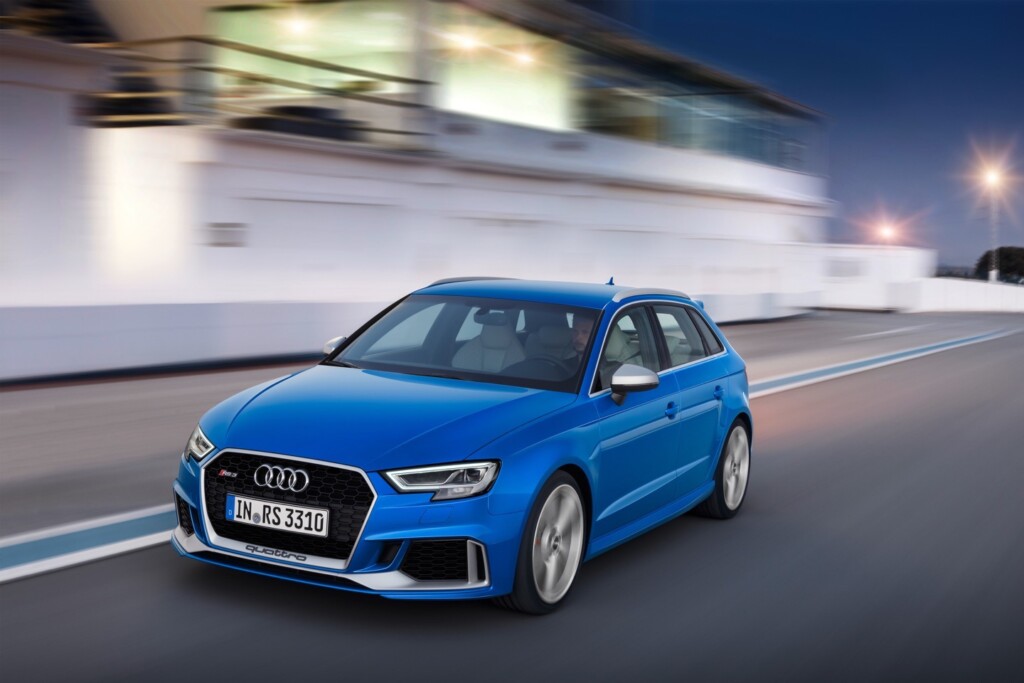 What makes it different to the A3? The Audi RS3 models are lowered by 25 millimetres. Compared to that of the series-production model, the track width at the front axle of the Audi RS 3 is wider by 20 mm and accordingly, the wheel arches are also more broadly flared. As standard, Audi equips the vehicle with 19-inch cast wheels fitted with 235/35 tires and brake discs with a diameter of 370 mm. Audi also provides a carbon-fiber ceramic disc for the front as an options package. At the rear axle, brake discs with a diameter of 310 mm and floating brake callipers are used.