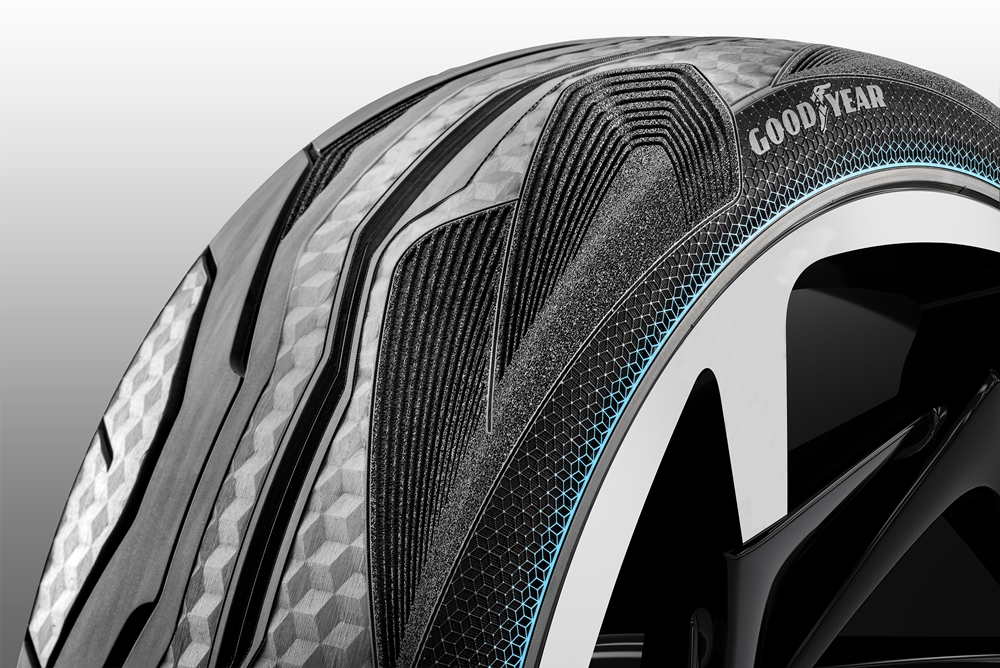 ADVERTISEMENT
At the 2017 Geneva International Motor Show, Goodyear has unveiled its latest concept tyre called the Goodyear CityCube, designed for the Toyota i-TRIL concept car.
Thanks to advanced sensor technology and a unique tread design, the CityCube can identify a variety of road conditions and transmit this data to the vehicle to support the advanced collision prevention systems.
The front wheels on the Toyota i-TRIL tilt, which inspired Goodyear's designers to think about motorcycle tyre design. The result is a unique contour shape and mixed fitment, a tall and narrow tyre at the front and a wider asymmetric design for the rear.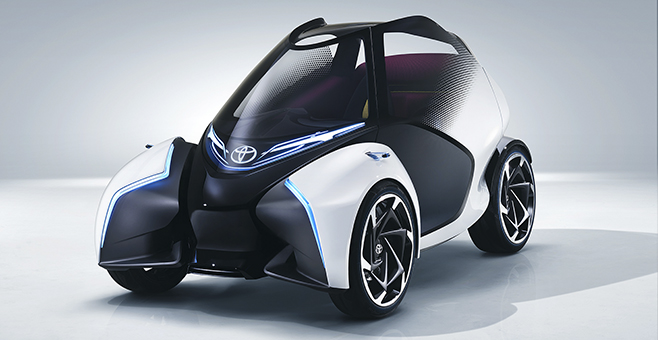 The front tilting wheels fit Tall and Narrow tyres with reverse direction, inspired by the symmetric design of motorcycle tyres. This helps enhance safe driving and removes water for the larger rear tyre, providing better grip.
The rear tyres on the other hand, have an asymmetric design with a more solid inside part for more cornering stability.
Goodyear has also introduced a new Hologram Texture to the design, with gradient sidewall colours which offer a unique and appealing appearance.
Tailored to meet Toyota's exacting requirements, CityCube is designed to be lightweight with low rolling resistance, which is an important feature for future electric vehicle tyres. The CityCube also has a reduced groove volume, providing higher mileage and reduces noise levels which can add to a better city life.