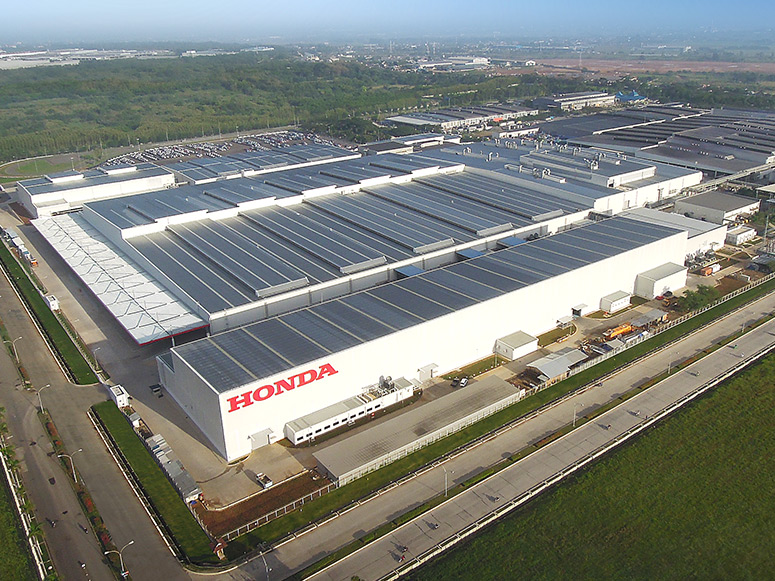 ADVERTISEMENT
Honda Indonesia recently celebrated a new milestone as the one millionth Honda rolls off the production line at the company's factory in Karawang, West Java, Indonesia.
Honda Indonesia began local vehicle production in February 2003 with Honda Stream at its Karawang factory. The factory was built on an area of 512,500 m2 with an initial investment worth of 700 billion rupiah, with the production capacity of 80,000 units. Honda started constructing its second factory on a total building area of 145,760 m2 in 2012 with an investment worth of 3.1 trillion rupiah. The second factory was inaugurated in January 2014 with the production capacity of 120,000 units, which makes the total production capacity of the company to 200,000 units per year.
Honda has enforced its production capacity in Indonesia to fulfill the increasing demands for Honda cars in the country. When Honda began its production in Indonesia in 2003, the sales result was approximately 22,000 units. Since then, the company has increased the sales volume considerably and it recorded 200,000 unit sales in 2016 with 19% market share in the country. Currently, Honda Indonesia produces 7 models at its two factories, which include the Honda Mobilio, Honda BR-V, Honda HR-V, Honda Jazz, Honda Brio RS, Honda Brio Satya and Honda CR-V.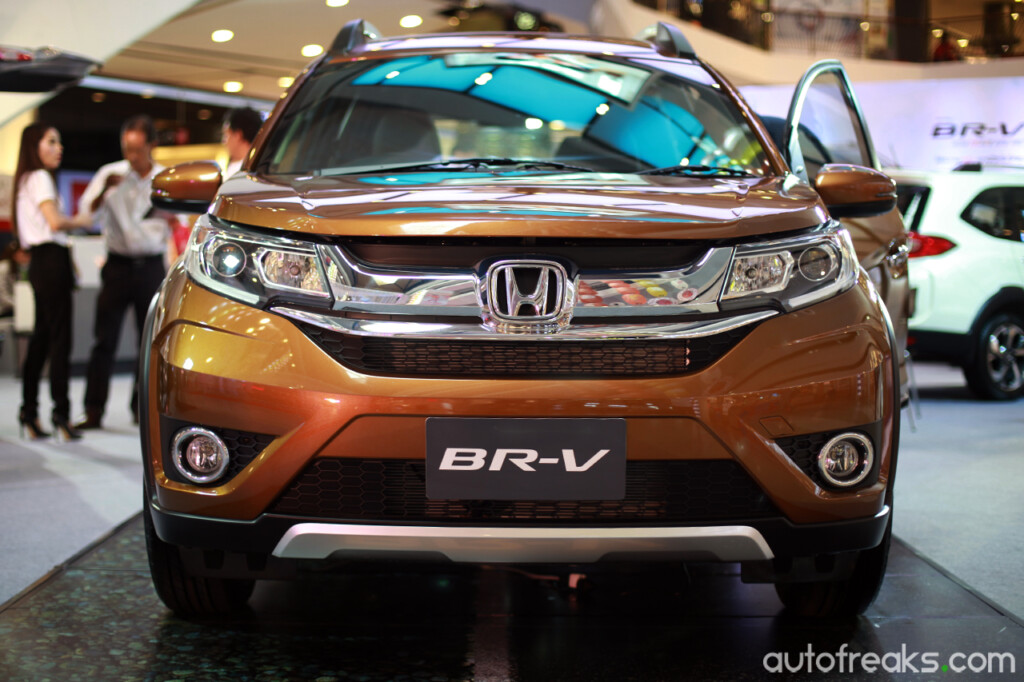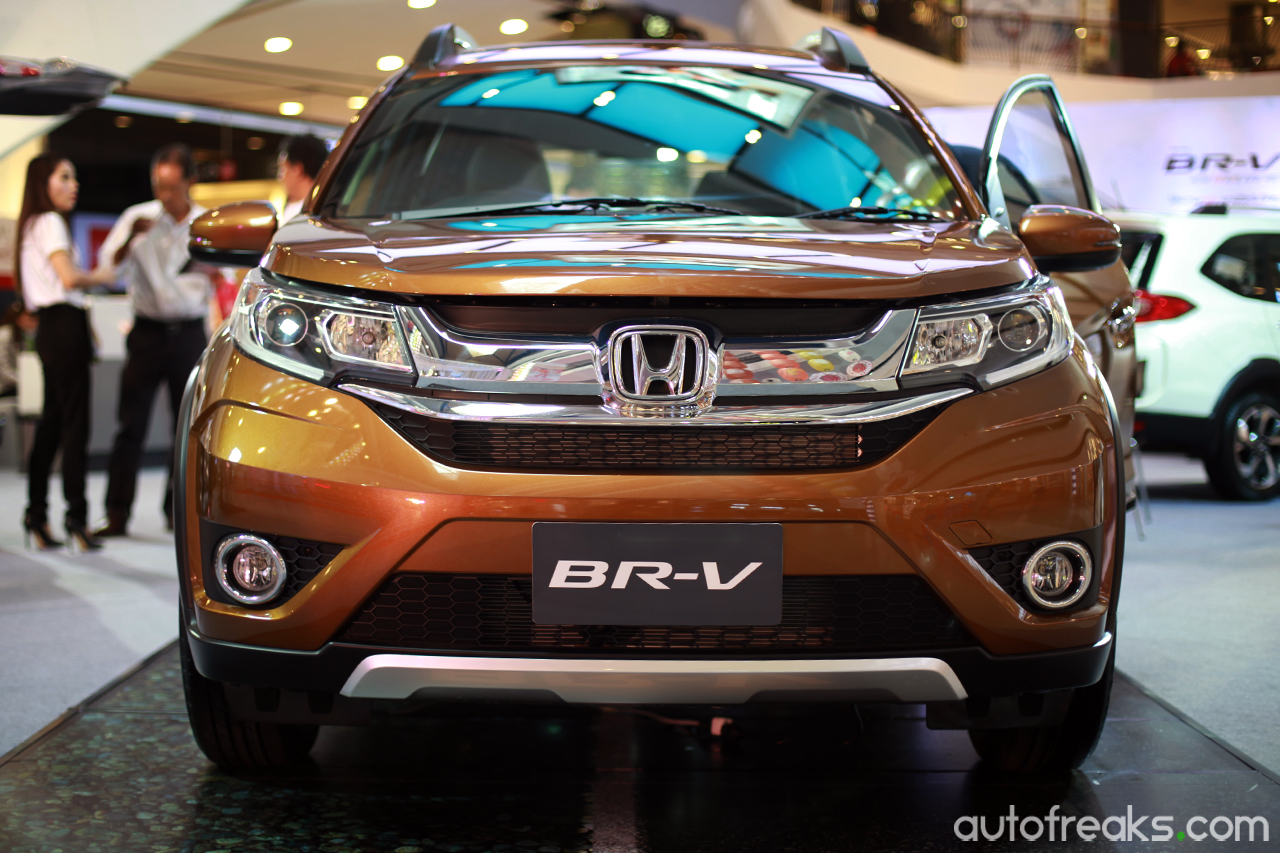 The Karawang factory currently plays an important role in Honda's global automobile component export worldwide. The export destinations include neighbouring ASEAN countries, such as Thailand, Malaysia, the Philippines, Vietnam, other Asian countries such as India and Pakistan, as well as Latin American countries, including Mexico, Brazil, and Argentina.
Honda Indonesia also delivers their component parts to Japan. In 2016, Honda component export from Indonesia significantly grew and increased the number of containers exported from 5,600 in 2015 to more than 7,700 containers. Consequently, the export value also increased from 1.8 trillion rupiah in 2015 to more than 2.2 trillion rupiah in 2016. In 2017, the company plans to increase the export quantity to nearly 10,000 containers with a value of more than 2.5 trillion rupiah.
Honda further strengthened its production operations with the opening of its stamping factory, which produces automobile component parts such as side panels, roof panels and floor panels. The factory began its operation in May 2016 with a total investment of 194 billion rupiah. The factory has implemented advanced production technology, including automatic continuous process and robotic system and has the production capacity of up to 2 million pieces component parts per year for both domestic sales and export.
In September 2016, Honda Indonesia made an additional 228 billion rupiah investment and started operation of its new factory for crank shaft. The company employed advanced and environmentally friendly technology and adopted high-precision machines at this new factory to produce maximum of 240,000 crankshafts per year. This crank shaft factory is met with the regulation enforced by the Indonesian government for Low Cost Green Car (LCGC) models. Currently, the company has achieved up to 87% local content in its products.
Seiji Kuraishi, Executive Vice President of Honda said, "It is a great achievement to arrive at this milestone in just 14 years and follows in Honda Motor Company's 100 millionth unit of cumulative automobile production worldwide in September last year. Honda sales in Indonesia was ranked in 4th position for Honda globally, behind only US, China and Japan. Indonesia has always been and always will be an important market for Honda. We will continue to dedicate ourselves to doing business in Indonesia and the expansion of automobile production capacities with new factories is a testament to that commitment."