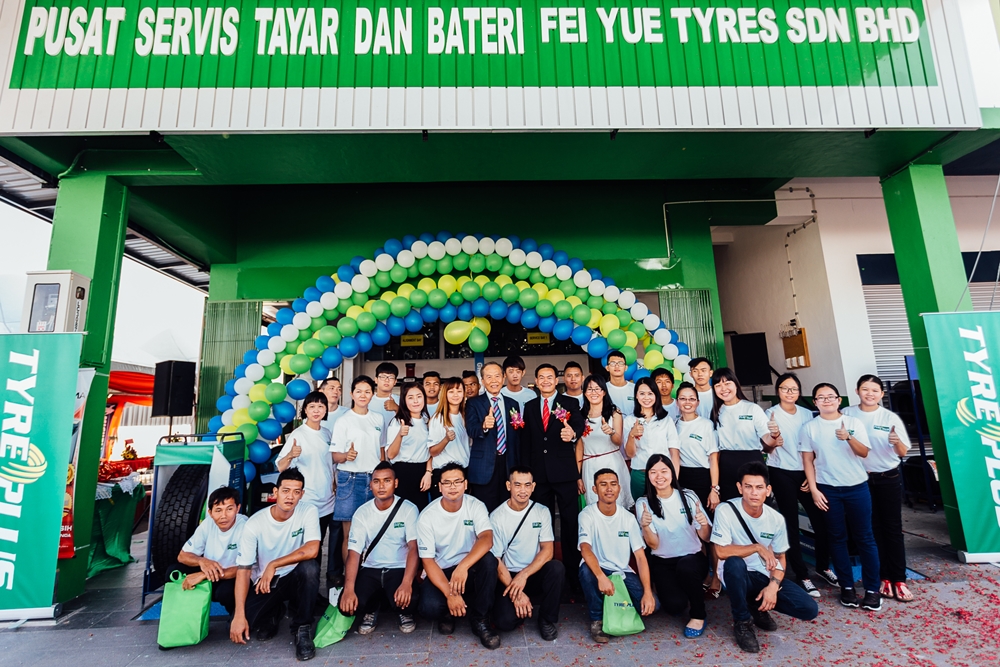 ADVERTISEMENT
Michelin Malaysia expands its TyrePlus retail network in Sarawak with the opening of a RM2 million, first state-of-the-art outlet in Sibu to reinforce its presence in East Malaysia.
Since 2009, the Michelin Malaysia has deployed its TyrePlus network across the region to provide customers the best solution on the market to service their cars.
The 3,256 square-feet TyrePlus outlet is designed to offer its customers peace of mind through a comprehensive mix of high quality products and preventive maintenance services for all brands of vehicles at a competitive price and in a comfortable and pleasant environment.
The new TyrePlus outlet is owned by the Sarawakian Michelin distributor, Fei Yue Tyres Sdn Bhd which operates Michelin Service Centre and the first Michelin Truck Service Centre in East Malaysia since 2008.
Managing Director of Fei Yue Tyres Sdn Bhd, Mr Ngieng Hock Teck, said they are honoured to, once again, be part of Michelin's and TyrePlus' success in the region.
"Michelin is a well-recognised brand and we are delighted to inaugurate this brand new TyrePlus outlet in Sarawak.
"TyrePlus offers the best of Michelin purchasing experience. The opening of this outlet in Sarawak allows us to be closer to our customers and it is in line with our strategy to expand and redefine the purchasing experience of Malaysian consumers, said Mr. Ngieng.
According to Michelin Malaysia's Managing Director, Mr. Pascal Nouvellon, the first TyrePlus in Sarawak is a strategic investment that will not only deepen and widen the availability of Michelin products and services, but will also help to meet the growing expectations of Sarawakians on quality products and services.
"Launching our first ever branch in Sarawak reaffirms our commitment to cater to our valued customers in the East Malaysia region. The goal of TyrePlus is not only to be the best network, but also offer unique and comprehensive products and services that are customised as per consumers' needs," said Mr Nouvellon.
TyrePlus is a one-stop-shop offering a wide variety of all major tyre brands in addition to those by Michelin, lubricants, batteries, suspension and braking systems. TyrePlus also offers professional services such as alignment, air conditioning refilling and nitrogen inflation, all under one roof. It is located at No.46, Lorong Ulu Sungai Merah 1, Sibu, Malaysia.