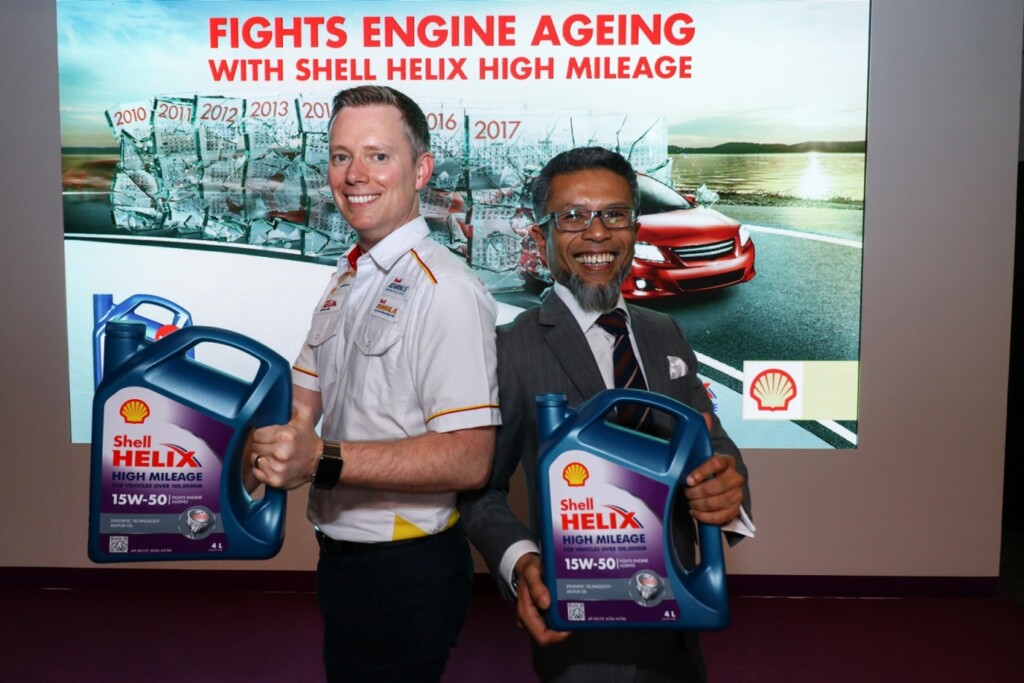 ADVERTISEMENT
Shell Malaysia has introduced a new 'anti-ageing' oil for cars that clock up plenty of kilometres on the road called the Shell Helix High Mileage. It is specially formulated with Flexi Molecule Technology to offer customised protection to engines, especially those in vehicles with more than 100,000 km on the odometer.
Shell Helix High Mileage offers up to 40% better wear protection to help prolong engine life. Shell's proprietary Active Cleansing Technology can also result in a cleaner engine, and thereby, better performance by preventing the accumulation of sludge and other damaging deposits. It has proven to be able to help remove up to 34% of sludge in the first oil change on average .
The recommended retail price of a 4-litre pack of the new Shell Helix High Mileage is RM148 in Peninsular Malaysia and RM150 in Sabah and Sarawak. A 1-litre pack retails for RM40 in Peninsular Malaysia and RM41 in Sabah and Sarawak.
In conjunction with the launch, car owners who choose the Shell Helix High Mileage 15W-50 for oil change service at participating workshops will enjoy RM25 off for every 4-litre pack from the invoiced amount. The promotion is valid from March 15 until May 15, 2017.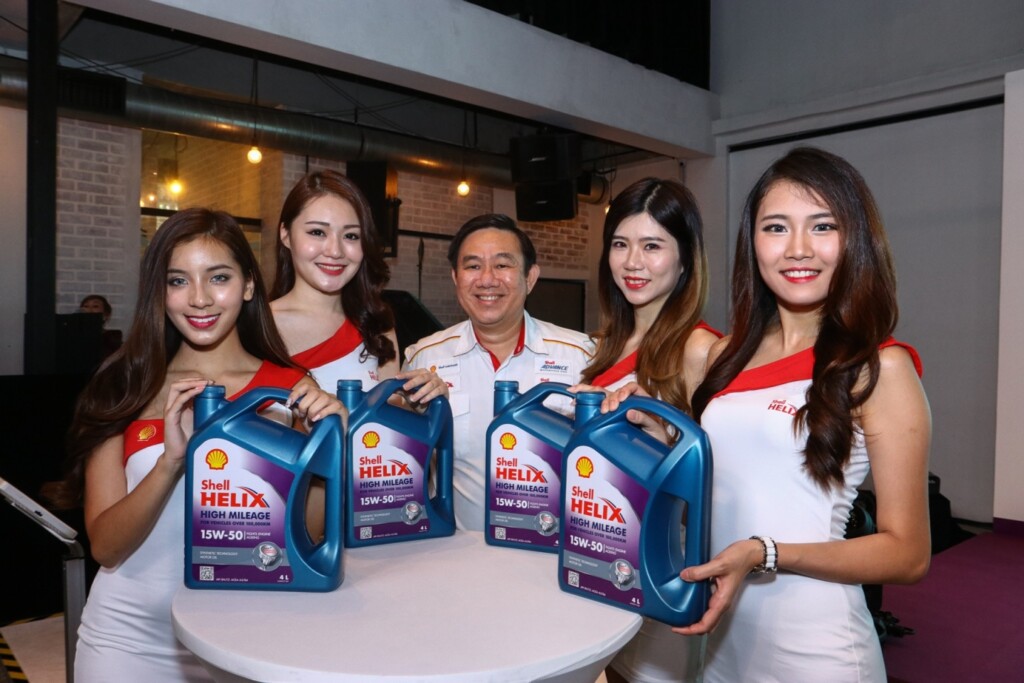 Shell Malaysia Trading Sdn Bhd Managing Director Shairan Huzani Husain said that the latest Shell Helix motor oil variant reflected the company's commitment to delivering innovative and targeted solutions that meet the needs of everyday drivers.
"According to industry statistics, there are some 11 million cars on the road in Malaysia and approximately half of them are 10 years or older. The challenging economic climate also means that more owners are driving their cars for longer. Shell Helix High Mileage is specially formulated to address common problems in high mileage cars such as a dirty engine, reduced engine performance and oil leaks from worn seals, gaskets and parts," he said.
Shell Lubricants SEA Executive Director, Troy Chapman, explained that the pioneering Flexi Molecule Technology was the key to fighting engine ageing and helping owners keep their favourite cars going for longer.
"As we grow older, our bodies need certain vitamins and minerals to help repair damaged cells. The dynamic Flexi Molecules in the new Shell Helix High Mileage play the same role. Inactive under low pressure, they are able to adapt to changes in engine stress levels. Once intense heat and pressure are detected in particular parts, the dynamic molecules come together to form a protective layer, acting much like targeted medicine in a human body," he said.
Shell Helix High Mileage's thicker formulation helps prevent oil leaks from ageing seals and gaskets; and worn parts. The oil also has exceptional low evaporation loss to reduce oil consumption and great oxidation stability to prevent oil ageing and burn-off .
For more information on this latest product, visit www.shell.com.my/fightsageing.