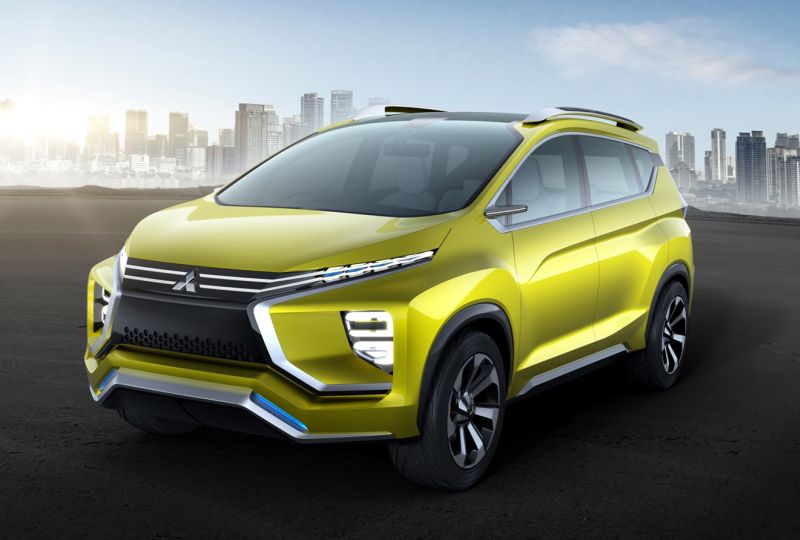 ADVERTISEMENT
In October 2016, Nissan acquired 34% stake in Mitsubishi, thus making Nissan the largest shareholder in Mitsubishi.
The move also sees Mitsubishi joining the Nissan and Renault Alliance, overseen by Carlos Ghosn. Back then, Ghosn announced that, "Nissan and Mitsubishi would collaborate on joint purchasing, deeper localization, joint plant utilization, common vehicle platforms, technology-sharing and an expansion of the companies' combined presence in both developed and emerging markets."
Closer to the region, PT Nissan Motor Indonesia mentioned that they're working with PT Krama Yudha Tiga Berlian (KTB) on a certain new vehicle.
Though officials from both companies did not say what vehicle is being developed, we are guessing that Nissan and Mitsubishi is working on a family MPV.
Mitsubishi unveiled the XM Concept back in 2016, which could see an Indonesian debut some time this year. According to OtoDriver, the next-generation Nissan Grand Livina, which shares its platform with the upcoming Mitsubishi XM, will debut a year later.
Budi Nur Mukmin, General Manager of Marketing Strategy at NMI told reporters that there is progress between the Mitsubishi and Nissan cooperation. Numerous meetings are held between both companies and are looking at sharing suppliers as well.
Via: OtoDriver