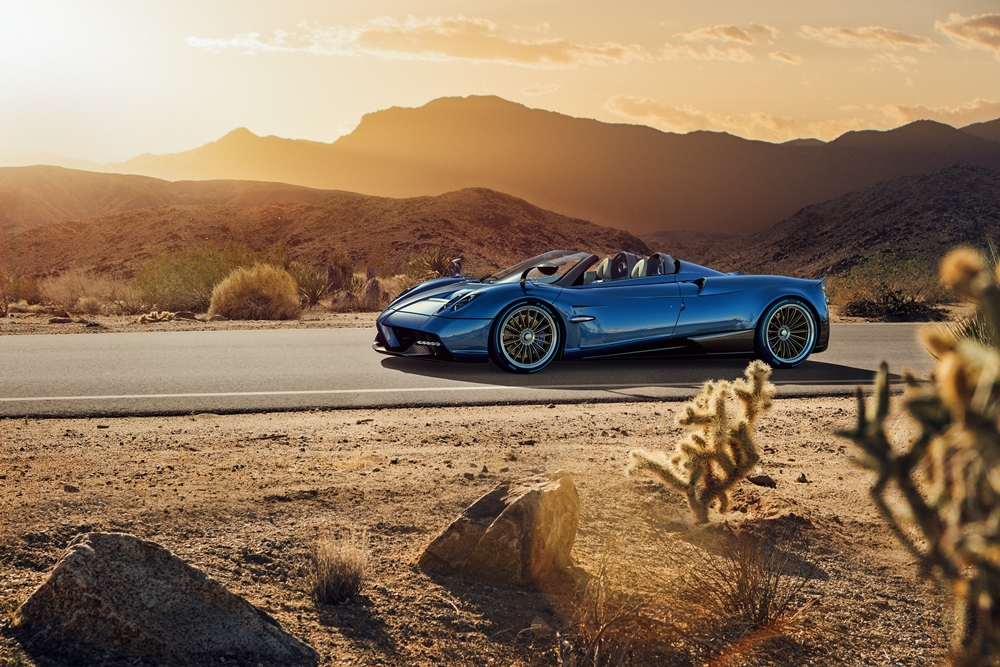 ADVERTISEMENT
Pagani has taken the sheets off the Huayra Roadster ahead of its official debut at next month's 2017 Geneva Motor Show.
Pagani says this open top version Huayra is lighter than the Coupe weighing 1,280 kg (dry weight), about 80kg less than the Huayra Coupe, while also increasing in torsional flexional rigidity. This was largely achieved through the use of new composite materials.
Under the hood, motivation comes from an upgraded version of the Mercedes-AMG M158 6.0-litre V12 engine delivering 754hp and peak torque of over 1,000Nm. The massive V12 engine is paired to a new  7-speed automated manual transmission engineered and built by X-Trac that's found in the Huayra BC, unveiled last year.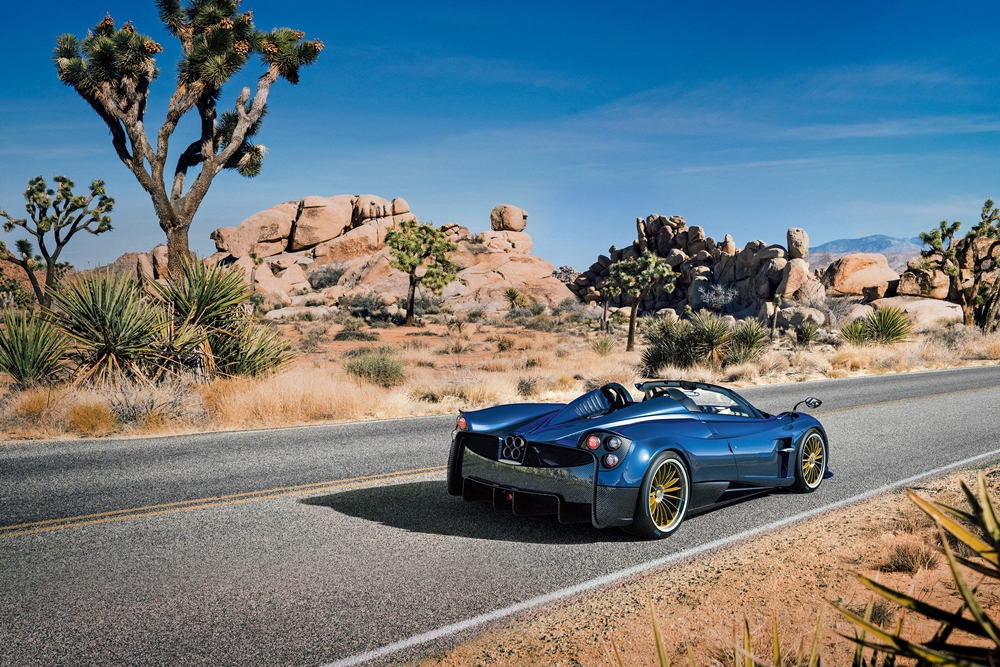 The Huayra Roadster suspension is made in a lightweight aluminum alloy, called HiForg which lightened the car by 25%, compared to the Huayra coupe.
The Huayra Roadster also receives new Brembo carbon ceramic brakes with 380×34 mm discs and 6-piston calipers in the front, and 380×34 mm discs, 4-piston calipers at the rear to provide excellent stopping power, while Pagani worked with Pirelli to develop a specific tyre for the Roadster (20 inches front, 21 inches at the back) that display the company's founder initials "HP" on the shoulder. Another unique touch is the re-worked ESP that features 5 driving modes: Wet, Comfort, Sport, Race and ESC Off.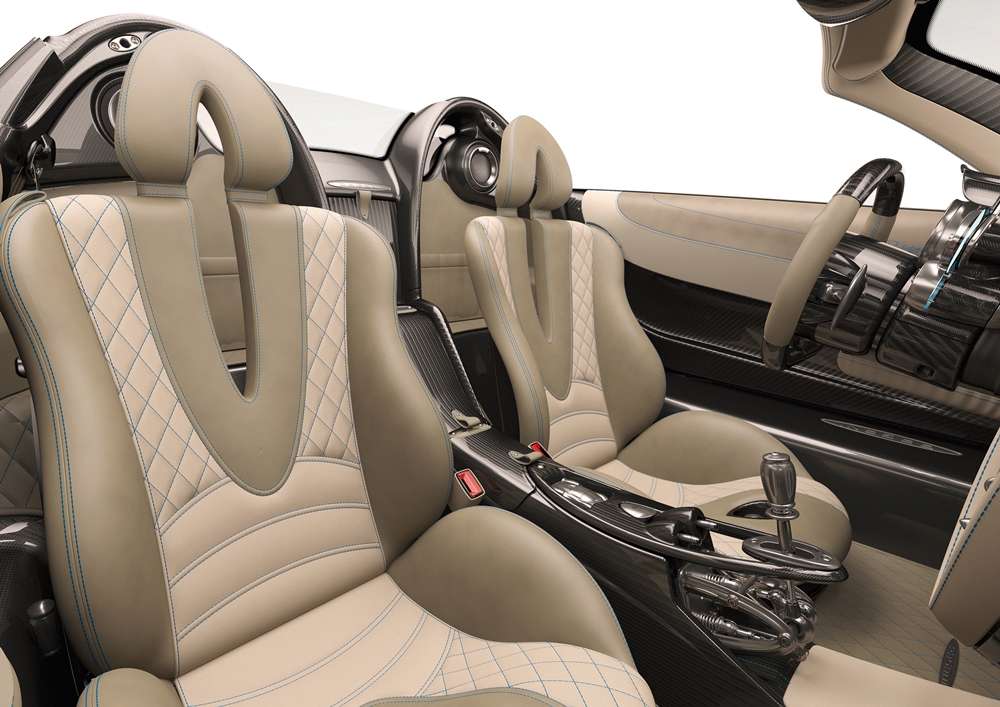 Pagani has developed two types of roof for the Huayra Roadster. The first consists in a very light carbon hard top with a central glass element, which is very simple and quick to install and in this configuration it assumes the look of a coupe. The second type of roof is a fabric and carbon cover that can be easily installed manually and can be stored inside of Huayra Roadster. The Soft Roof can be installed in a few simple steps and in case of emergency.
Production is limited to 100 units, all of which are already been spoken for. Each retails for € 2,280,000, or about RM10 million excluding local taxes. No, that's not a typo…