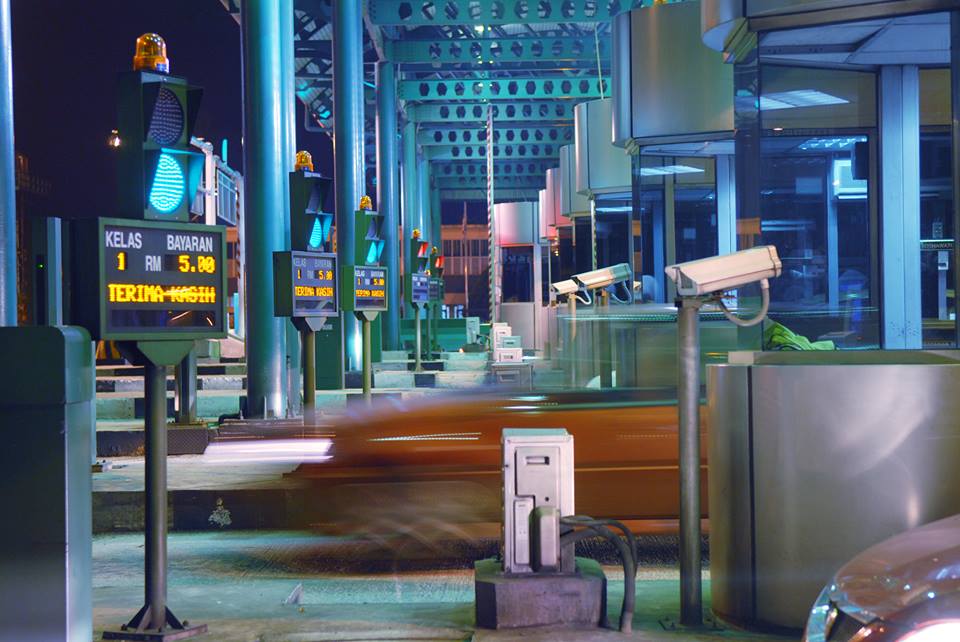 ADVERTISEMENT
Syarikat Mengurus Air Banjir dan Terowong Sdn Bhd (SMART) announced that the company will offer a 10% discount on the toll charge in conjunction with the upcoming Chinese New Year celebrations.
The toll discount will take effect from 12.00 am on Jan 28 until 6.00 am on Jan 29.
"The discounted toll will be at RM2.70 compared to the normal rate of RM3 for each way in and out of the city centre," said its chief operations officer, Sharifah Alauya Wan Othman.
"This is one of our corporate social responsibilities initiatives in conjunction with the Chinese New Year celebration this year," she said in a statement.
Besides SMART, Lingkaran Trans Kota Sdn Bhd (LITRAK), Sistem Penyuraian Trafik KL Barat Sdn Bhd (SPRINT) and KESAS Sdn Bhd will also be giving discounted toll rates for highway users who commute via the Damansara-Puchong (LDP) highway, SPRINT highway and Shah Alam (KESAS) highway on the 28th January 2017.
You can refer to the table below for more info: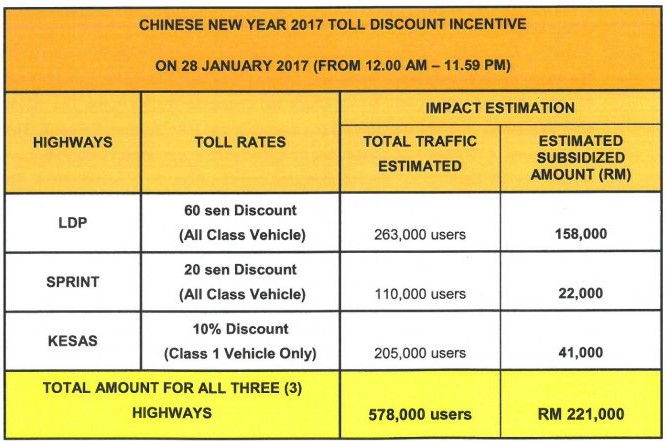 The discounted toll rates are part of the company's corporate social responsibilities initiatives and yearly routine in conjunction with major festive seasons in Malaysia. It is estimated that for the upcoming Chinese New Year, approximately 578,000 highway users will benefited from the RM221,000 subsidized too amount given by LITRAK, SPRINT and KESAS.
Aside from that, ANIH Berhad has also announced a 10% discount for road users of Kuala Lumpur-Karak (KLK) highway and the Pantai Timur Fasa 1 (LPT 1) highway.
The toll discount would take effect from  12.00 am until 11.59 pm on Jan 28.
In order to distribute traffic flow and to avoid traffic congestion during this festive season, ANIH Berhad has also issued a travel time advisory to encourage motorists to plan their journey ahead. You can refer to the TTA schedule below for more info.