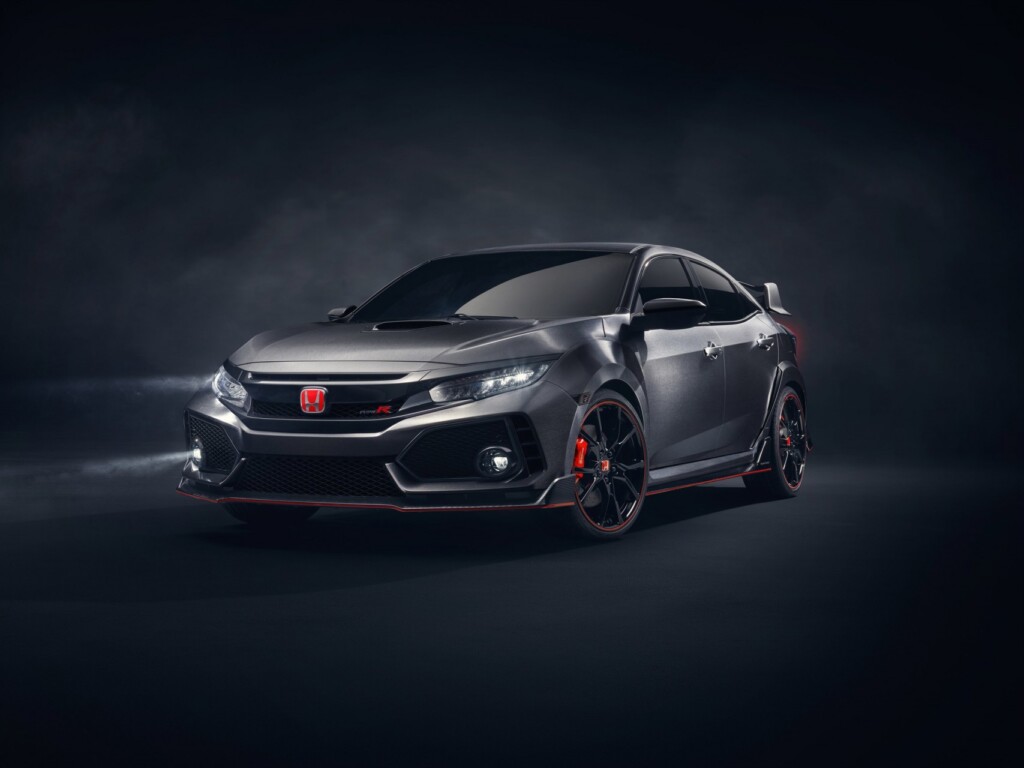 ADVERTISEMENT
Following its first official debut at the 2016 Paris Motor Show, the new Honda Civic Type R Prototype today makes its Asian unveiling at the 2017 Tokyo Auto Salon. The prototype previews new styling of the next-generation Civic Type R which is expected to be officially unveiled later this year.
Based on the sleek new Civic hatchback, the Type R Prototype is enhanced by muscular body styling and modifications to aid aerodynamic performance. The prototype previewed at the car show is clothed in a finely-grained brushed aluminum-effect finish. Honda's famous red 'H' badge – which adorns all Type R models – sits above a new air vent at the nose of the car.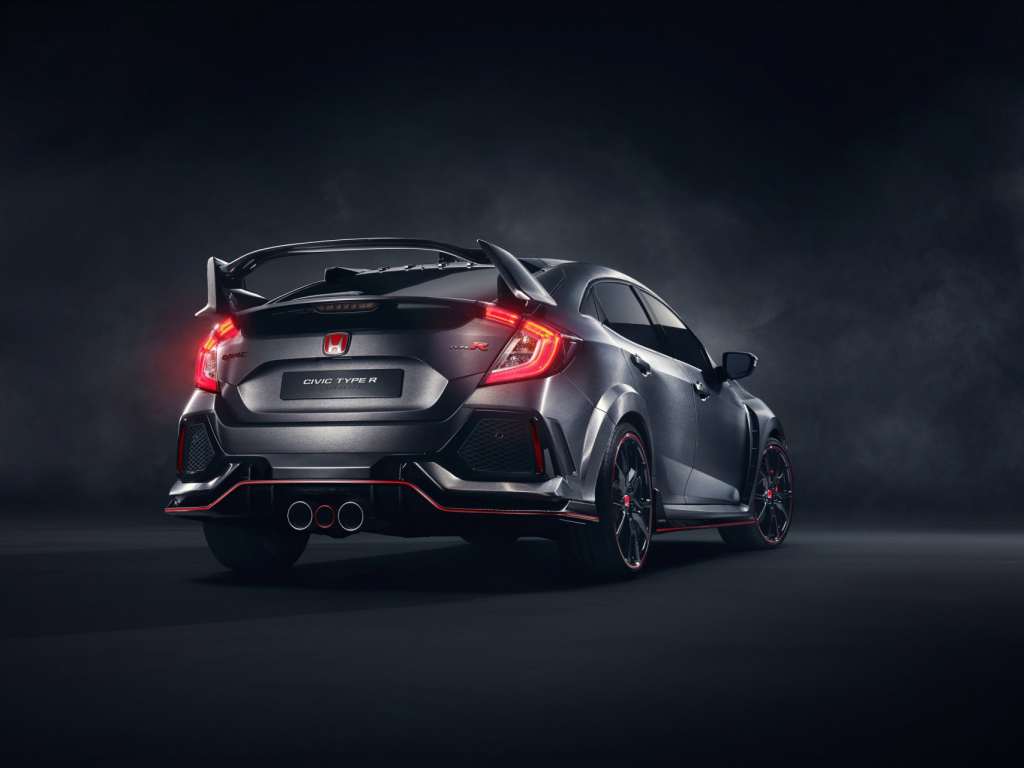 The aggressive front bumper is extended by a winged carbon fibre splitter and sporty red accent line, which runs around the entire car. Additional slatted ducts add width to the bumper, and diamond-mesh inserts fill the sculpted air intakes.
Carbon fibre side skirts run the length of the wheelbase, between piano black 20-inch alloy wheels with red accents and 245-section high-performance tires. Enlarged arches accommodate the new wheels.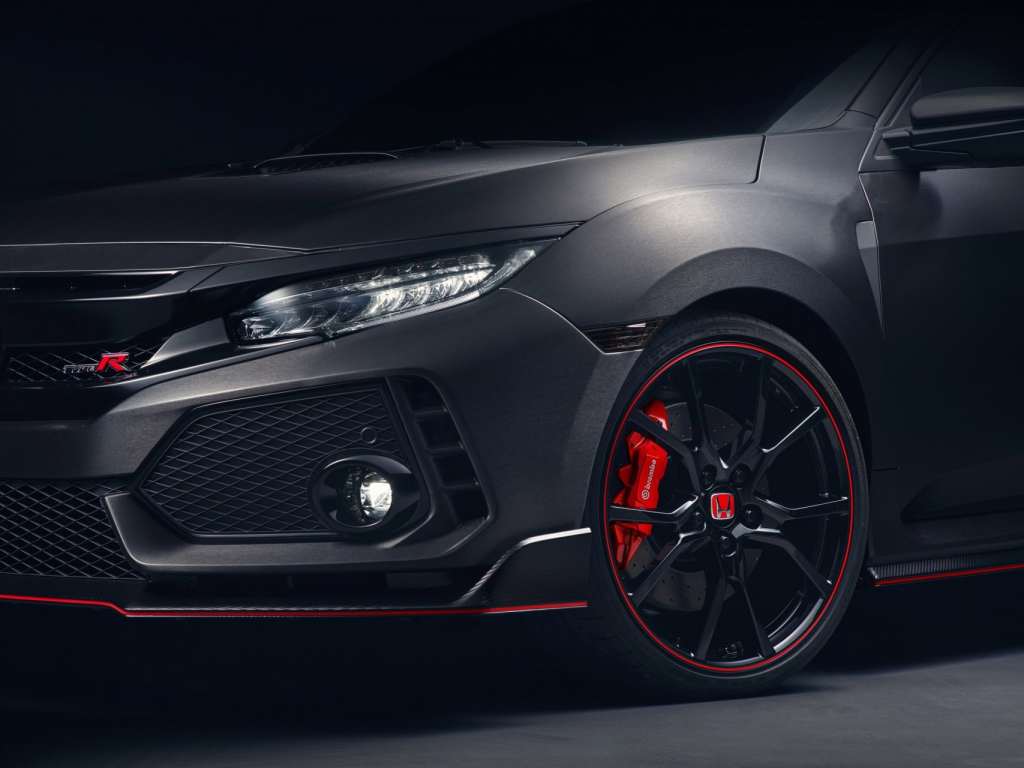 A substantial carbon fibre diffuser runs below the wider rear bumper, which frames three fully-functional tailpipes with a pair of directional strakes at each side. The central tailpipe is of a smaller diameter and is highlighted in bright metallic red. Unique peaks at the roof flanks point backwards towards a dramatic, visually striking rear wing.
Honda still hasn't provide any details on what will lurk underneath the Type R's hood scoop though…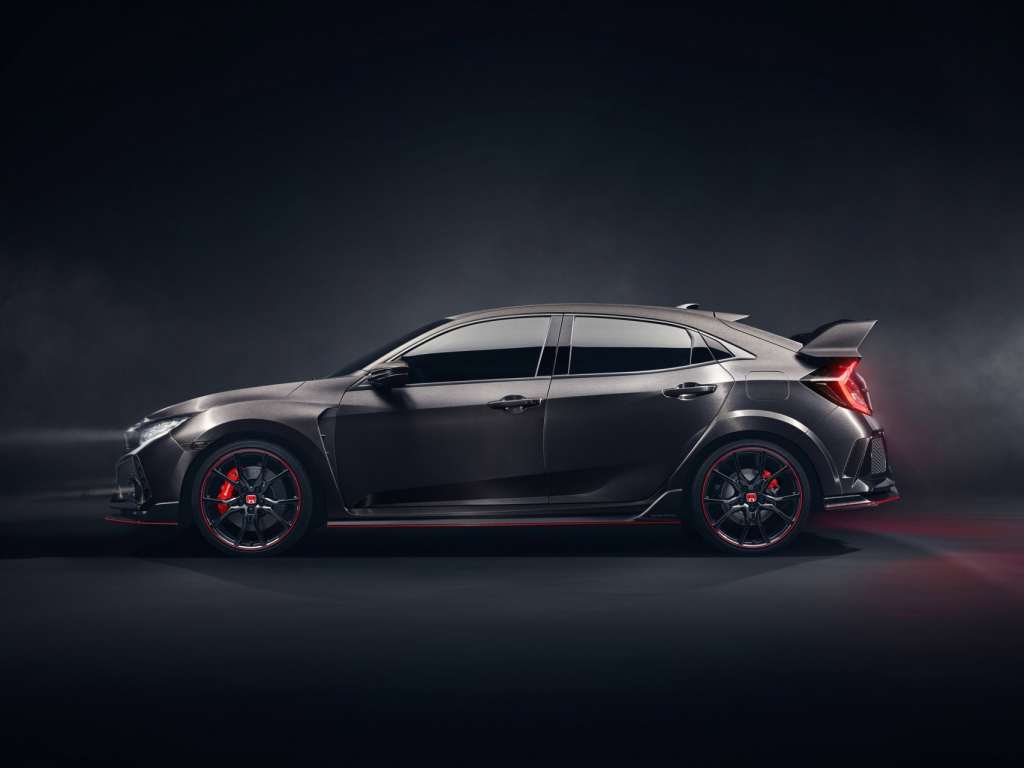 Honda's unveiling of the new Civic Type R Prototype in Tokyo was accompanied by the announcement that Japanese sales of the Civic sedan and European-­built hatchback and Type R will begin in mid-2017.
While the Civic Sedan will be produced at the Saitama Factory group of production plants in Japan, the 5-door hatchback and Type R models will be manufactured at Honda of the UK Manufacturing (HUM) in Swindon, UK. With production of the current Civic Type R at Honda's factory in Swindon now finished, the factory is gearing up for the production of the next generation Civic hatchback, followed by the production of the Type R later this year.
The next-generation Civic Type R will be exported to markets around the world, including the US – which will mark the first time that any Honda-badged Type R has been officially sold in North America. While the previous generation Civic Type R was available in Japan in limited units, sales of the new generation high-performance hatchback in Japan will not be limited!