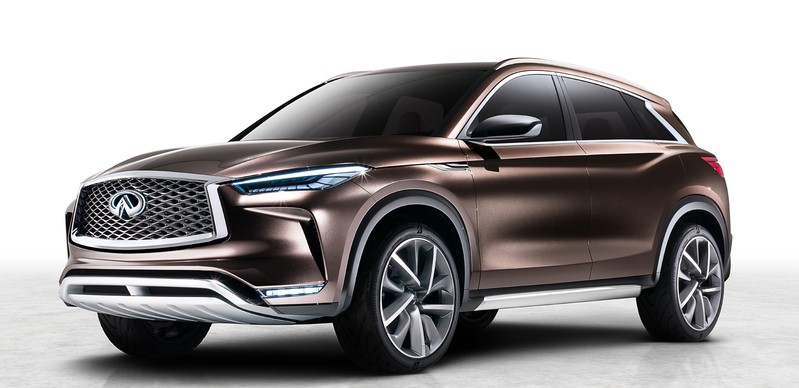 ADVERTISEMENT
At upcoming Detroit Auto Show, Infiniti is set to debut its QX50 Concept that showcases the brand's vision for a next-generation mid-size premium SUV.
The  QX50 Concept might look identical to its previous QX Sport Inspiration Concept which was unveiled at the 2016 Beijing Auto Show, although this one appears closer to being a production-ready model.
Details about the car, such as the interior, have yet to be revealed however, Infiniti hints that the production version of this vehicle, the next QX50, could use the company's ground breaking new VC-Turbo (Variable Compression Turbo) engine.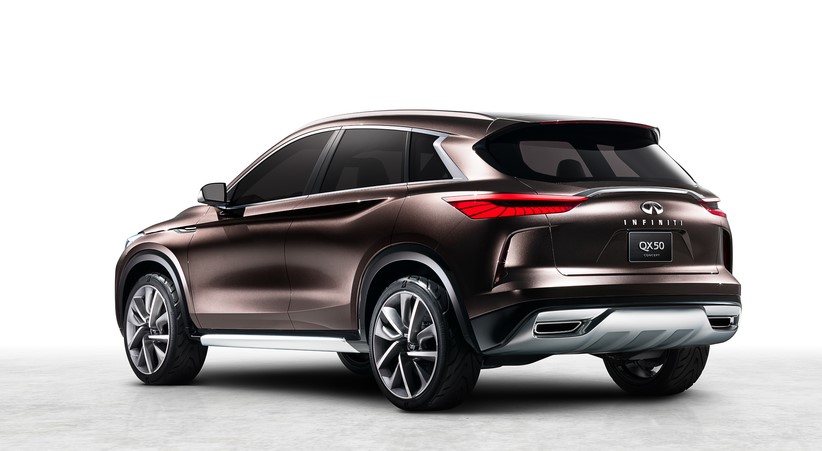 It's 2.0-litre VC-Turbo engine represents a great alternative to diesel powertrains. Using an innovative multi-link system, the VC-Turbo engine is able to adapt its compression ratio according to driving conditions to deliver optimal levels of performance and efficiency. By seamlessly raising or lowering the reach of the pistons, it instantly selects the most suitable compression for current driving conditions. The engine is able to offer any compression ratio between 8:1 (for high performance) and 14:1 (for high efficiency).
The result is an engine that produces an estimated output of 268hp and 390 Nm of torque. Infiniti says the 4-cylinder is comparable to certain 6-cylinder petrol powertrains in terms of performance, while significantly outperforming them in efficiency. The company targets a 27% improvement in fuel efficiency over V6 petrol engines of similar power output.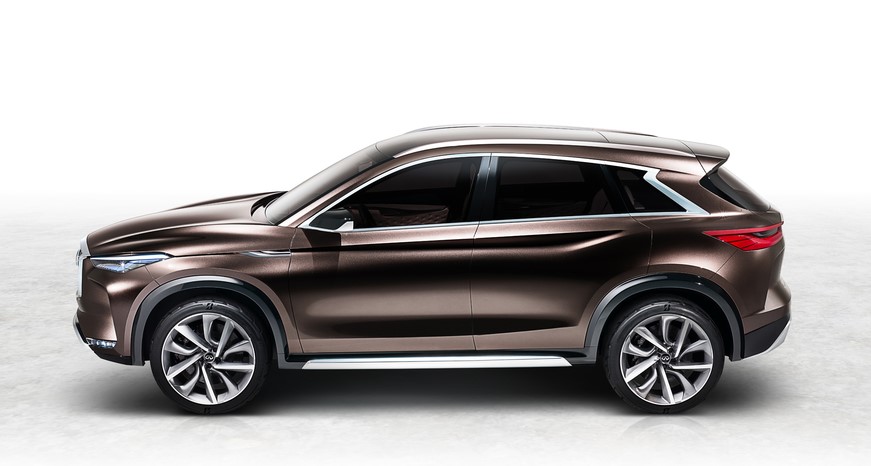 Aside from that, Infiniti's QX50 Concept will preview the brand's roll out of its ProPilot autonomous drive support technologies that allows the driver to gain full control over their vehicle.
ProPilot will act as a "co-pilot" for the driver, empowering rather than replacing them, and "delegate" more onerous driving tasks to the car – such as navigating stop-start traffic on the highway or keeping track of the positions of surrounding vehicles.
The QX50 Concept's ProPilot system previews the first production-ready incarnation of a technology package, which will be developed further in their future production models.