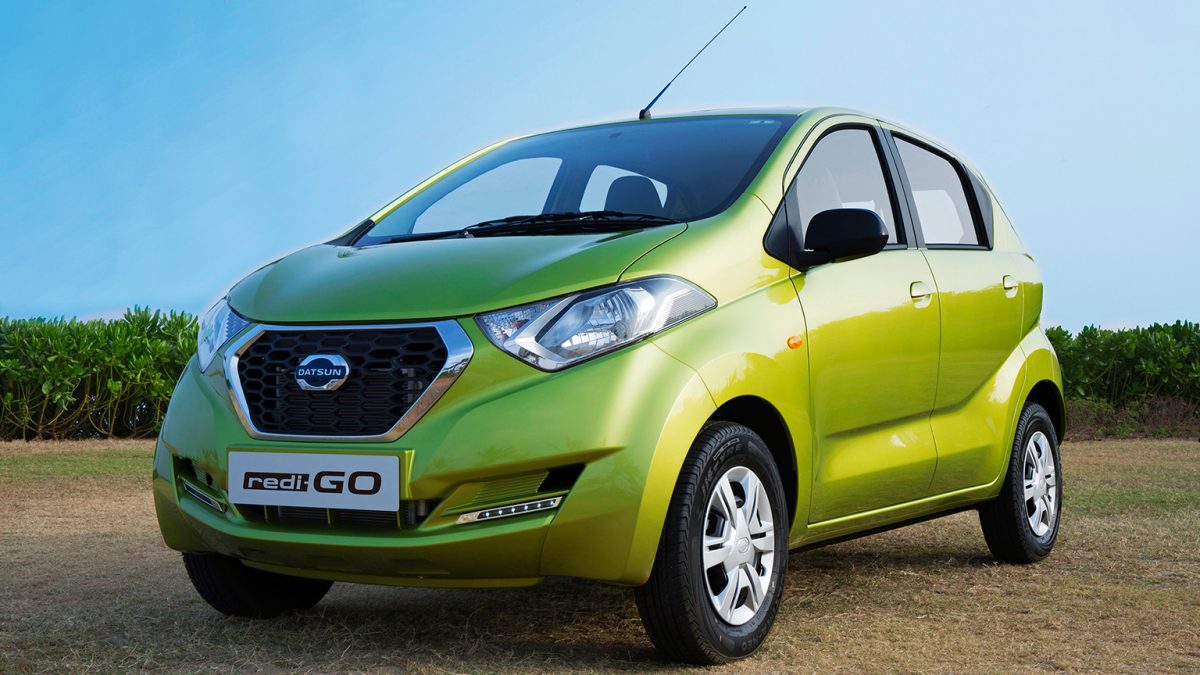 ADVERTISEMENT
Datsun has unveiled the new redi-GO in India, which the company says is a "fusion of compact crossover and urban hatchback offers the best of both worlds".
Global Head of Datsun Vincent Cobee said: "In a sea of look-a-like hatchbacks, the Datsun redi-GO's modern and distinctive looks help it stand out from the crowd. Its design reflects the sense of individuality of the people who'll buy the car: confident go-getters who know where they want to be in life."
The tiny Datsun redi-GO is the budget-conscious company's third model, and is based on the Common Module Family (CMF-A) platform. Also new is the 800 cc three-pot engine that is mated to a five-speed manual. Datsun has yet to officially unveil performance figures.
Guillaume Sicard, President, Nissan India Operations, said: "Datsun's growth strategy in India will continue to reflect our commitment to local engineering, development and manufacturing. The Datsun redi-GO, as a tangible expression of this commitment, offers several best-in-class capabilities. It is created to bring fun, free and confident thinking to the otherwise traditional compact hatchback segment."