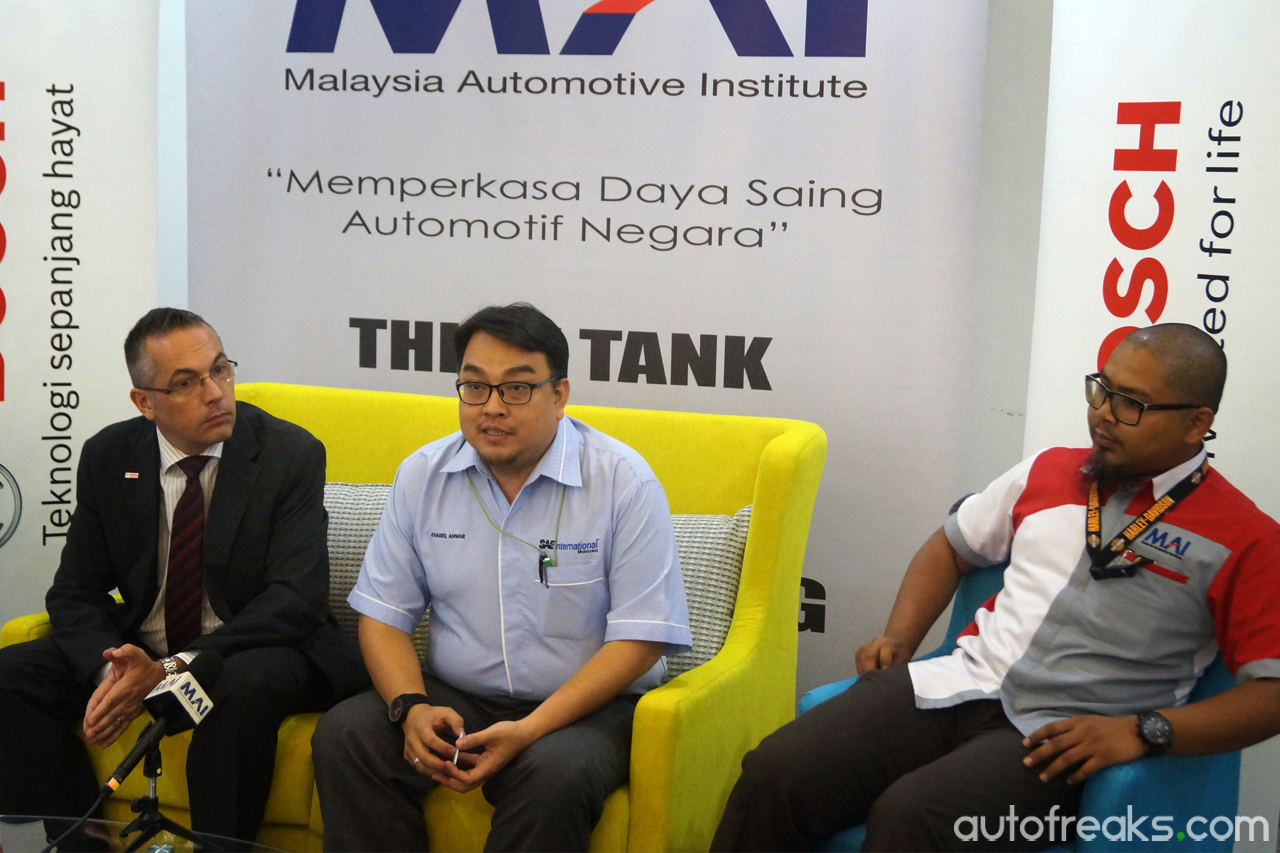 ADVERTISEMENT
Perhaps one of the biggest advancements in vehicle safety was the introduction of the three-point seat belt by Volvo. Further advancements in vehicle safety include anti-lock braking system (ABS), airbags, Traction Control System (TCS) and Electronic Stability Program (ESP). Now, Bosch, in a effort to reduce road accidents, is pushing for more advanced safety features, in what they call Driver Assistance System.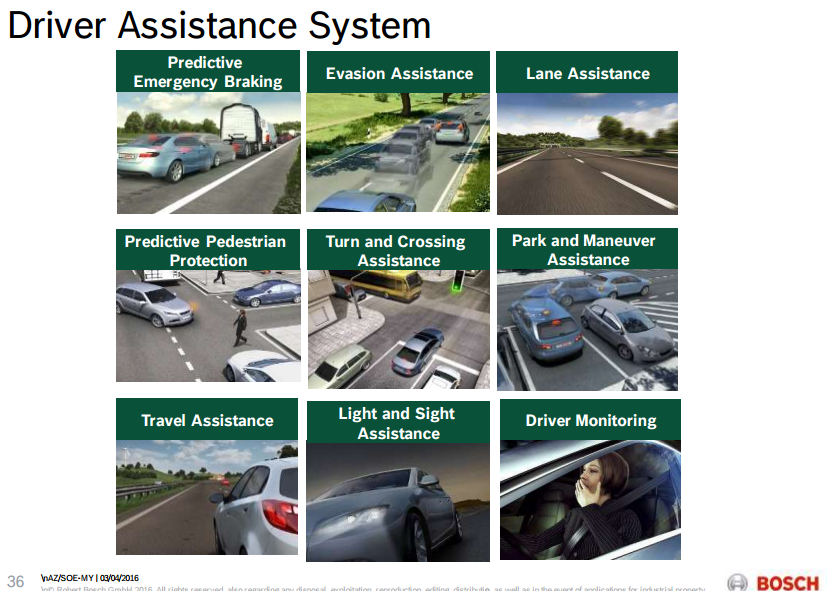 Aimed to enhance safety, the Driver Assistant System encompasses of not one, but several features like Predictive Emergency Braking, Evasion Assistance, Lane Keep Assistance, Predictive Pedestrian Protection, Turn and Crossing Assistance, Park and Maneuver Assistance, Travel Assistance, Light and Sight Assistance and Driver Monitoring. In addition to that, vehicles can also be fitted with Adaptive Cruise Control, Road Sign Assistant and Rear Cross Traffic Alert.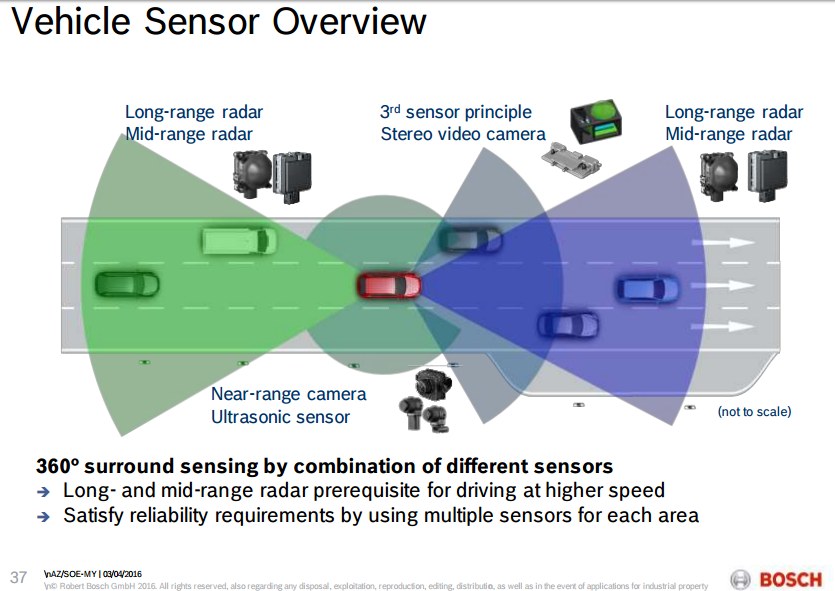 All of these work in perfect harmony thanks to an array of cameras, ultrasonic sensors and radars fitted throughout the vehicle. One of the highlights is the Predictive Emergency Braking. The system works in conjunction with the ESP and sensors to alert and support the driver in avoiding collisions. Watch how the system works below.
In addition to the suite of driver assists, the company also has a full range of active safety features, including ABS, ESP, ABS for motorcycles, Traction Control System and Integrated Parking Brake Control.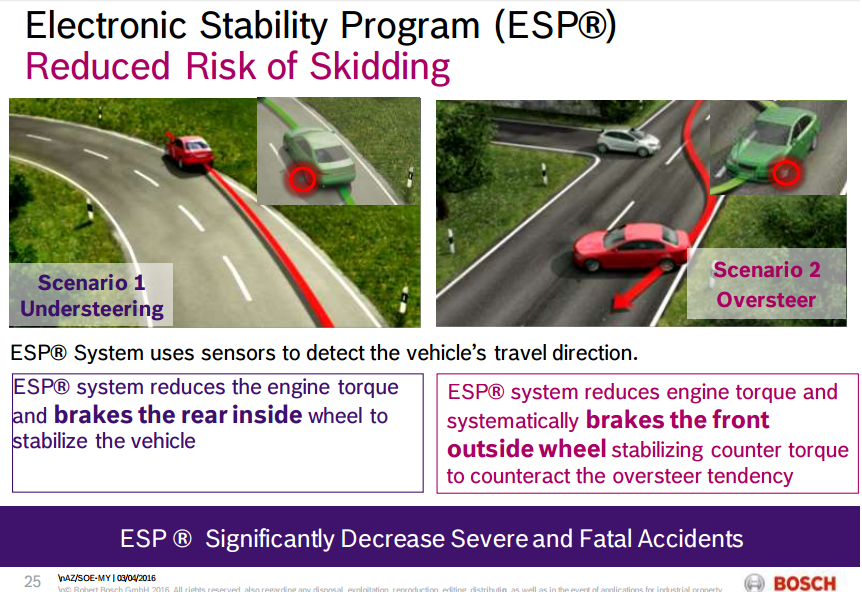 Alongside ABS, Electronic Stability Program has been proven to be highly effective. According to Bosch, up to 80 percent of all skid-related accidents could be prevented if all vehicles were fitted with ESP. In Europe alone, the fitment of ESP can potentially save up to 4,000 lives and prevent up to 100,000 injuries a year. Indeed, ESP is just as crucial as seat belts and airbags.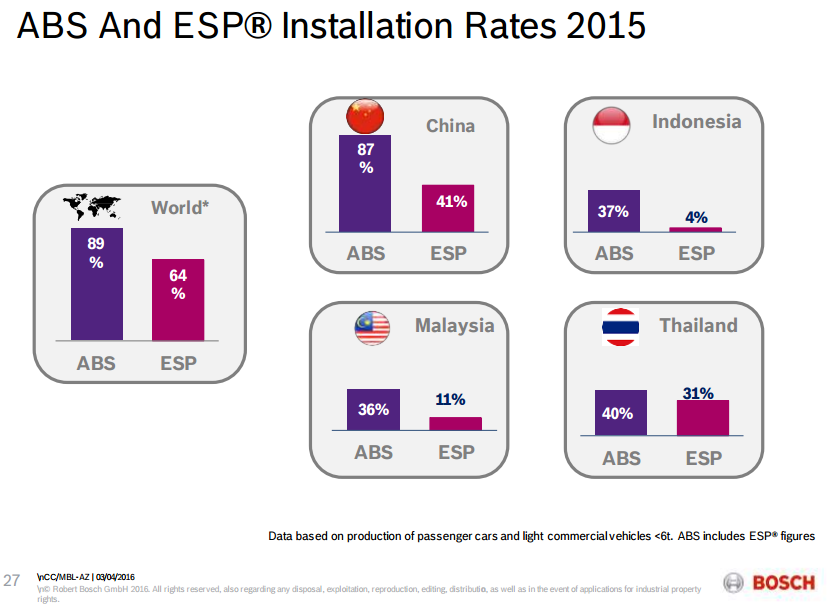 Despite the effectiveness of ESP, the adoption rate in Asean countries is low. In Indonesia, only 37 percent of all new vehicles come with ABS, while 4 percent come fitted with ESP. In Malaysia, just 36 percent of all new cars have ABS, while 11 percent come with ESP. Things are a little better in Thailand, as 40 percent of all new vehicles come with ABS, while 30 percent of the new cars have ESP. These figures are way below the global standards, as globally, 89 percent of all new vehicles have ABS, while 64 percent is equipped with ESP.
Not convinced? Here's a video showcasing ESP's effectiveness.
Further studies by the Insurance Institute for Highway Safety (IIHS) has shown that ESP can reduce all fatal crashes by 43 percent, fatal single vehicle accident by 56 percent and single vehicle accidents by 41 percent. In Japan, the National Agency for Automotive Safety and Victim's Aid (NASVA) has mentioned that ESP can reduce single vehicle accidents by 44 percent, and severe accidents by 62 percent!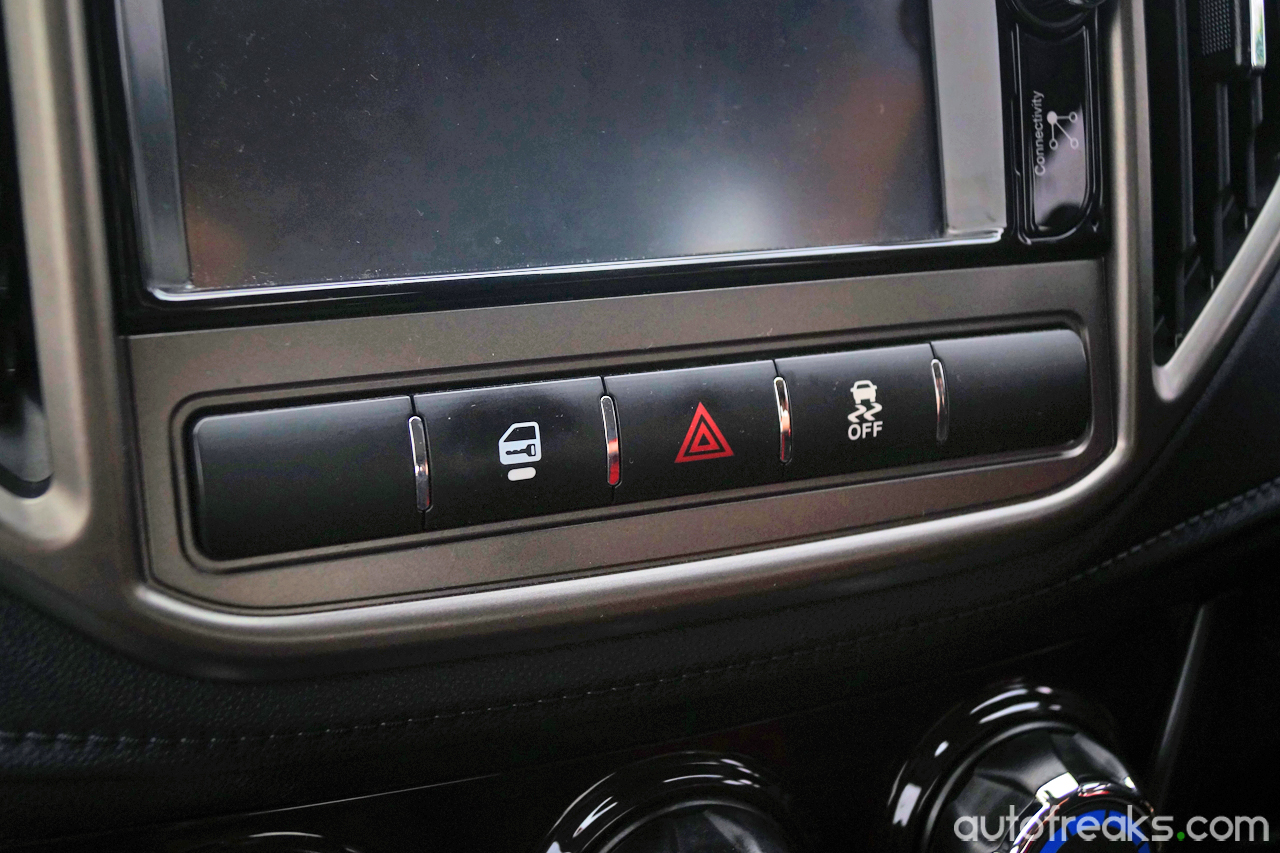 Back home, features like ABS and ESP are still considered as a luxury fitment, as many car makers have chose not to fit these here. Although some manufacturers have ESP as a standard fitment for some of their vehicles, others only fit ESP to the range-topping models.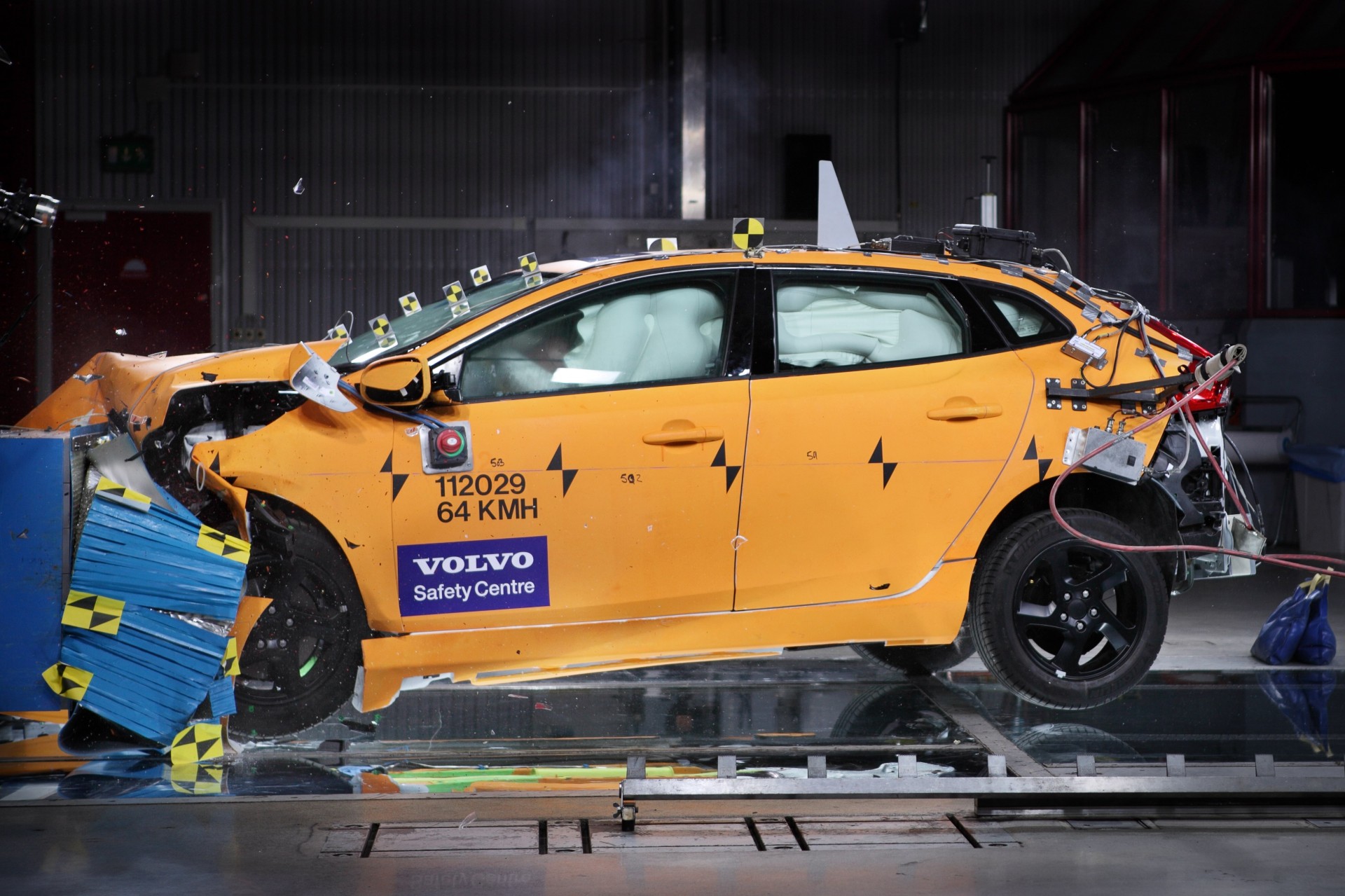 We believe, lack of awareness is the main factor why ESP and ABS isn't a standard fitment here. Manufacturers are too busy fitting accessories instead of pushing for safer cars. Furthermore, government regulations are rather sloppy when it comes to enforcing a minimum safety kit a new vehicle should come equipped with.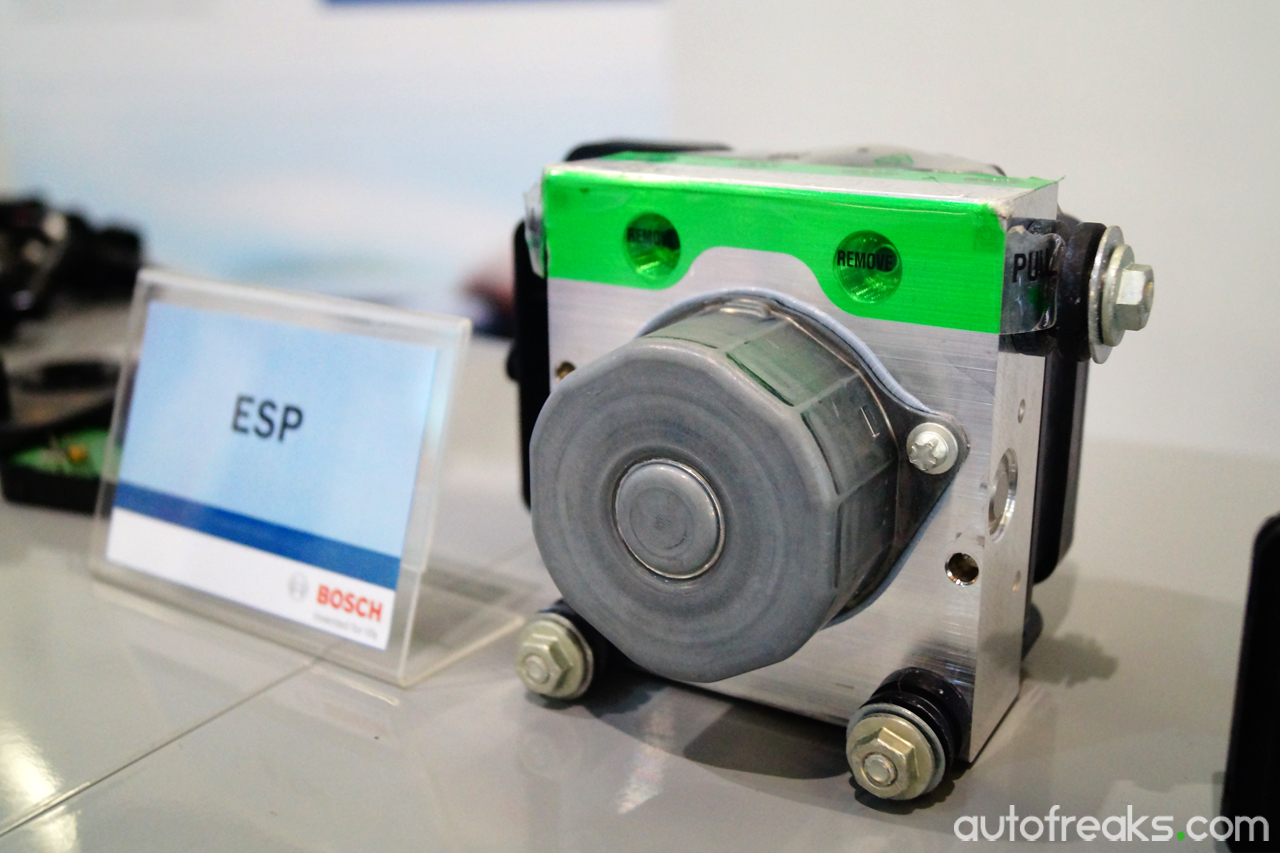 With Asean NCAP pushing for even more safety kit like Predictive Emergency Braking for vehicles to be rated at 5 stars by 2017, perhaps that is when we can foresee safer vehicles.