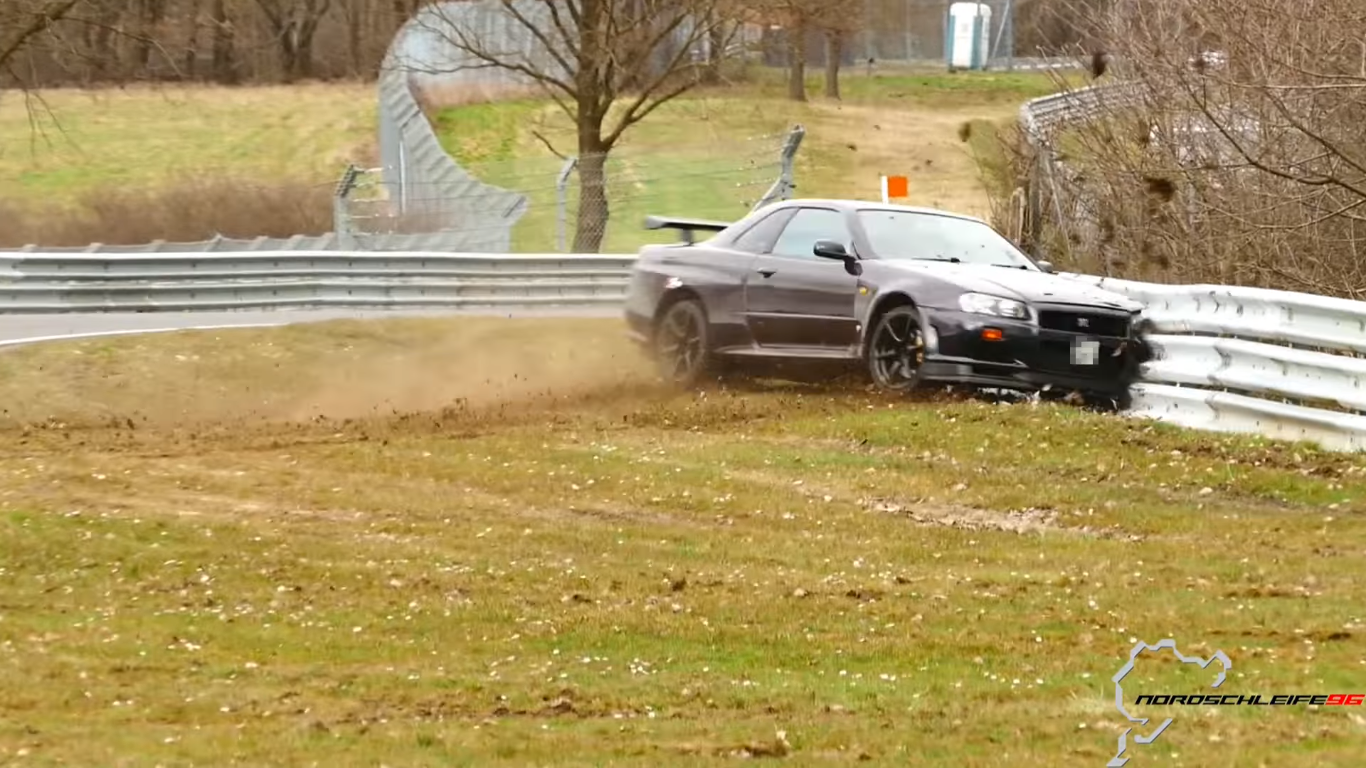 ADVERTISEMENT
The Nurburgring is nicknamed the Green Hell. It is one of the finest roads one can drive on, and also one of the most treacherous roads that has claimed the lives of many.
Management of the Nurburgring also recently lifted the speed limit, allowing for drivers to go flat out on the legendary track. This move opened the floodgates for both car makers and ambitious drivers to lap records again.
All was not good news for this particular driver of the Nissan Skyline GT-R, as he lost control of the car while exiting a corner. The car glided across a patch of grass before crashing into the road side barriers.
While damage may seem cosmetic, we wouldn't be surprised if the chassis of the old car gets damaged as well, which could result in a total loss. Well, back to Gran Turismo for the driver, it seems.