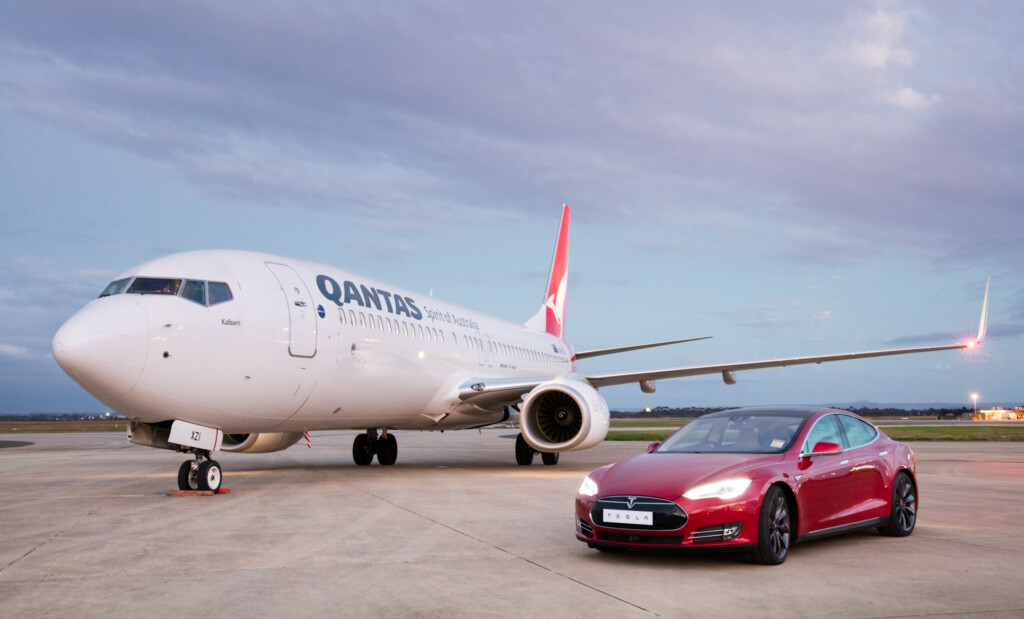 ADVERTISEMENT
To celebrate the collaboration between Australian national carrier, Qantas and the California based automaker of premium electric, Tesla, the two companies has put together a friendly little drag race.
The three kilometre runway at Avalon Airport – southwest of Melbourne, Australia – was turned into a setting for a Qantas Boeing 737-800 aircraft and a Tesla Model S P90D electric car where both vehicles were pitted against one another.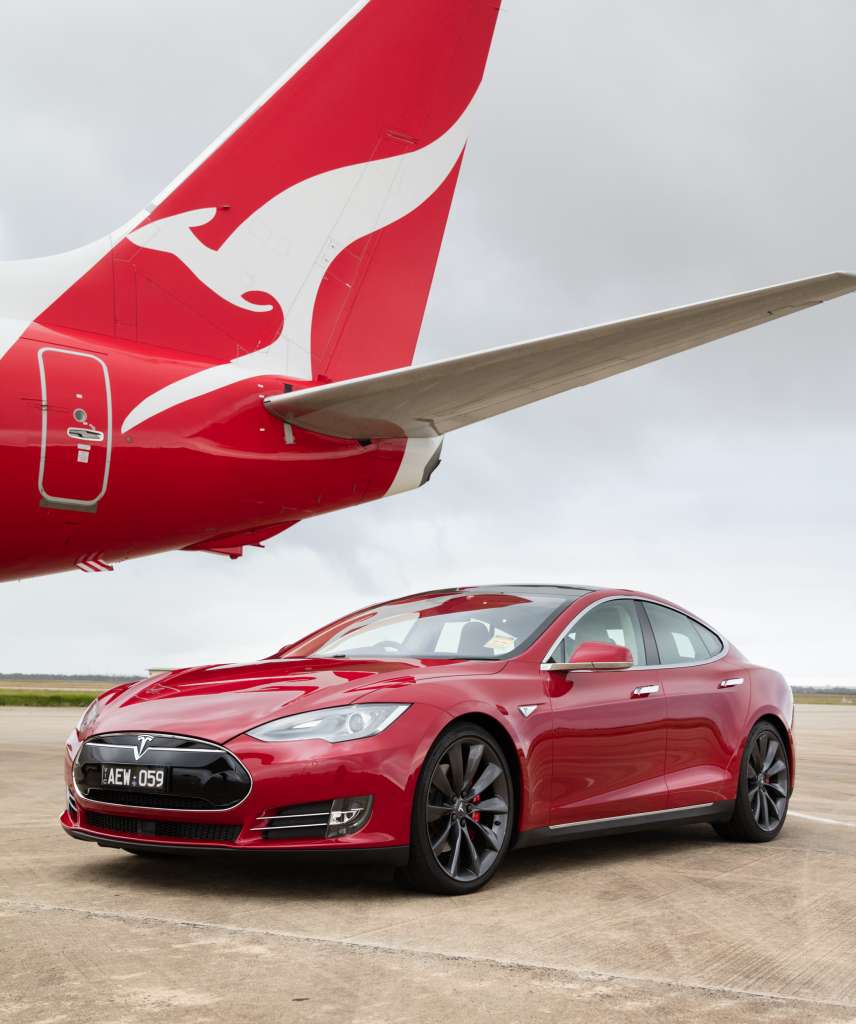 With its two CFM International jet engines, the 737 can generate more than 22,679kg of thrust and fly through the sky at a cruising speed of 850 km/h. Flat out in the air, it can approach the speed of sound.
The five seater Model S on the other hand, can go from 0 to 100 kilometres an hour in three seconds – it can't fly but if you're going to be on the ground, you may as well be in the quickest four door car ever built.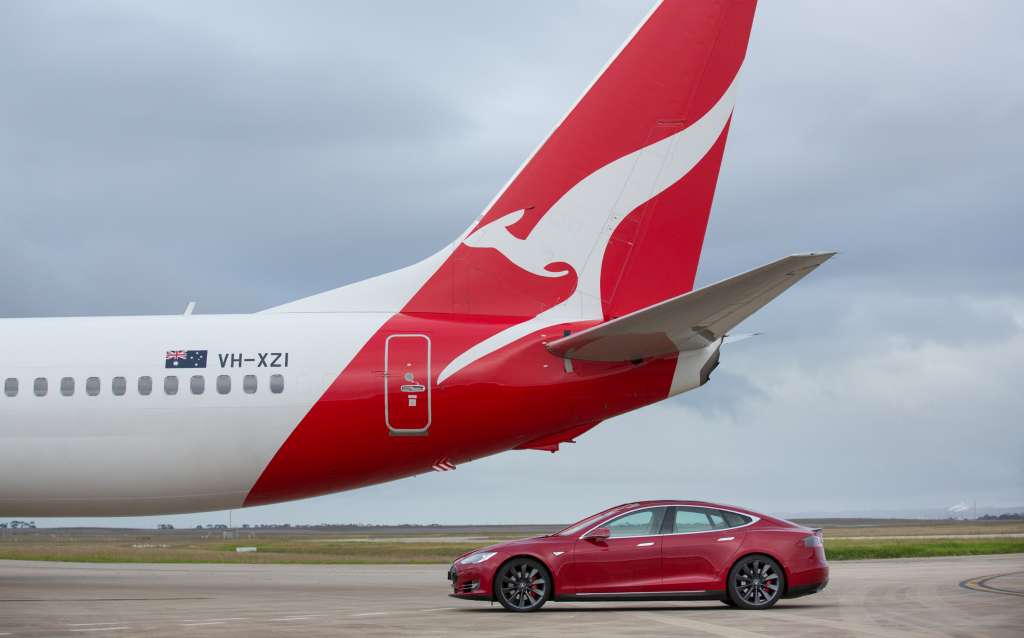 The Tesla took off from the start at a cracking pace with its two electric motors, while the two engines of the 737 roared to life. Plane versus car, pilot against driver.
The Tesla was hard to catch off the start. But the 737 narrowed the gap as it barrelled down the runway. Both travelled neck and neck as the 737 reached its take-off speed of 140 knots and the Tesla reached its max at around 250 kilometres an hour.
So who wins? You can watch the video on the YouTube link below to find out!