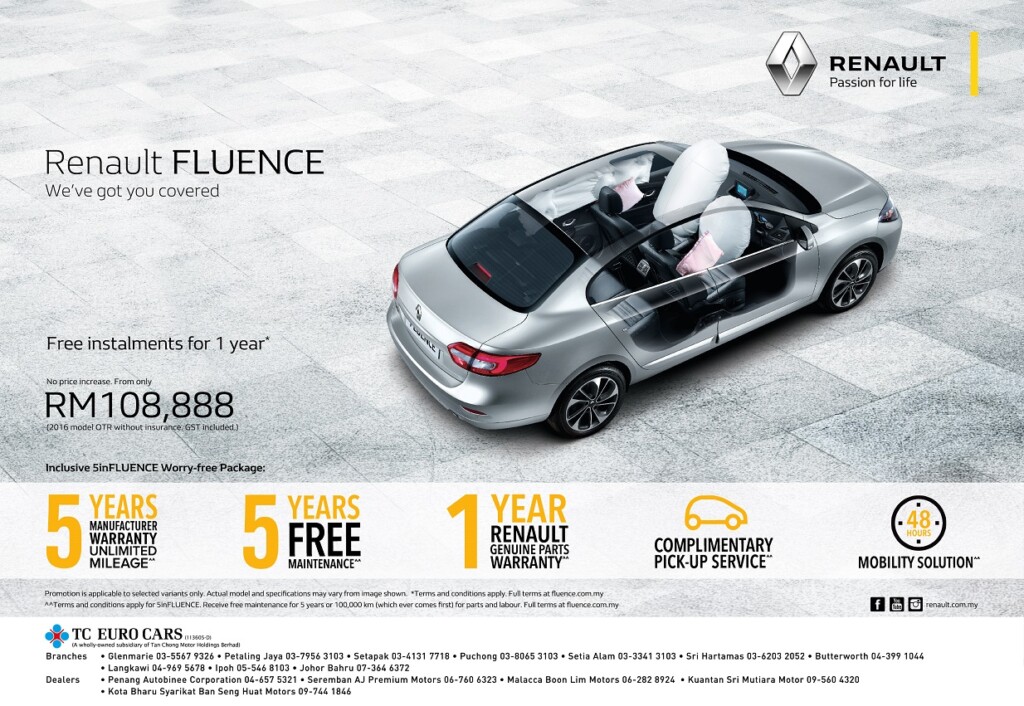 ADVERTISEMENT
TC Euro Cars, the sole franchise holder for Renault cars in Malaysia, has announced a new sales campaign on the Renault Fluence aimed at providing enhanced coverage for customers in this current climate of economic uncertainty.
Aptly named 'We've Got You Covered', the campaign is designed to offer customers a worry-free experience – financially and mentally – amidst rising costs of living and recent price hikes in the local automotive market.
Through the new promotion, customers can enjoy more value for their money and added peace-of-mind with free instalments for one year – which translates to RM15,000 in savings – in addition to being covered for the next 5 years by the unbeatable '5inFluence' service and maintenance package.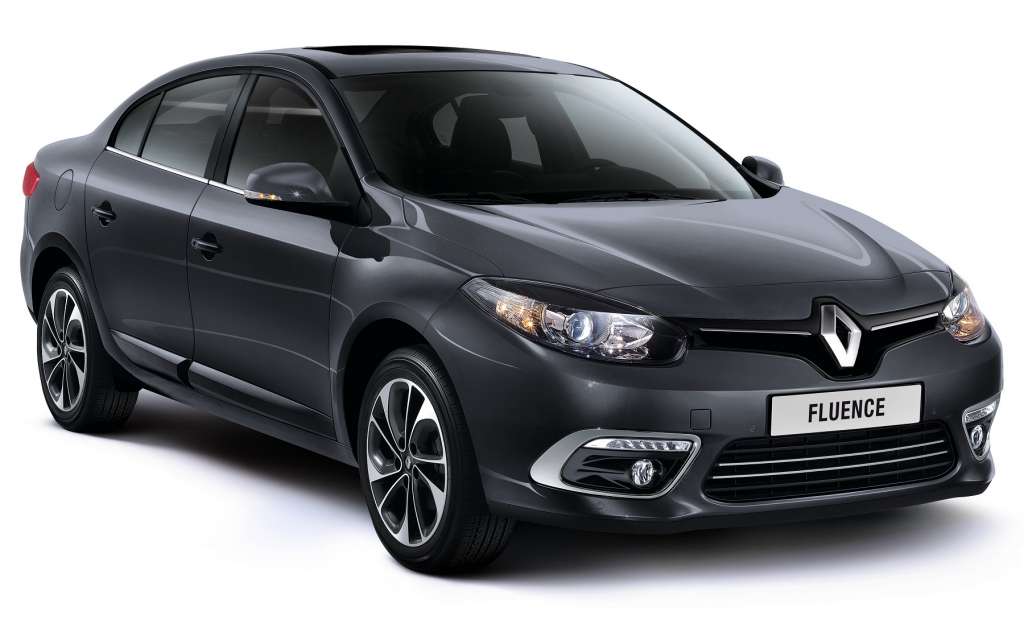 Available for all Fluence variants sold in Malaysia, the worry-free '5inFluence' service and maintenance package includes:
• A five-year manufacturer's warranty with unlimited mileage
• Free maintenance for five years or up to 100,000km, whichever comes first
• One-year genuine parts warranty
• Complimentary pick-up service for every scheduled servicing
• A 48-hour Mobility Solution which provides a courtesy car when a customer's Fluence stays in the service centre for more than 48 hours
The Renault Fluence 'We've Got You Covered' campaign is valid from now until 31 May 2016 and is applicable to selected Fluence variants registered during the promotional period.
The Renault Fluence is available in two variants called Expression and Dynamique and it is priced at RM108,888 and RM119,888 respectively (on-the-road inclusive of GST without insurance for private individual registration in Peninsular Malaysia).
It is available in five colour options which include, Crimson Red (Dynamique variant only), Ultra Silver, Black Metallic, Mars Grey and White Pearl.
For more information about Renault products in Malaysia, visit www.renault.com.my.