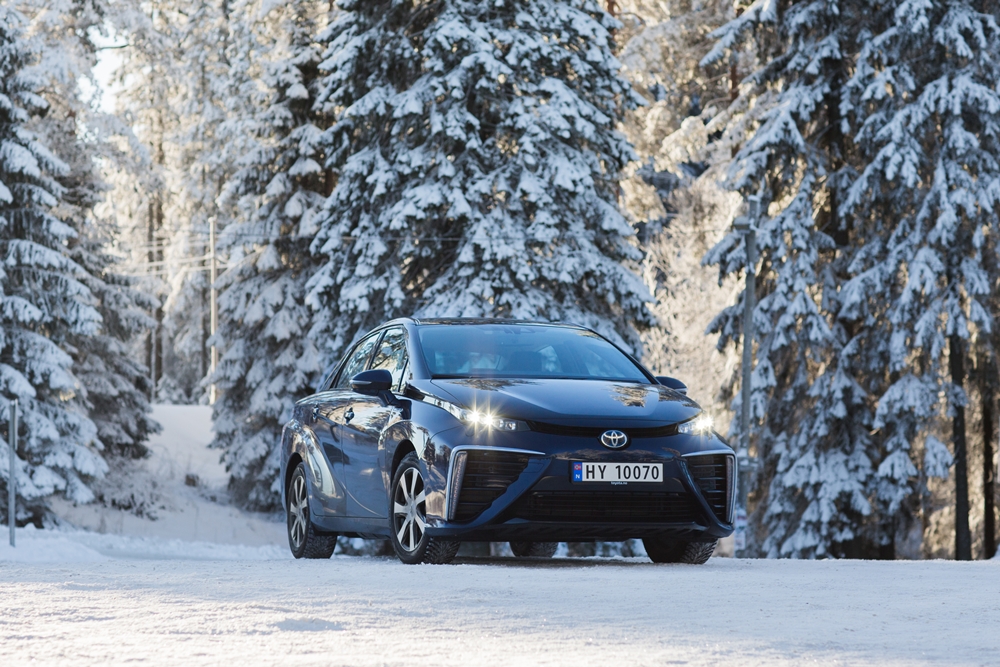 ADVERTISEMENT
The Toyota Mirai hydrogen fuel cell car is not afraid of the cold weather and to prove its abilities, it is set to arrive in two new European markets: Norway and Sweden.
Starting June this year, both Nordic countries will start deliveries following other European countries that have introduced the Toyota Mirai in 2015 (UK, Germany and Denmark) or early 2016 (Belgium) – with the Netherlands to follow later this year. The Mirai has been launched in Japan in December 2014 and is on sale in the U.S. market since 2015.
In Norway, the launch comes at a time when on top of the 5 existing hydrogen stations in the east of the country, two local hydrogen providers (HyOP and Uno-x) have committed to add more than 20 hydrogen stations across the country by 2020. The hydrogen stations are also expected to be a priority in the 2018-2029 National Transport Plan that comes with additional funding.
On top of that, Toyota customers in Norway purchasing the new Mirai can enjoy the same benefits of electric vehicles, i.e. VAT and tax exemptions on purchase, access to bus lanes and free toll.
Ahead of the launch, the Toyota Mirai has been extensively tested on Norwegian roads and the car has passed all tests with flying colours. The Toyota Mirai has proven to successfully cope with the typical winter cold in Norway.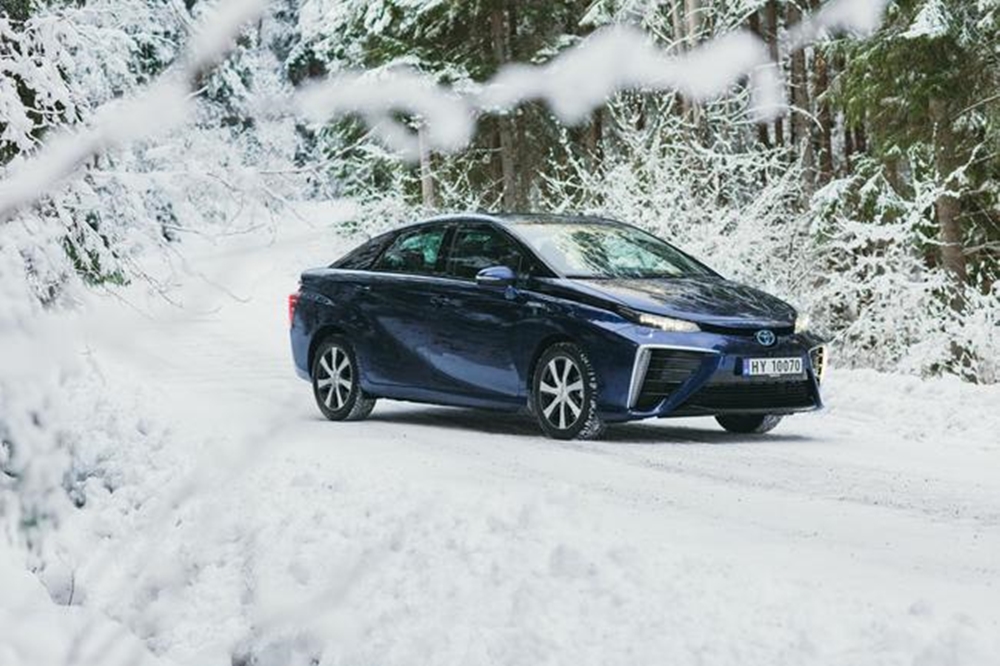 Similar to neighbouring Norway, Sweden already has a number of hydrogen stations in cities such as Stockholm, Gothenburg and Malmö, with more in the pipeline to open later this year (Mariestad and an additional station in the capital Stockholm). In Sweden, hydrogen can easily be sourced as it is locally produced 100% based on renewable energy, just like in Denmark.
In the beginning, the number of Toyota Mirai which will be on sale in both countries will initially be relatively small but will eventually increase significantly in the years leading up to 2020.
Toyota estimates to sell around 30,000 units of the Mirai a year globally in 2020 from 3,000 units by 2017. Since the car does not emit anything else but water vapour whilst driving, the Toyota Mirai is expected to contribute to reach the Toyota Environmental Challenge 2050 which, amongst others, aims at reducing CO2 emissions by 90% in 2050 compared to 2010 levels.