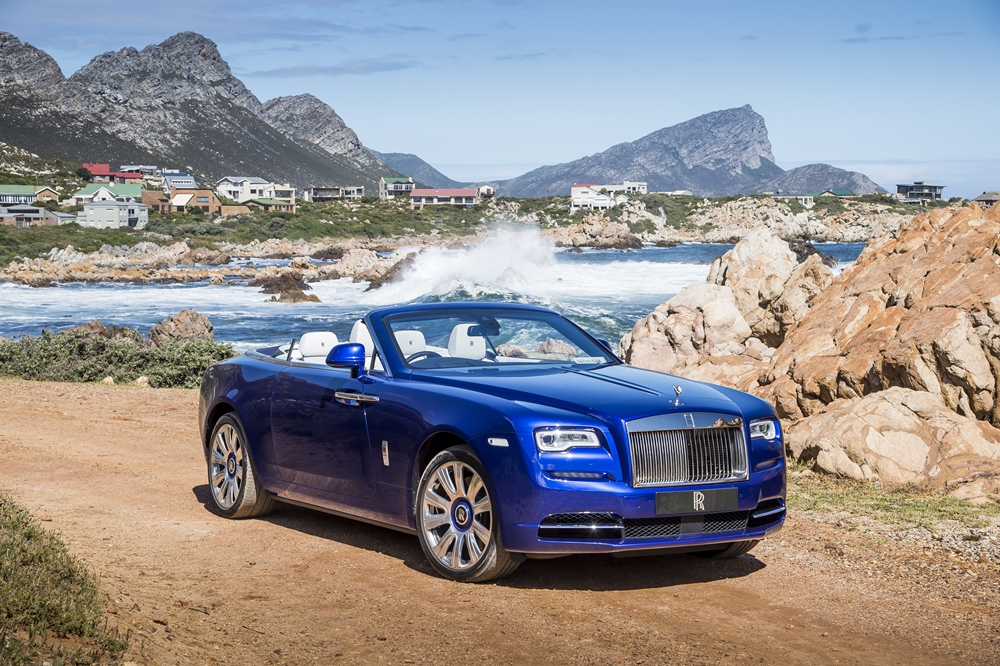 ADVERTISEMENT
The Rolls-Royce Dawn has earned BBC Top Gear Magazine's 2016 'Luxury Car of the Year' award, just days after the international launch of the car began in the winelands around Cape Town, South Africa.
Rolls-Royce Dawn has won plaudits from some of the most highly respected international commentators, with many declaring that the new Rolls-Royce redefines the notion of a true super-luxury drophead.
Dawn, the fourth model in the Rolls-Royce Motor Cars family, is powered by a twin-turbo 6.6-litre V12 powertrain that outputs 563bhp @ 5,250rpm and a torque rating of 780Nm @ 1,500rpm. This allows the Dawn to accelerate from 0-100 km/h in less than 5 seconds whilst reaching a top speed of 250km/h.
It features a multi-layer foldaway fabric roof that is capable of operating in complete silence in just 22 seconds, and at cruising speeds of up to 50km/h.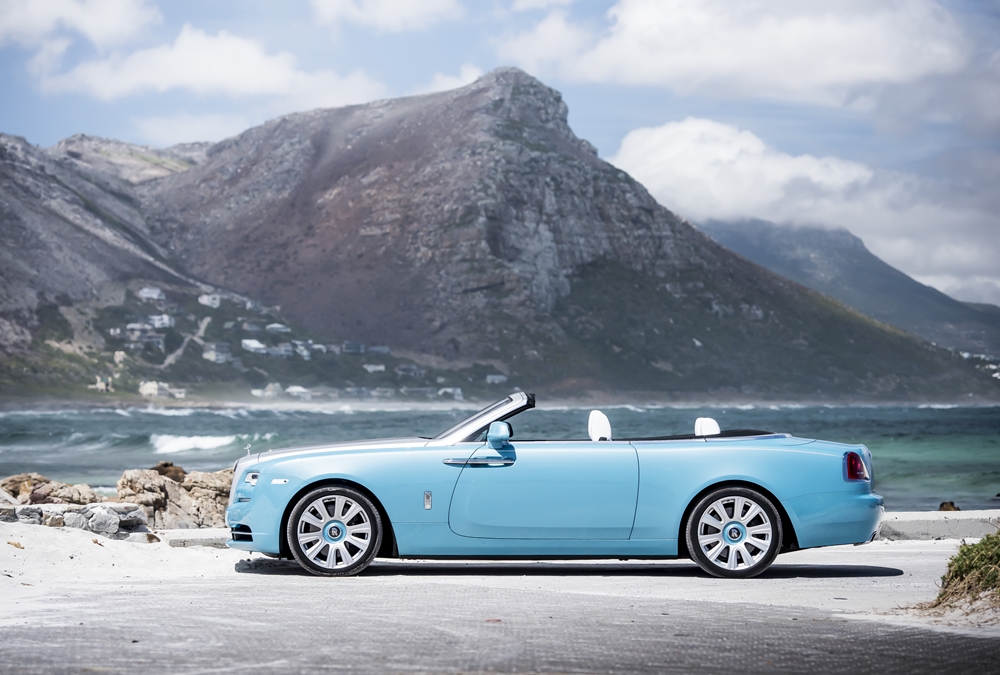 Naming Dawn its Luxury Car of the Year, Top Gear Magazine wrote, 'Take the world of high-end goods. Sure, you can splash a few grand on a posh smartwatch if you're suitably inclined, but the market for intricate, mechanically wound chronometers that are less accurate is worth millions more. Would you rather wear shoes tailored by a hyper-sensitive 3D printer or a Jermyn Street cobbler? That's why the Dawn is 2016's finest example of automotive opulence. Why should every car be kneecapped by its cold, hard numbers? "Quality remains long after the price is forgotten." Quite right, Sir Henry.'
Torsten Müller-Ötvös, Chief Executive Officer, Rolls-Royce Motor Cars, commented, "Dawn represents the most glamorous expression of Rolls-Royce luxury in history. It is the product of the uncompromising commitment to delivering perfection that informs every one of the 1,600 highly skilled men and women employed at the Home of Rolls-Royce in Goodwood, West Sussex. To be recognised by Top Gear and the rest of the world's media in such glowing terms is truly gratifying to everyone concerned with our marque."