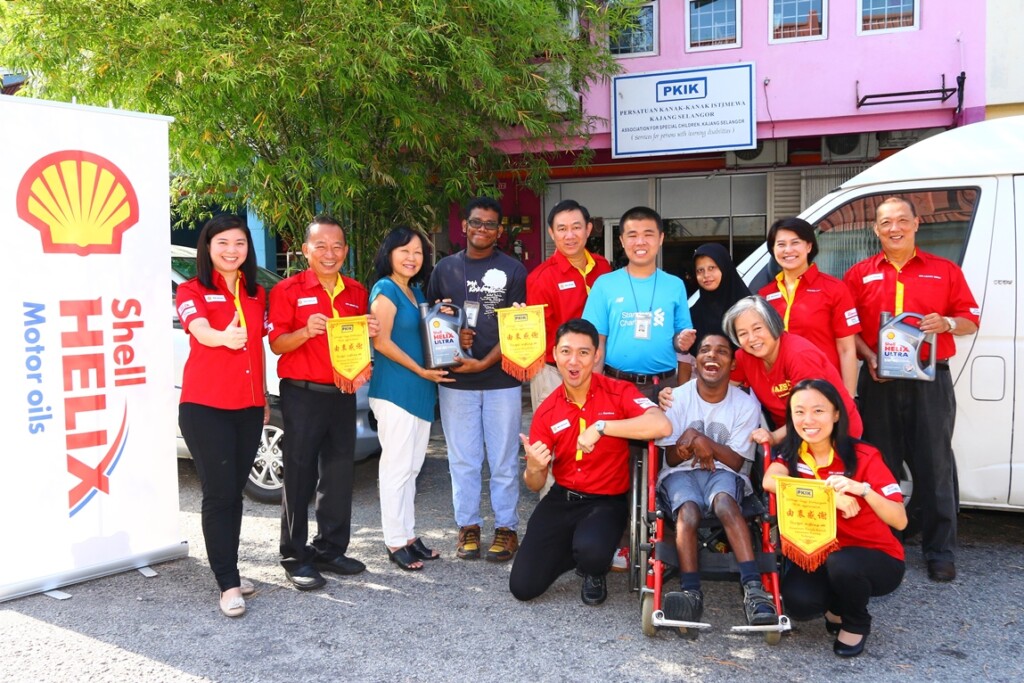 ADVERTISEMENT
Shell Helix has teamed up with one of its key distributors, Sin Leong Seng Motor Sdn Bhd, to lend a helping hand to Persatuan Kanak-Kanak Istimewa Kajang Selangor (PKIK) during these challenging economic times with rising costs of living.
Together, they are sponsoring free oil change services for PKIK's three vans; a 1997 Mazda E1400, a 2006 Toyota Hiace and a 2012 Foton View; for one year using top quality Shell Helix lubricants that are designed to clean, rejuvenate and protect engines.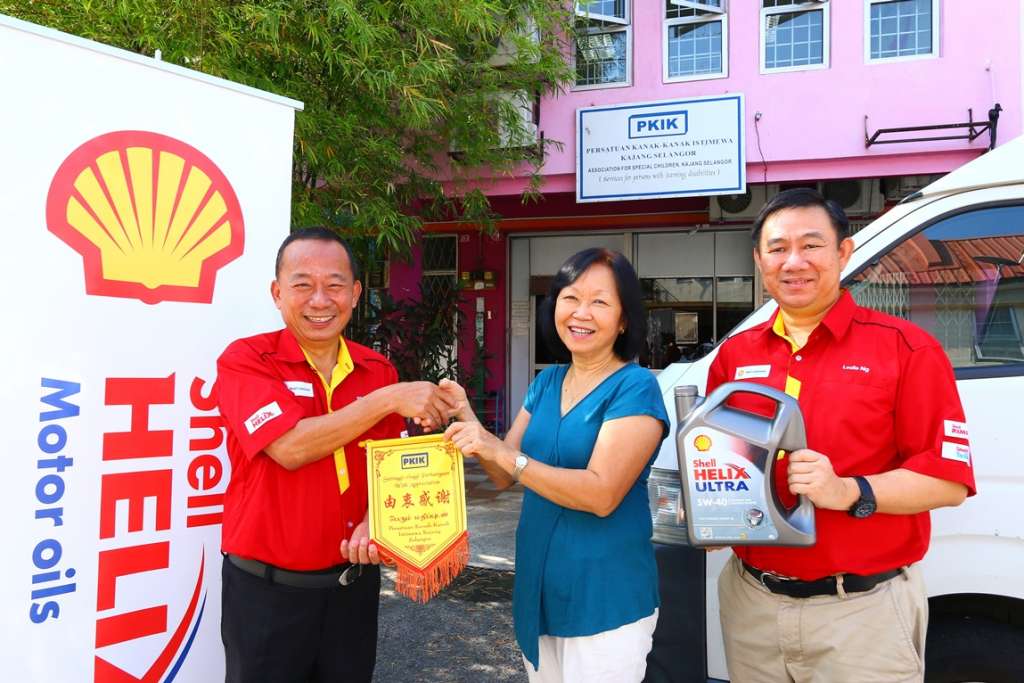 The Shell Helix team, led by Mr Leslie Ng, General Manager of Shell Lubricants — Malaysia and Singapore, and Mr Kong Kin Lay, Managing Director of Sin Leong Seng Motor, recently paid a visit to PKIK to bring the good news to the staff and clients who comprised children and adults with learning disabilities.
"We are delighted to step up to help ease the financial burden of maintaining the three vehicles, which needed to be always in tip-top condition to ferry staff and clients. PKIK can now have total peace of mind by sending their vehicles to an authorised Shell Helix-branded workshop in Kajang for their regular maintenance services. The costs will be borne by Sin Leong Seng Motor and us," he said.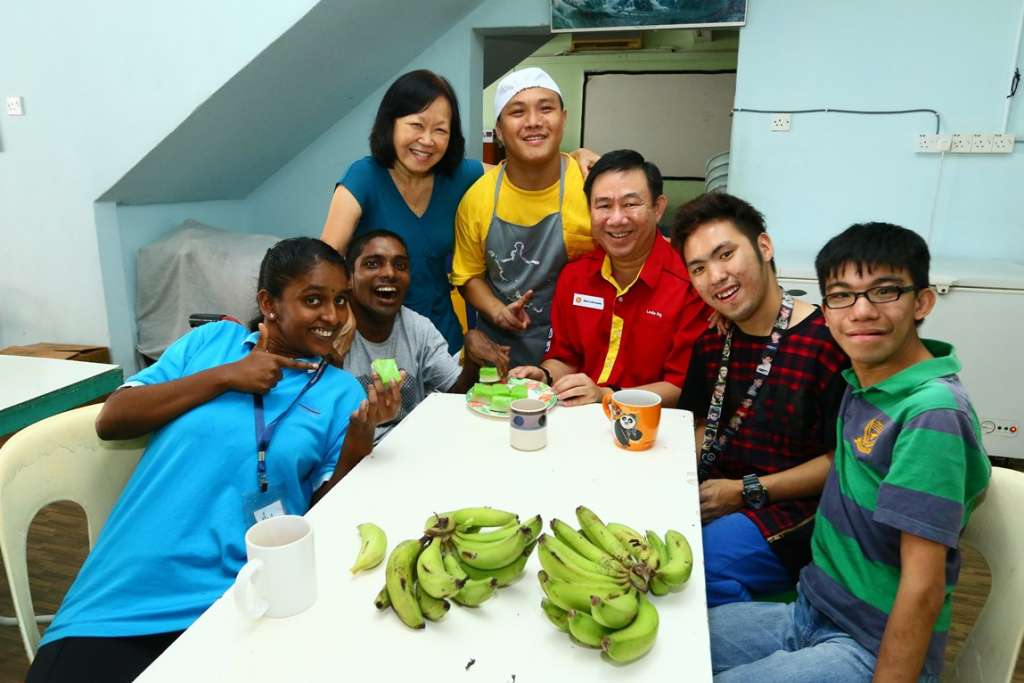 The sponsorship was made possible with cash contributions and also funds from the sale of used bottle caps accumulated from 4-litre Shell Helix packs in recent marketing campaigns, including the Malaysia Book of Records-breaking Shell Love My Ride Festival in June 2015.
PKIK Director Ms Kong Lan Lee said, "We are thankful for this initiative by Shell Helix as every sen counts, especially when we are raising funds for the construction of our own building. It is another weight off our shoulders."
PKIK is currently operating from five separate rented shoplots and hopes to begin construction of their own building this year for which some RM3 million more is needed.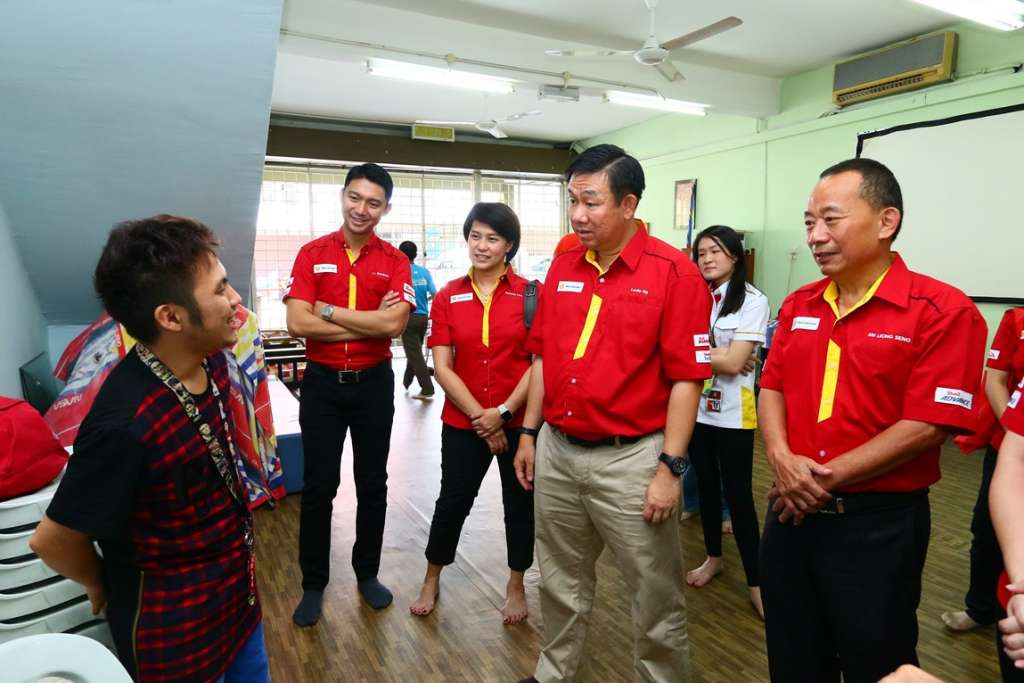 During the visit, the Shell Helix team was able to see first-hand how the care and guidance provided by the dedicated staff at PKIK, which was established more than 20 years ago, have helped some of the residents excel.
Among them were Darien Lum, 21, and Rosabel Sebastian, 30. Both did Malaysia proud at the 2015 Special Olympics World Games in Los Angeles where 7,000 participants from around the world competed. Darien won gold medals in the 100-metre and long jump events while Rosabel brought home the silver medal in the 200-metre sprint.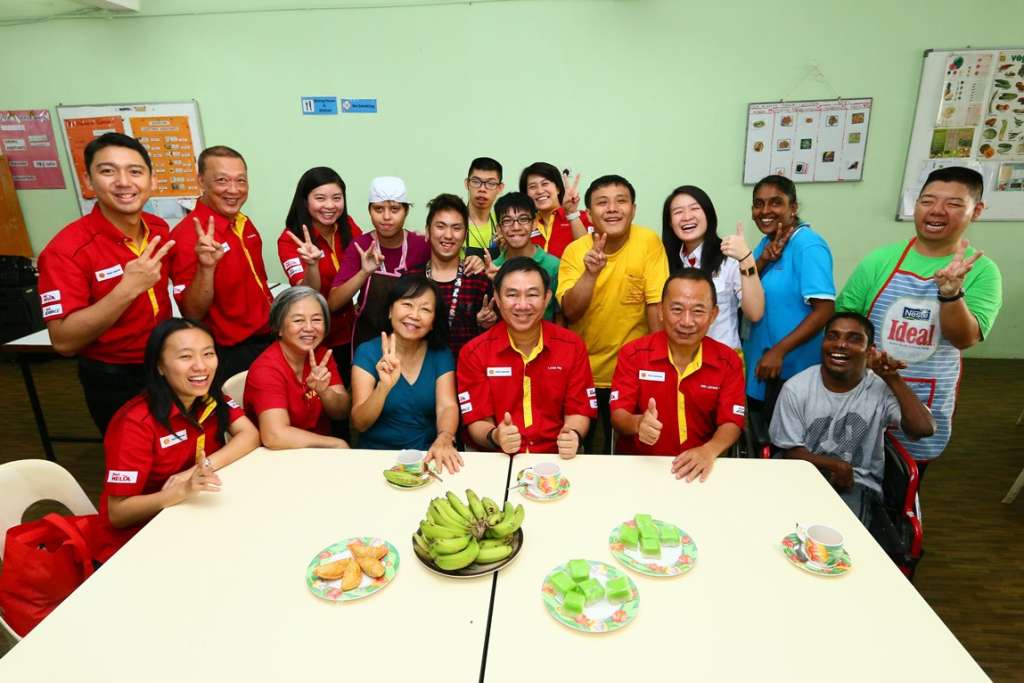 "Our main focus is to equip every child or adult here with life skills. This can be very challenging as some are totally dependent and may have very testing behaviours that needed to be modified. Darien and Rosabel have shown that they can be successful when given the right guidance," added Ms Kong.
For the Shell Helix team, it was a priceless experience and privilege to be able to spend some time to interact and bring smiles to the PKIK clients with special needs. Aside from the sponsorship, they had brought along provisions and water bottles to be given out.
"We are glad to do our part in impacting and touching lives by a simple act of kindness. The smiles on their faces and the warm welcome made the visit all the more memorable," said Sin Leong Seng Motor's Mr Kong.