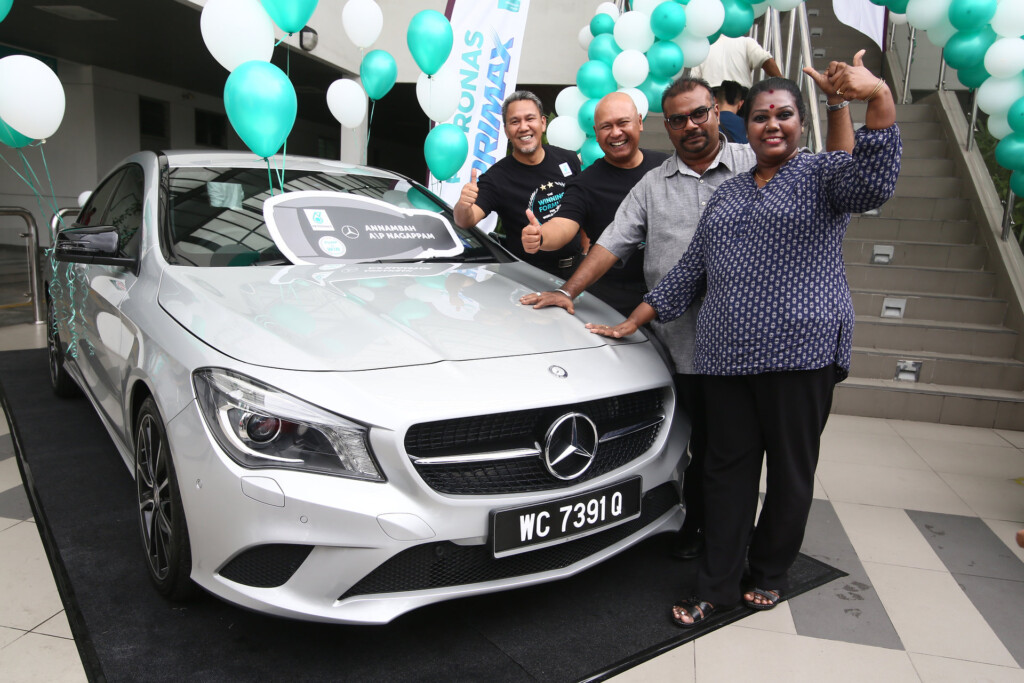 ADVERTISEMENT
Nine years of staying loyal to the same fuel brand has finally paid off for Annambah Nagappan, 46, a clerk from Klang, Selangor, who won the biggest reward of her life from Petronas.
Annambah, was announced as the grand prize winner of Petronas' Pump n Win Campaign during a prize presentation ceremony held at Petronas Station Solaris recently. She receives a brand new Mercedes-Benz CLA200.
"This is truly the best day of my life. Winning the grand prize is all the more meaningful. I have been using Petronas fuel for many years – I even know the employees at the station I frequent. Today, I feel like my loyalty has paid off," said Annambah, adding that Petronas has been the fuel brand of choice for her family for many years. Annambah also received a fuel card worth RM1,000.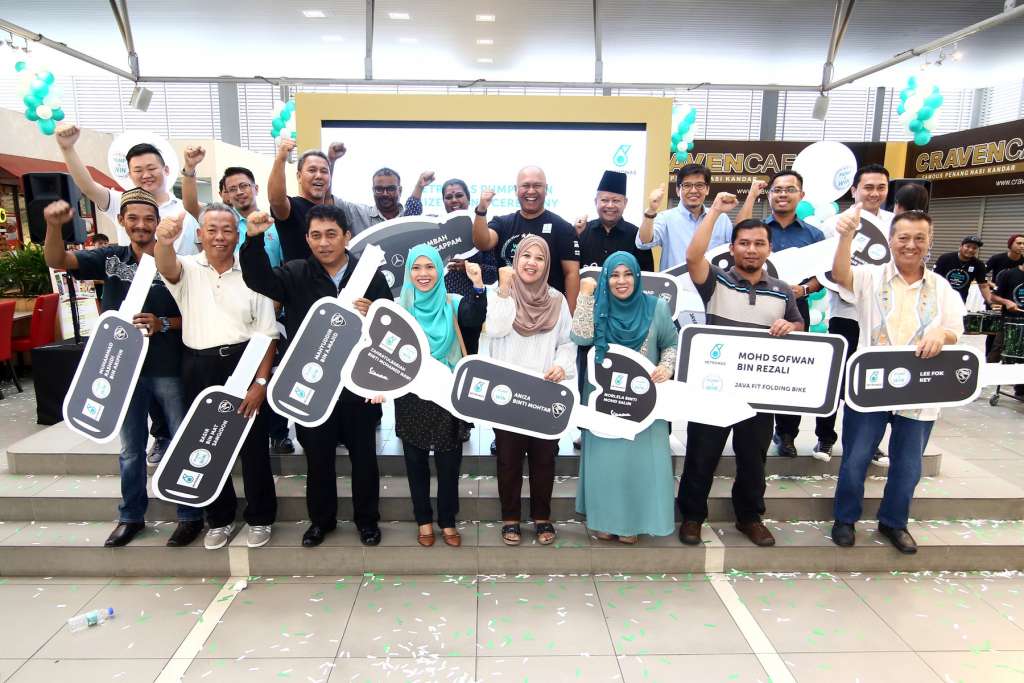 Wan Habib Abdul Rahman Wan Zawawi, 53, from Kuching, Sarawak who won the first prize said that it was a happy moment for him and his family to be driving home with a brand new custom-designed Petronas Proton Iriz.
"I always leap at the chance to participate in campaigns and promotions organised by Petronas. This win is worth the effort and I am lucky to be able to share it with my family," he said.
Retiree Lee Fok Key, 62, from Kota Kinabalu, Sabah, said he was lucky to have three Petronas Stations located nearby his home. He also won the limited edition Petronas Proton Iriz.
"This is my first time winning something from Petronas and I'm very happy!I want to pass on this gift to my younger brother who is studying at Universiti Malaysia Sabah as it would help him to get around," he said.
Wan Habib Abdul Rahman and Lee, who were among the nine first prize winners in the campaign, also received fuel cards worth RM1,000 each.
The campaign awarded more than 1,600 weekly winners over eight weeks with Piaggio Vespas, JAVA foldable bicycles and Mesra points to redeem for fuel and items at Petronas Stations and Kedai Mesra. The Piaggio Vespa winners also received fuel cards worth RM500 each.
The campaign by PDB is among the many on-going initiatives introduced by the company through its extensive retail network. Petronas'winning fuels are available at more than 1,000 Petronas Stations nationwide. Together with over 760 Kedai Mesra, Petronas offer one-stop convenient centres concept of fuelling, dining, shopping, banking, car spa and other services, all under one roof.