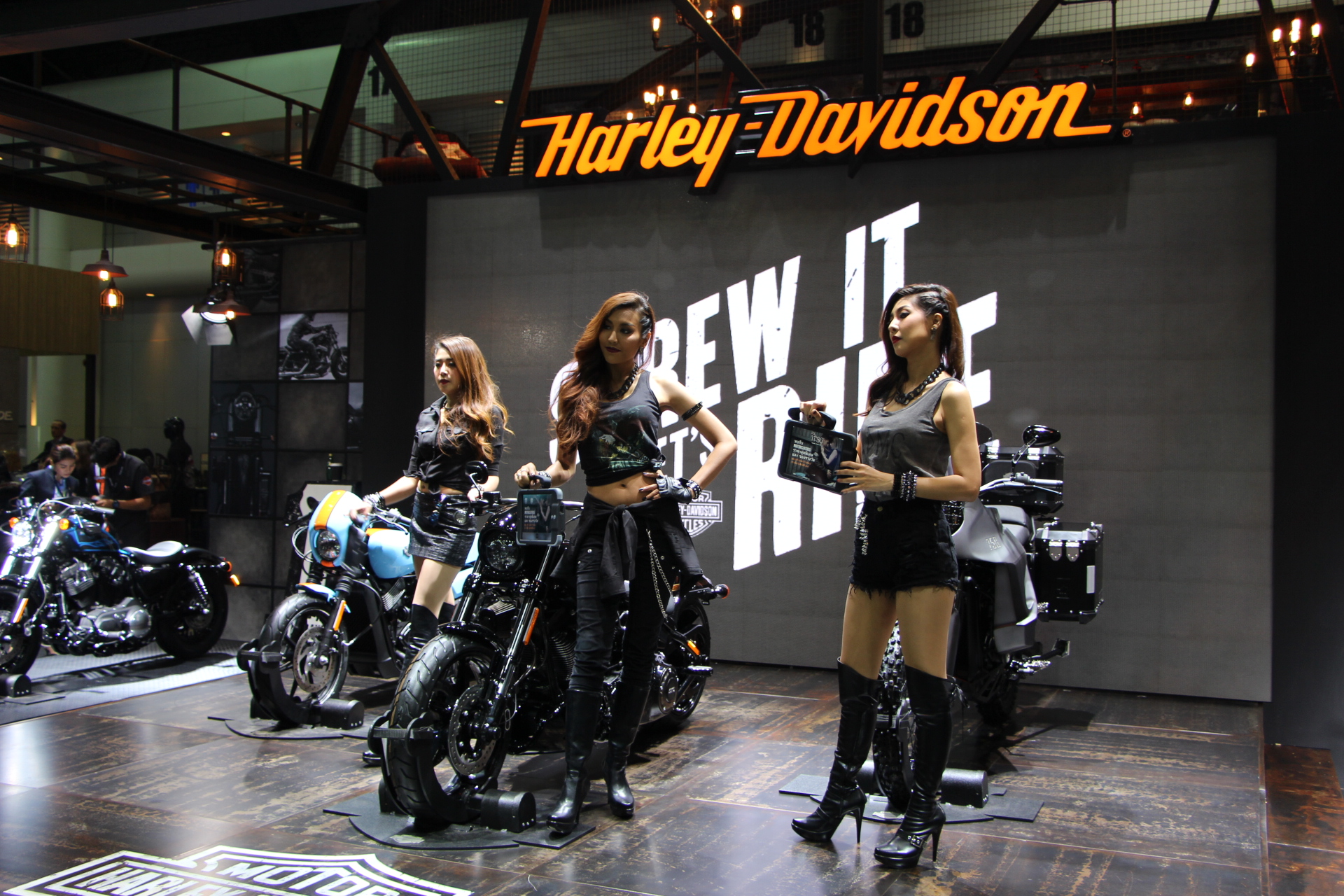 ADVERTISEMENT
At the on-going Bangkok International Motorshow 2016, it was quite noticeable that the Motorcycle section had grown by leaps and bounds over the previous year's show. The individual stands were decidedly bigger and more opulent compared to 2015.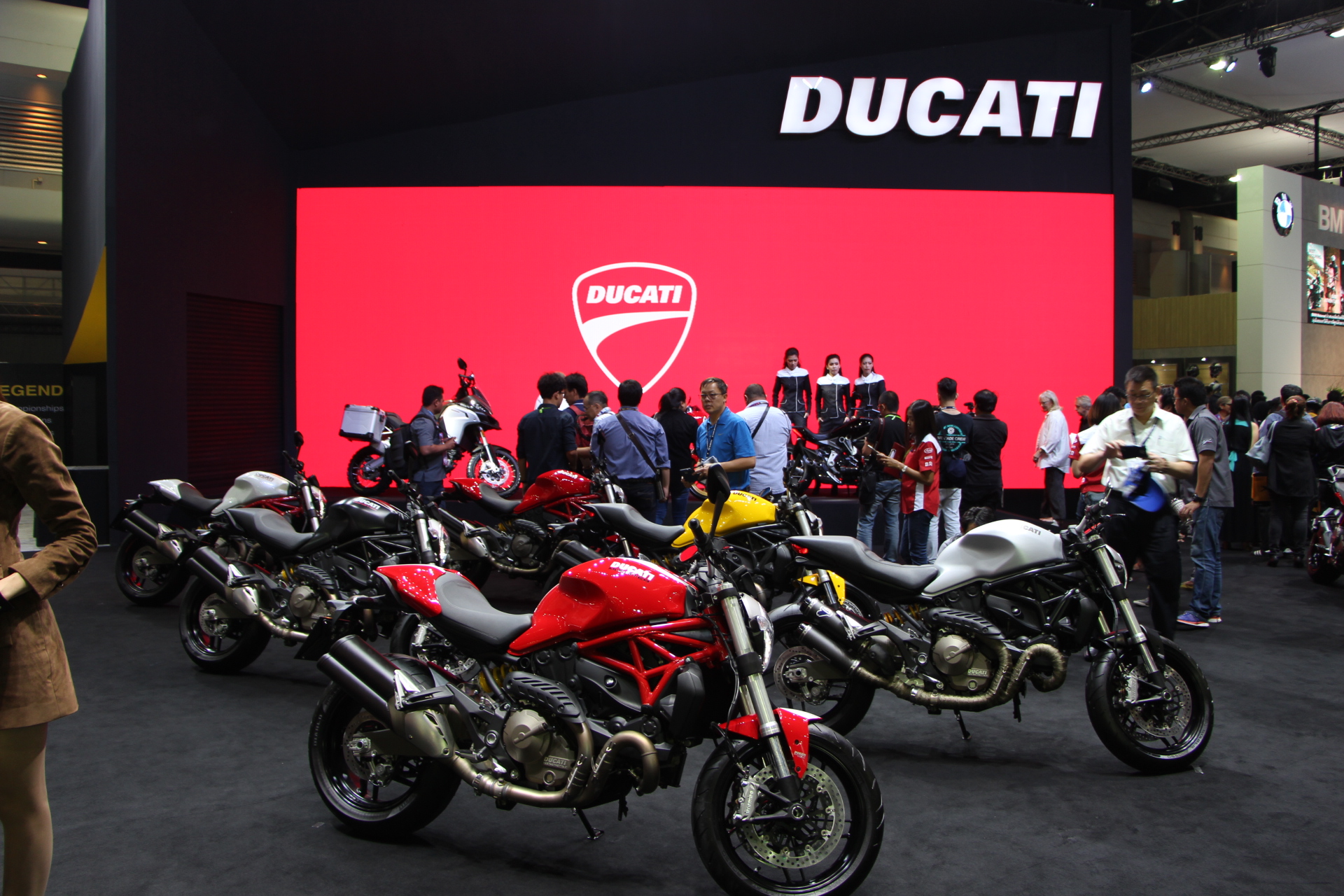 While Harley-Davidson had the most elaborately constructed stand – the use of metal beams and steel girders symbolically conveying the 'strength' of the brand – it has to be said that local bike company Stallions once again stood out from the crowd the most.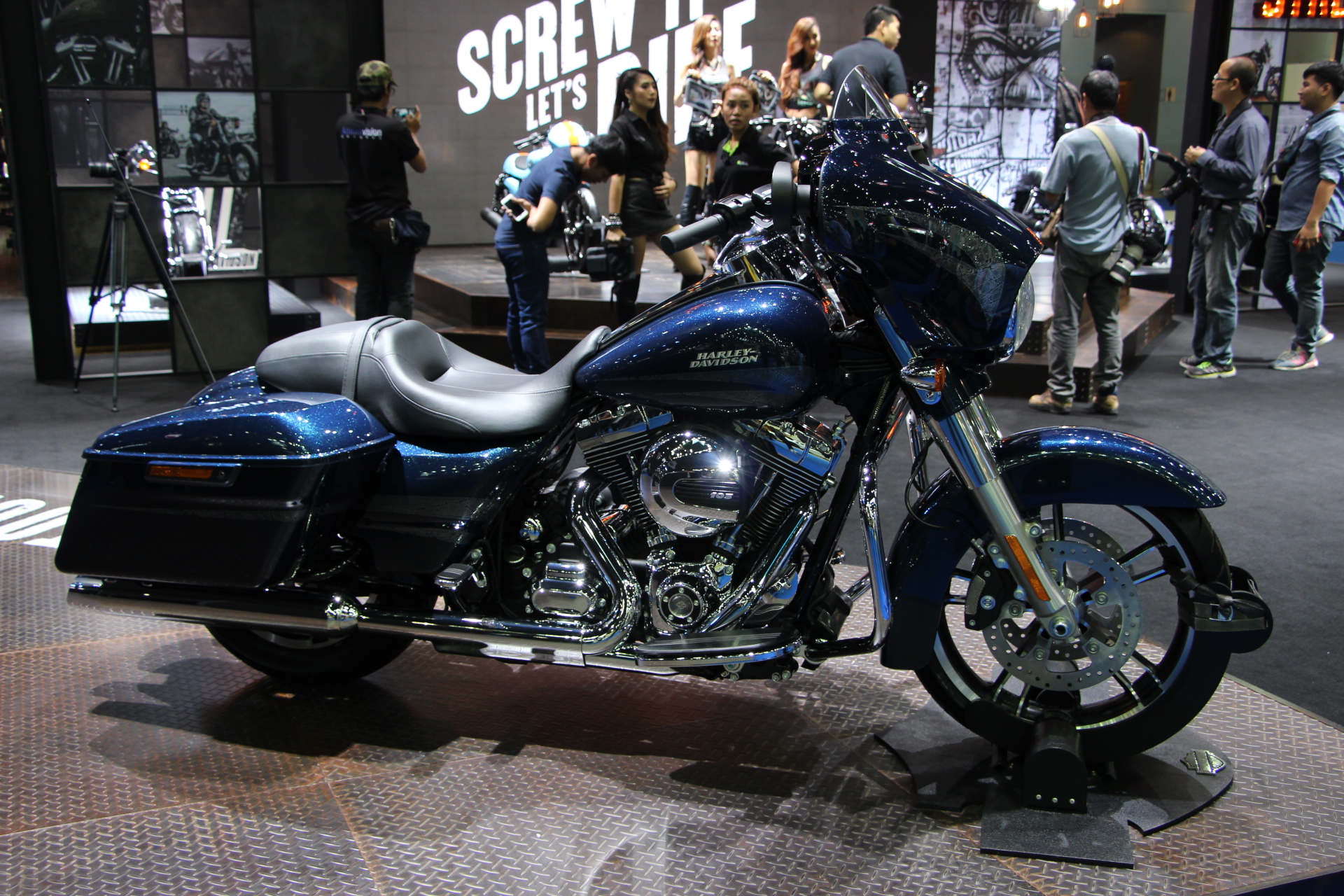 Stallions (below) seems to have found its niche in the biking world, producing some very radical Bobber and Cafe Racer type motorcycles, using mid-size engine capacity power-plants.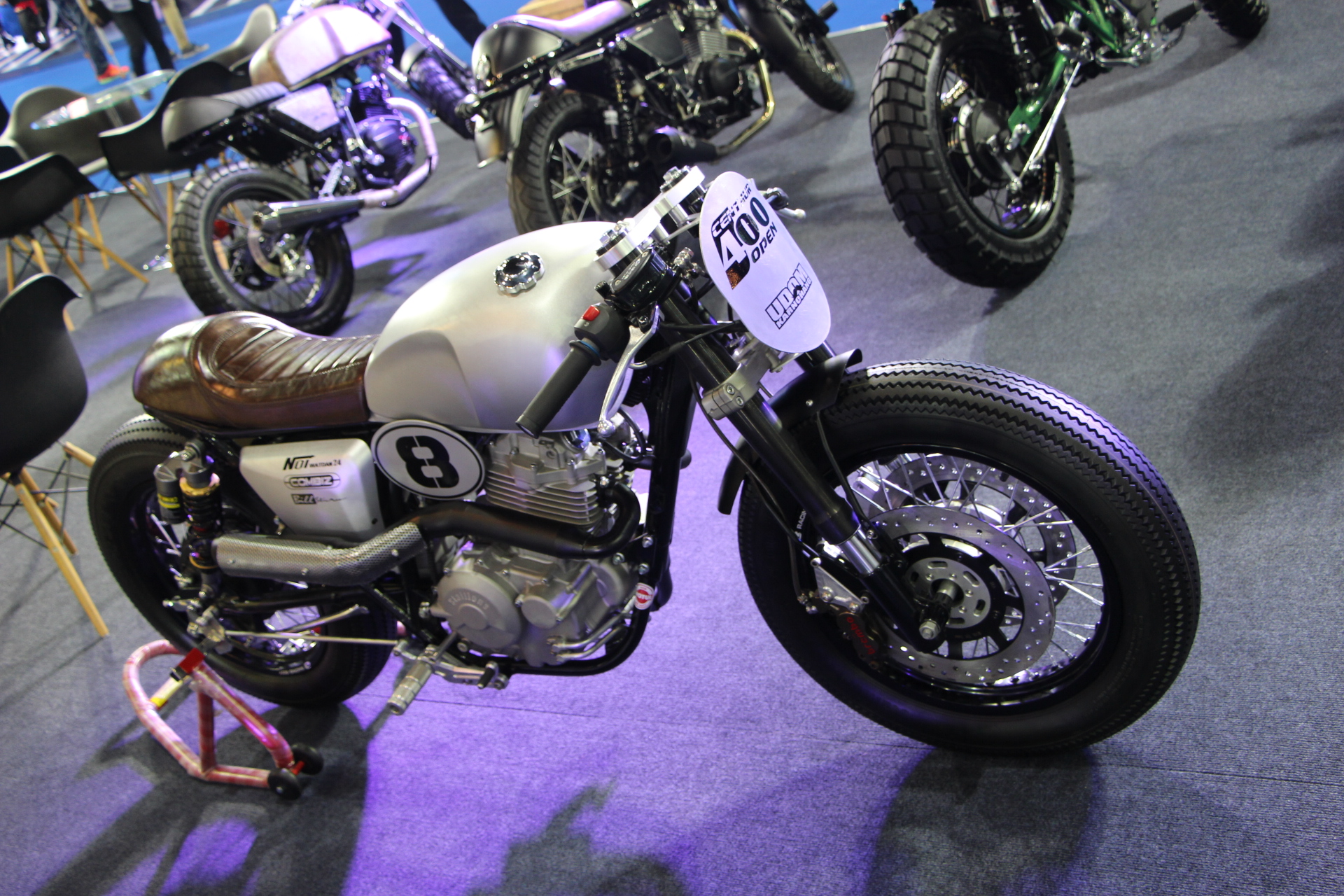 Their designs are jaw-dropping actually, with a sort of 'modern-retro' twist, that could only have come from a biker.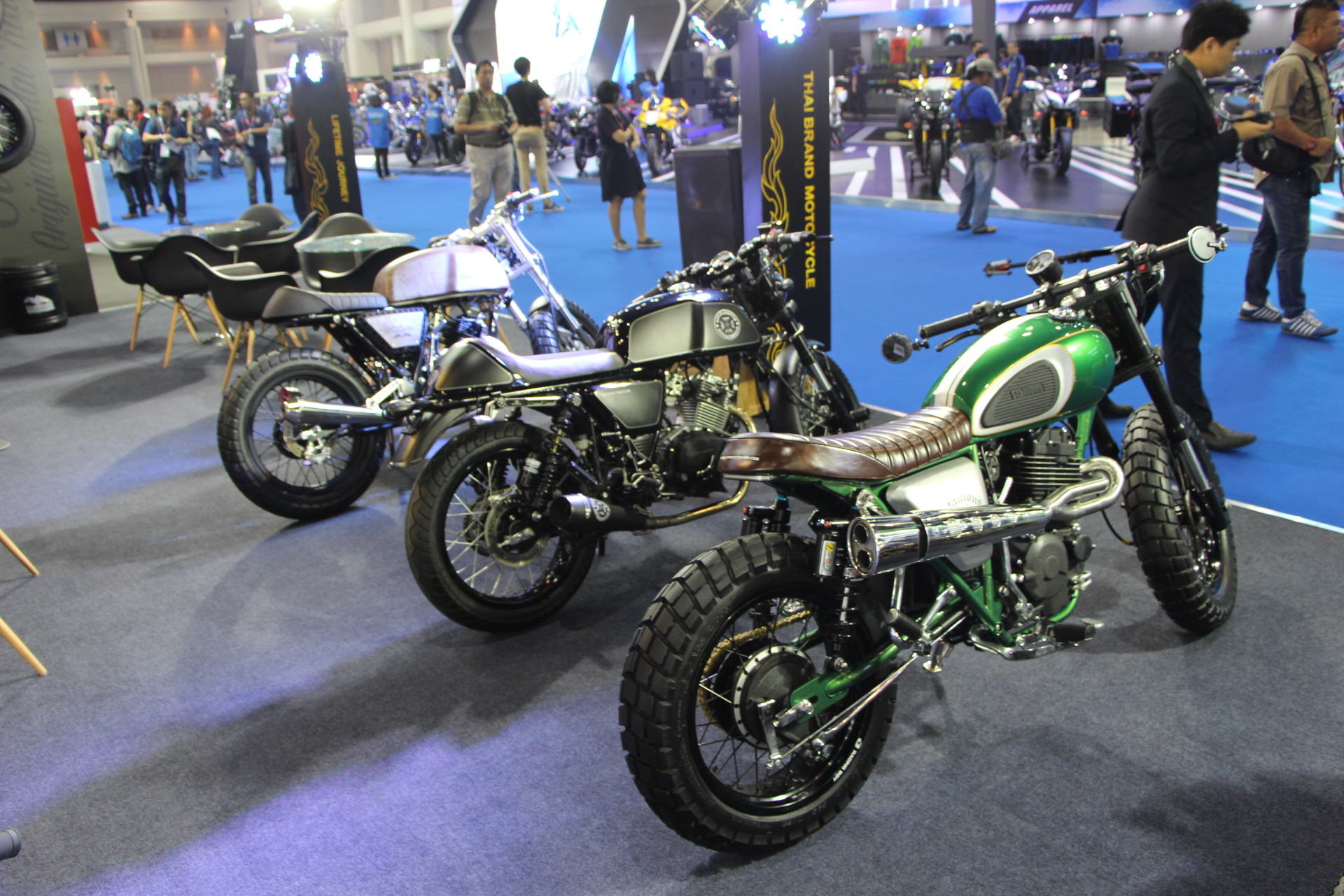 Another noteworthy mention was the Honda bike stand that seemed to take this year's BIMS theme of "No Boundaries Mobility" to the next level by displaying some amazing concepts that also hark back to days of yore; case in point the Super Cub, BB 'Street Cub' and Super Cub Concept.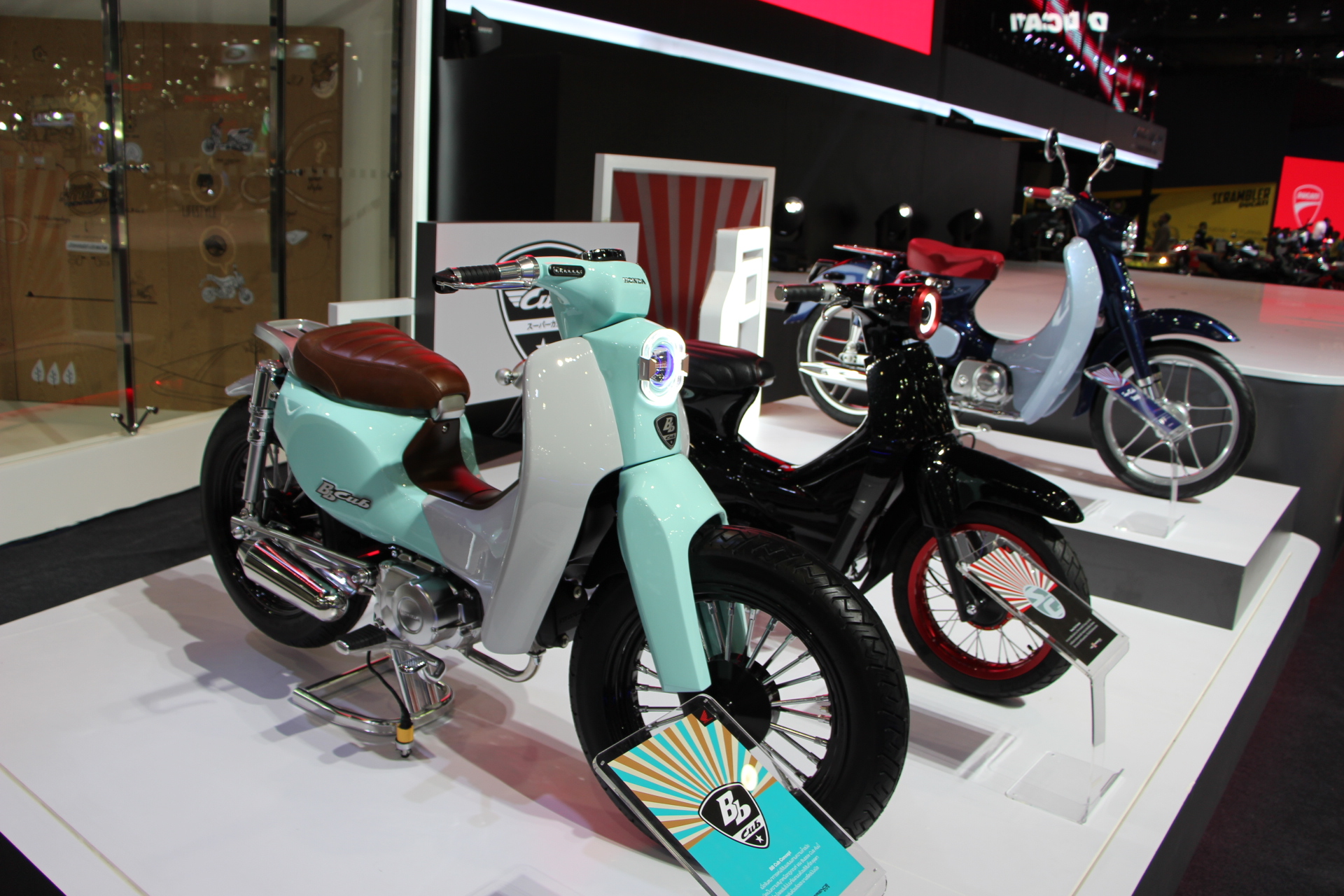 While all look very retro and pay homage to the original 50cc Honda Cub that debuted many decades ago, all are decidedly modern under the skin.
It's a brilliant example of past-meets-present in the biking world, especially the BB 'Street Cub' (below) which will undoubtedly appeal to the followers of this very new genre of biking.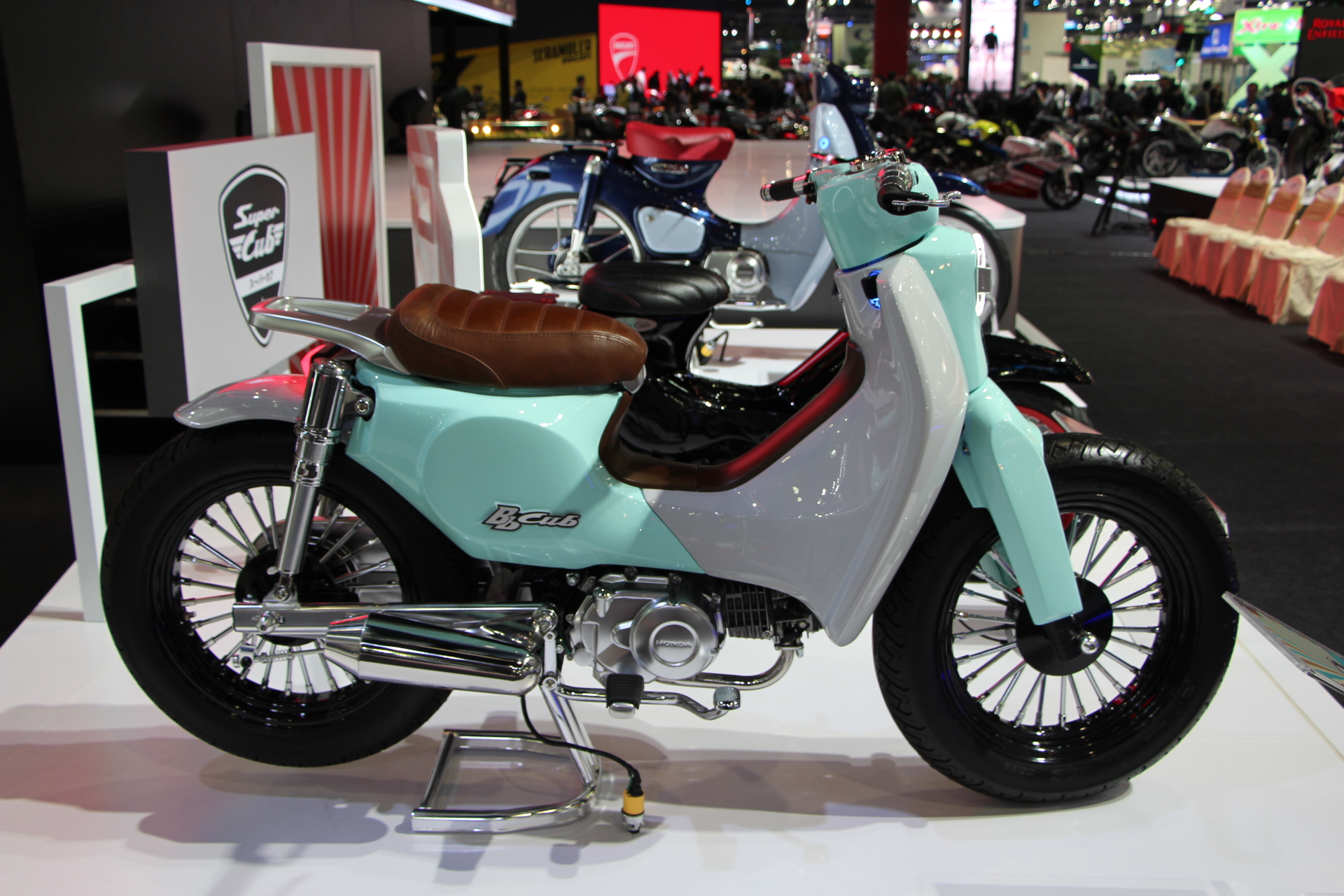 Elsewhere at the Honda bike booth, the new Scrambler CB650 Concept (below) was also displayed; Honda seems intent on taking on Ducati for a piece of the new 'Scrambler' pie.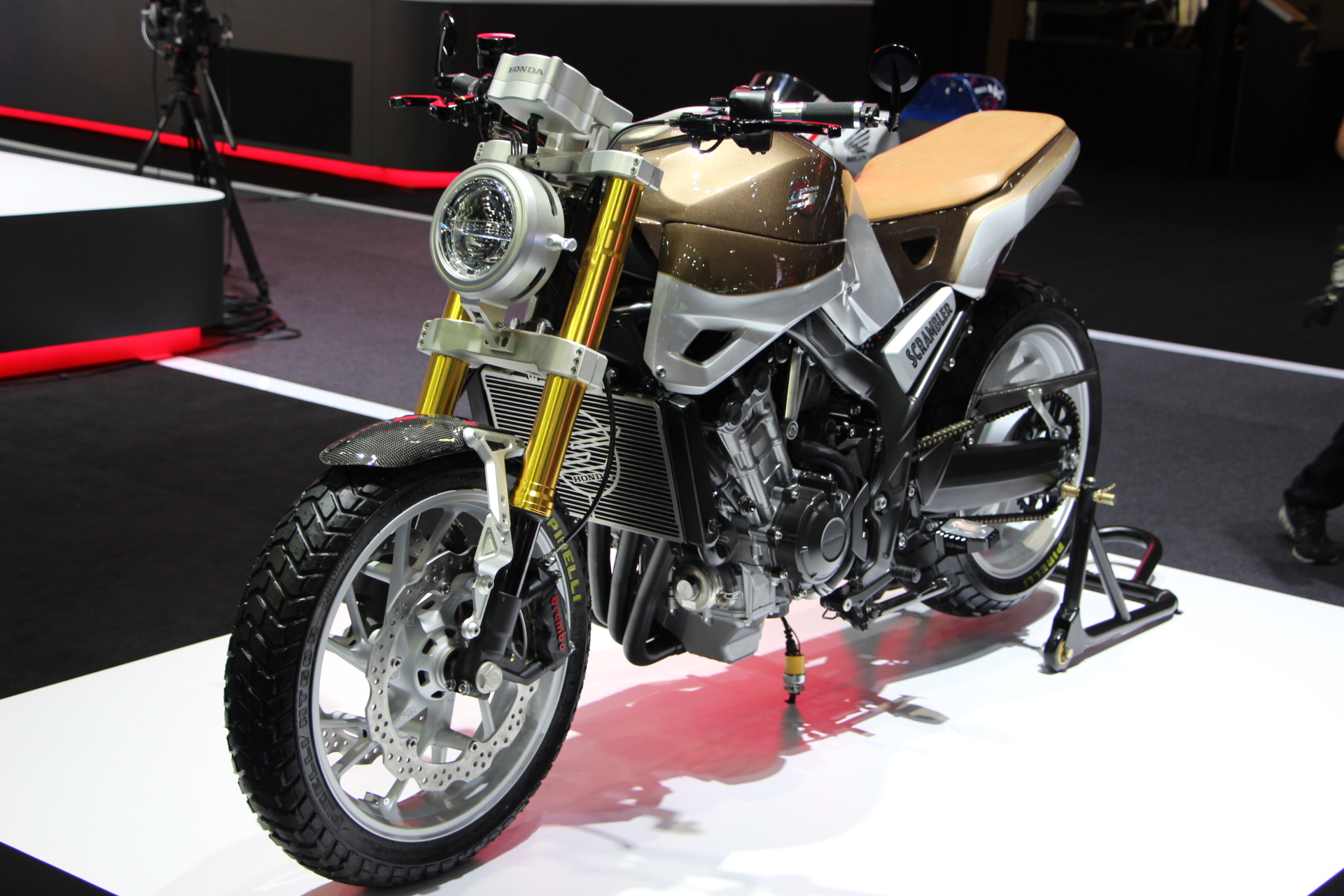 A very popular small bike from Honda in Thailand is the 'ZoomerX', and at BIMS this year, Honda did not disappoint its fans, showcasing three new variants of the ZoomerX, which are beyond radical.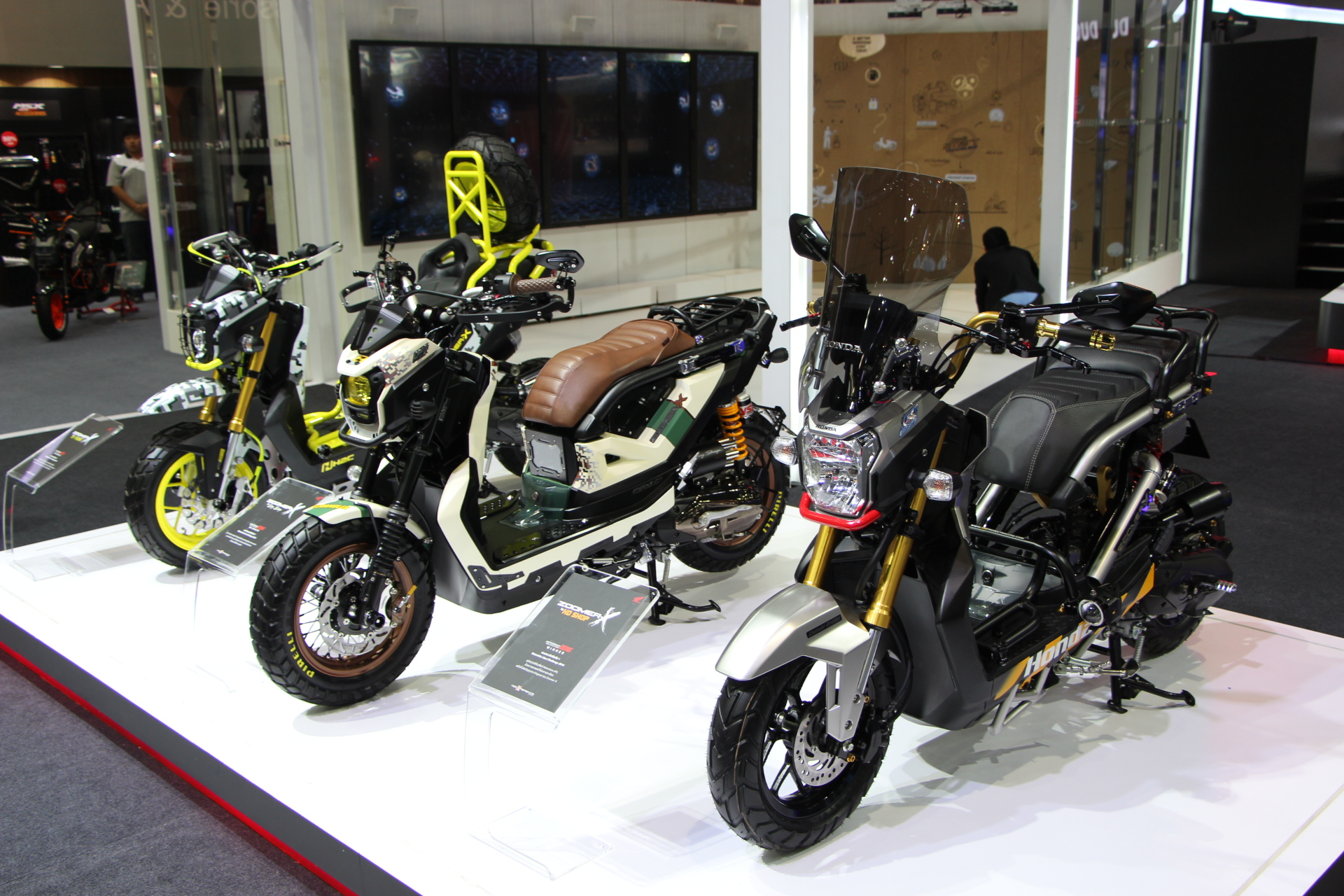 Honda certainly ripped-up the 'how to' book on this bike, check out the camo'd off-road version below, complete with spare tyre!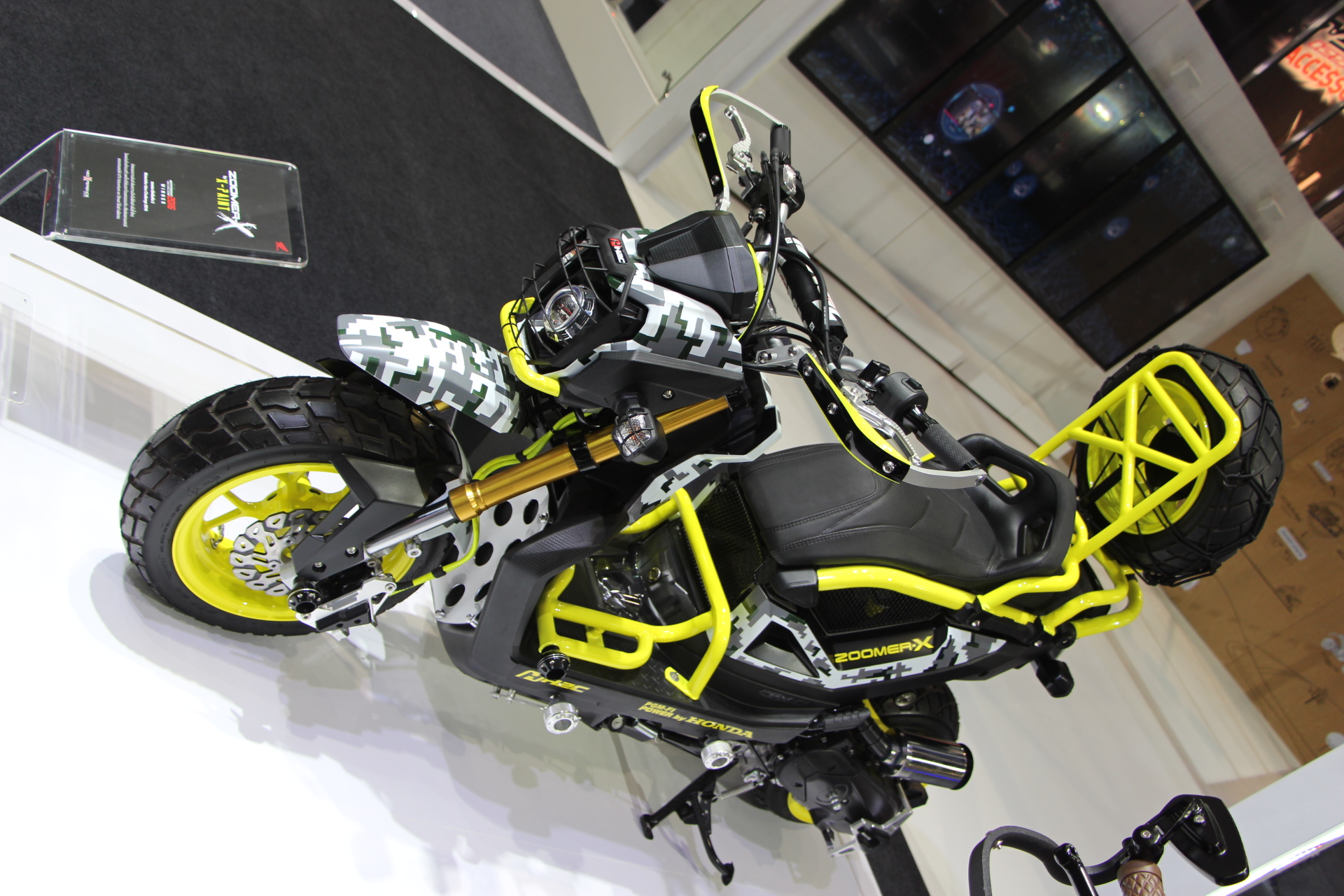 Check out the updated photo gallery below…
BIMS2016 Bikes Photo Gallery…UPDATED!