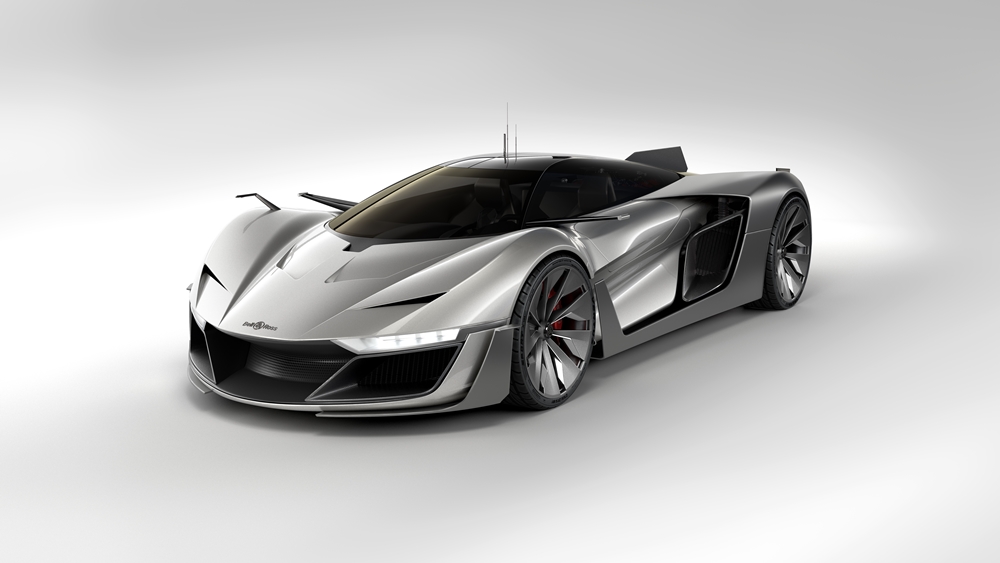 ADVERTISEMENT
Bell & Ross is well-known for its bold watches inspired by the world of aviation. This year, the watchmaker introduces a stunning concept car inspired by aviation called the AeroGT concept car.
The AeroGT is built extremely low,  aerodynamic and measures at 4.7 meter-long. Its pointed forms with sharp angles and cutting overhangs are reminiscent of some stealth aeroplanes. When seen from above, the drop-shaped glass roof recalls the glass cover of a jet cockpit. Meanwhile the razor-thin wing mirrors are inspired by the small wings called "canards" placed on the nose of a fighter. The two unusually sized exhaust pipes evoke turbojet engine exhausts, while the turbine-style rims imitate the vanes of supersonic aircraft engines.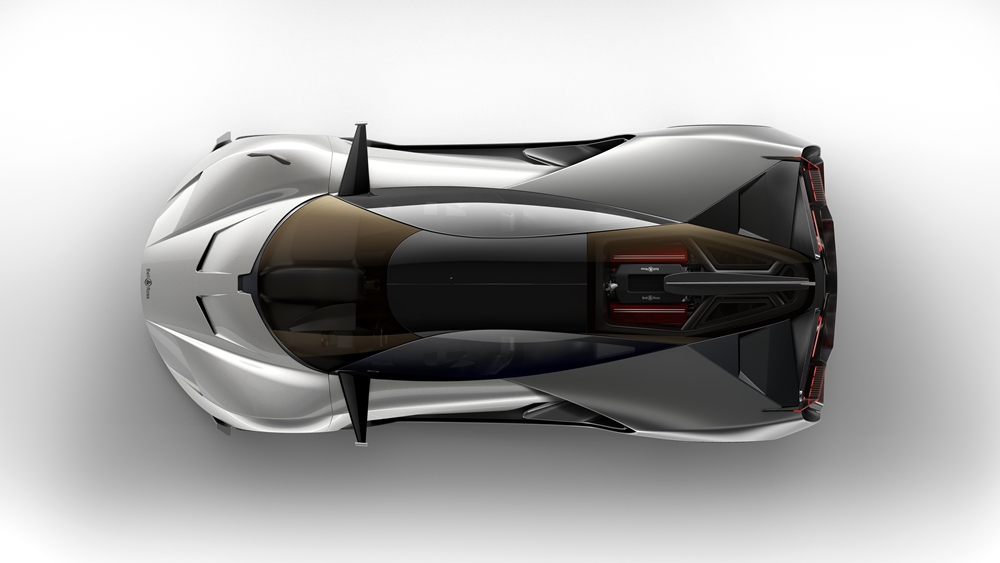 But the most impressive detail is the rear longitudinal aileron, which is reminiscent of an aircraft's vertical stabilizer. The role of this element is to stabilize the racing car when performing quick turns. Ultimately, the Bell & Ross AeroGT concept car combines motoring and aviation to the greatest possible degree.
Like an aeroplane, the AeroGT uses cutting-edge technologies and benefits from first-class performance. Its strict two-seater mid-engine layout looks very contemporary. In the '50s and '60s, GTs most often relied on a classic layout: front engine and rear-wheel drive. Later on, engines on the whole moved to the middle of the car, just behind the passengers. The AeroGT adopts this approach, which guarantees excellent weight distribution between the front and the back. Gripping the asphalt, it enjoys first-class steering performance and road handling. In order to be light yet rigid, the monocoque chassis and body use carbon fiber. As a result, the car only weighs 1320 kg.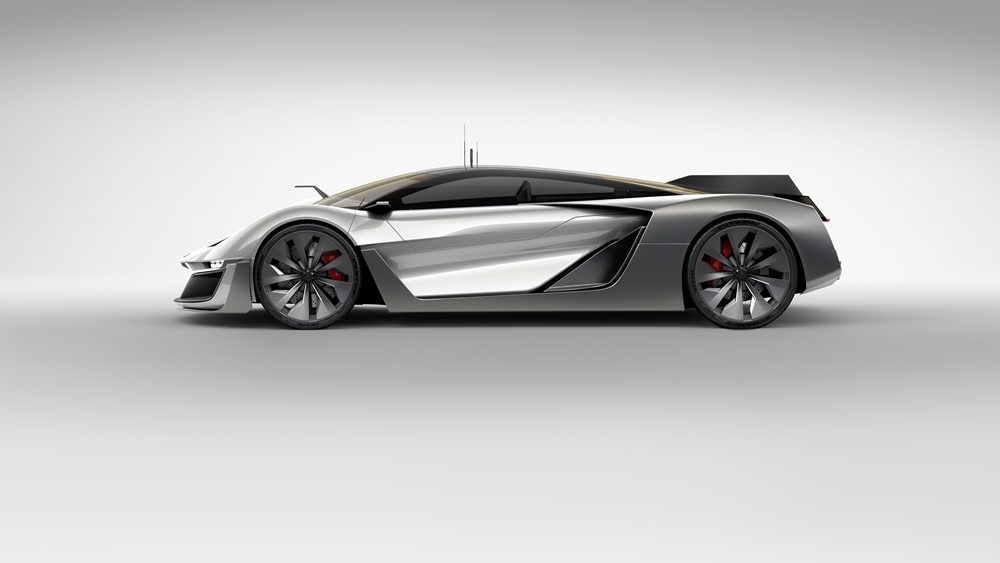 Under the hood, power is supplied by a 4.2-litre V8 twin-turbo engine, combined with an 8-speed automatic gearbox. Boasting 610hp, the AeroGT supercar could reach 100 km/h in less than 3 seconds. As for its maximum speed, the AeroGT is intended to reach a peak speed of 315 km/h.
The Bell & Ross concept car notably features a pitot tube, installed at the top of its right wing. This type of probe, which can be found in aeronautics, measures very high speeds. Meanwhile the heat-resistant ceramic brakes have the delicate task of stopping this road-borne missile. Finally, the designers opted for a rear-wheel drive layout to maintain the driving pleasure and reactivity of the car.