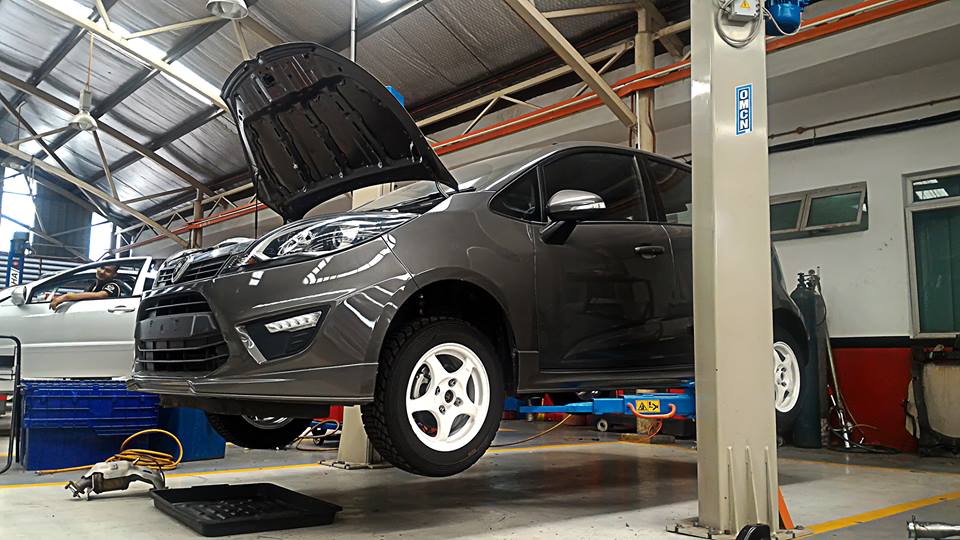 ADVERTISEMENT
Similar to as how Proton teased us with the Iriz R3 Malaysian Championship Series racer before, the company is now teasing the Iriz rally car!
Despite still being in early stages of development, Proton's motorsport arm has fitted the Iriz rally car with OZ Racing rally wheels for test fitting. From the looks of it, Proton will be using a Iriz 1.6 Premium for rally duties, as indicated by its LED DRLs and body coloured-bodykits. Whether or not the final product sports these add-ons is yet to be seen.
Proton has not released much info regarding this upcoming rally project, but we can safely deduce that the Iriz rally car will feature some enhancements the Iriz R3 race car has, including a sturdy roll cage. The rally machine from Proton is also likely to feature a manual transmission, as well as a high-revving naturally-aspirated engine. Elsewhere, the Iriz rally car will also feature bespoke rally shock absorbers as well as undercarriage protection.
Just like how the Proton Iriz took over track duties from the Satria Neo, it seems natural for Proton to develop the Iriz as a rally machine, as the Satria Neo is relatively long in the tooth.
Stay tuned for more updates!