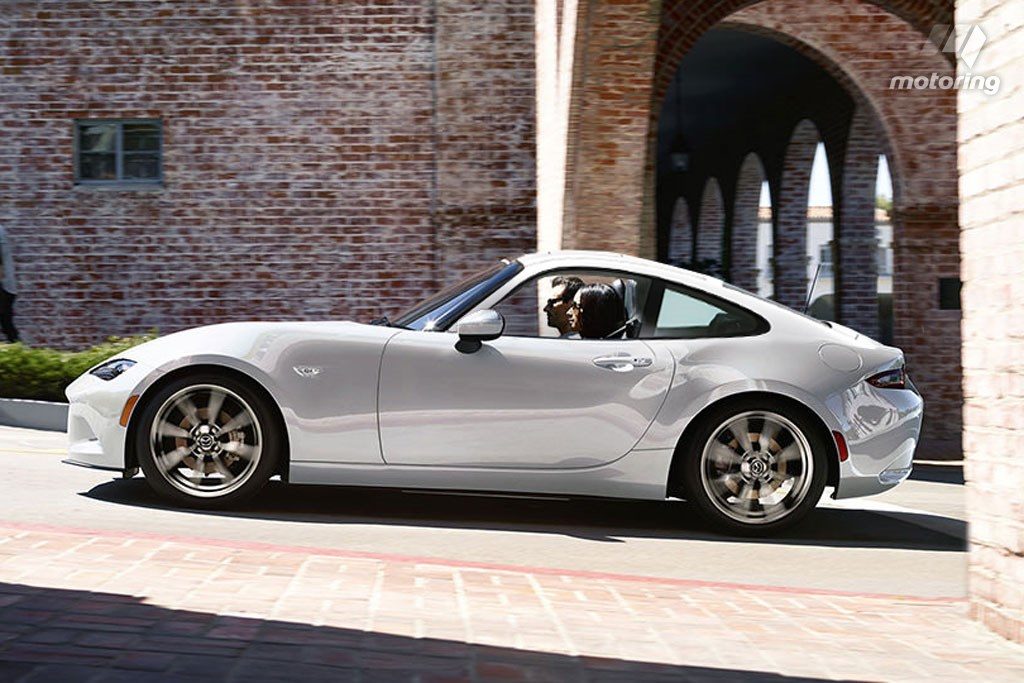 ADVERTISEMENT
Mazda will be heading to the 2016 New York Auto Show next week with a surprise debut and many are speculating that it will involve a new variant of the popular MX-5 roadster.
Rumours suggest that Mazda could possibly debut a coupe (fixed hardtop) version of the current MX-5 at the motor show and the latest evidence came from motoring.com.au, who received an early invitation from Mazda. The message states a "world premiere" in the Big Apple and further teases, "Help us blow the lid off the New York Auto Show."
The MX-5 is currently available in soft-top guise, so it would make sense for the coupe hard-top alternative to arrive now. Last year, Mazda told Autocar that the second-generation hard-top MX-5 would feature a lighter and more compact folding roof mechanism than the previous model.
A Roadster Coupé would be slightly heavier than the 1050kg soft-top, and possibly priced more than the soft top version. Despite this, it's still expected to sell like hot cakes, presumably many would prefer an additional insulation and increased flexibility of an electronic folding metal roof over a manually-operated fabric one.
We'll share more details when Mazda finally pulls the wraps off this new model at the New York Motor Show on 23 March, so stay tuned!
Photo Credit: Motoring.com.au