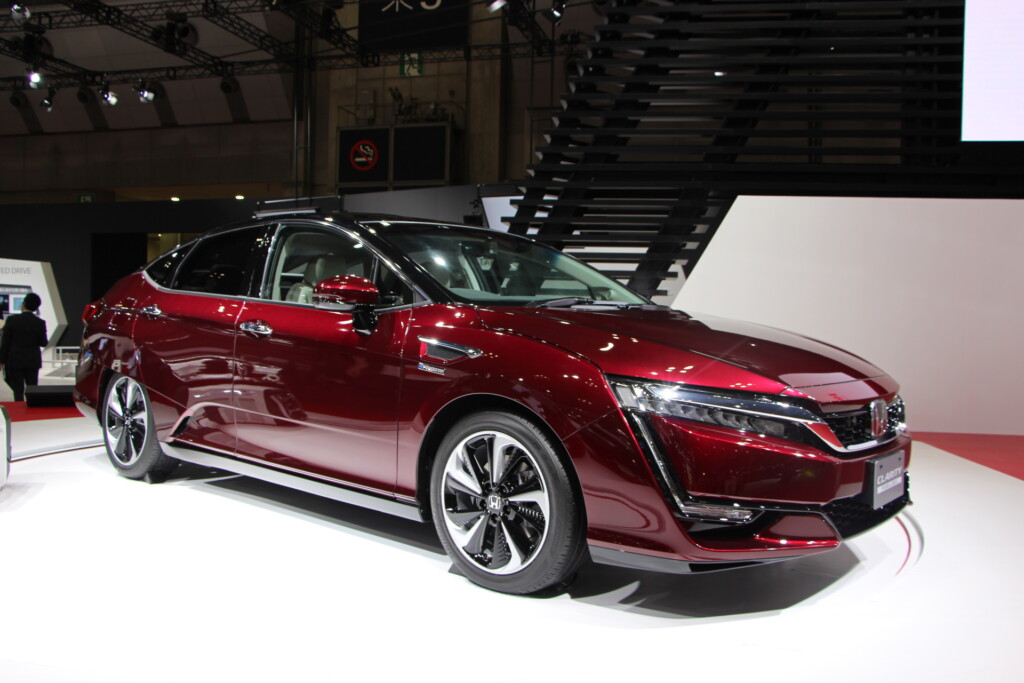 ADVERTISEMENT
Following its world debut at the Tokyo Motor Show last year, Honda has began selling its Clarity Fuel Cell sedan in Japan. This vehicle is the world's first five-passenger sedan powered by a fuel cell powertrain using Honda technologies.
Combined with the improved efficiency of the powertrain and a reduced energy requirement for driving, a 70 MPa high-pressure hydrogen storage tank installed to this vehicle provides a cruising range (for reference) of approximately 750 km, an increase of approximately 30% compared to the previous FCV model. This increase in cruising range significantly improved the practicality of this FCV model as an everyday car which can accommodate all driving needs from everyday use to a long-distance driving trip. The hydrogen tank can be refilled in approximately 3 minutes, which is equivalent to filling up the tank on your petrol-powered vehicle.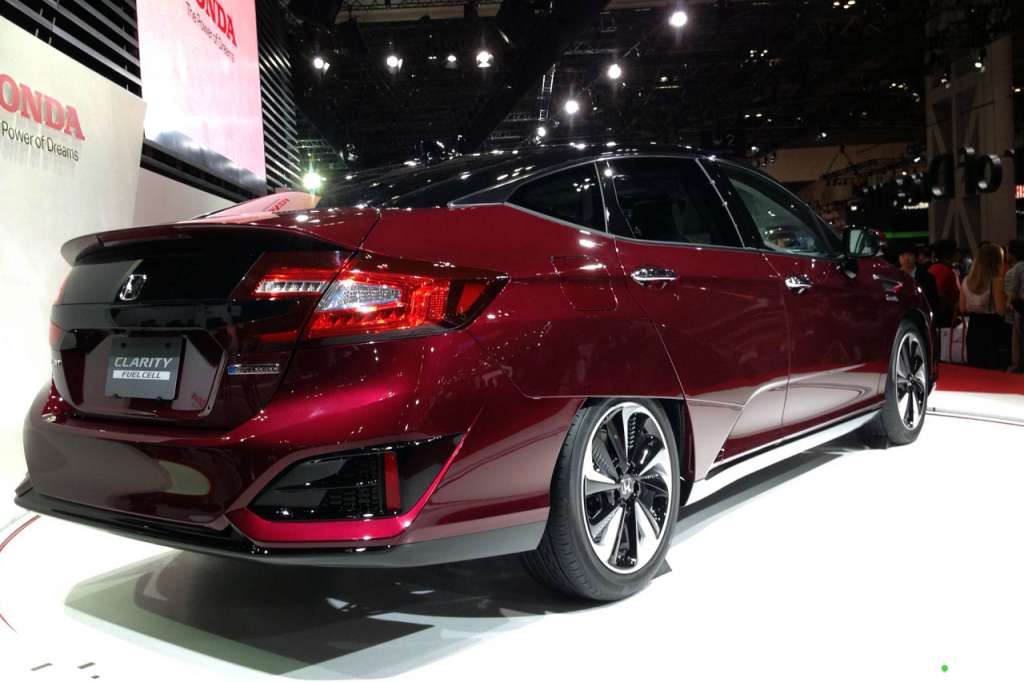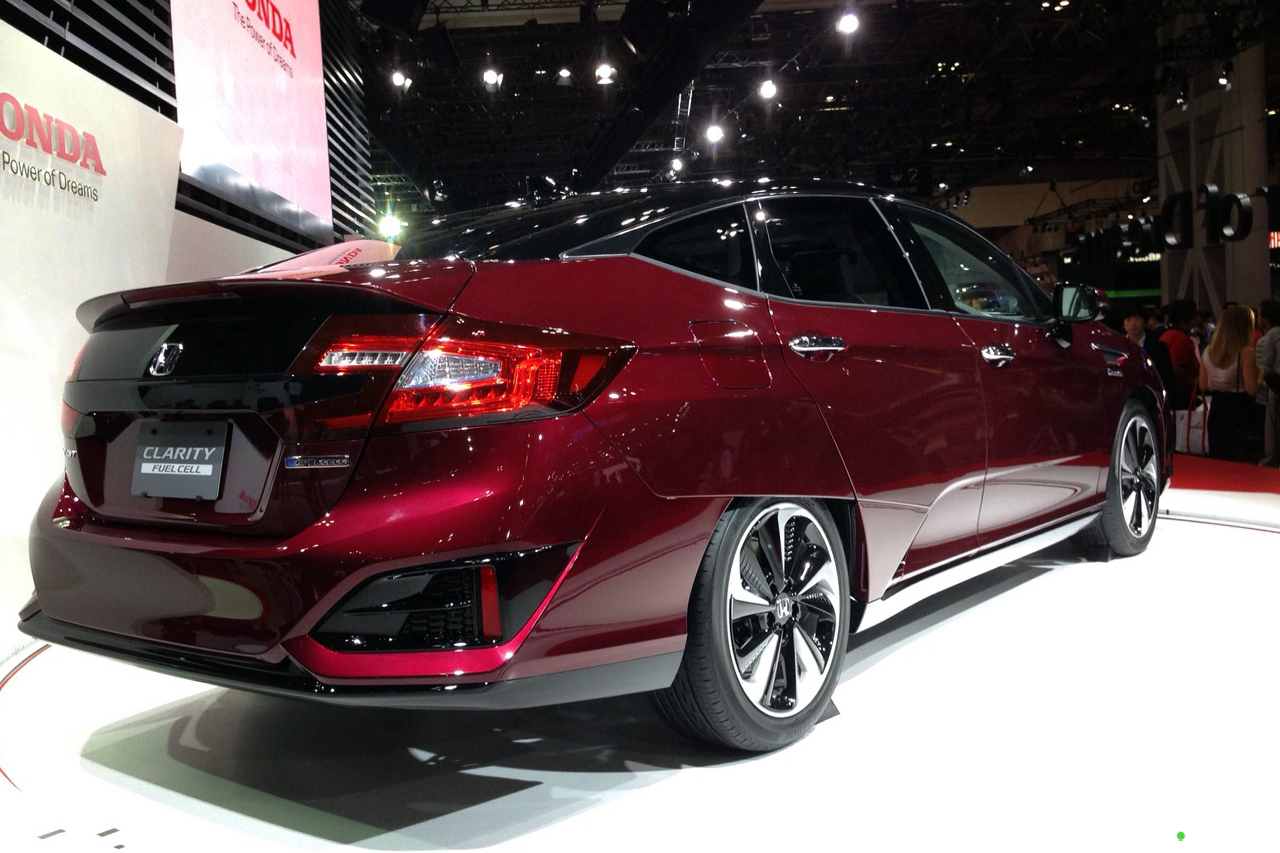 Moreover, as part of its "cutting-edge appeal", the Clarity Fuel Cell features an exterior design which combines dynamism and elegance as well as a quiet yet powerful and smooth driving feel which can be realized only by an electric vehicle equipped with a high-output motor with maximum output of 174hp and 300Nm of torque. In addition, in combination with a portable external power output device, the 'Power Exporter 9000′, which also went on sale in Japan, Clarity Fuel Cell can function as a "power source on wheels" that is capable of supplying approximately seven-days' worth of electricity for an average household.
Honda plans to limit the Clarity production to 200 units in Japan for the first year and will focus on lease sales mainly to local government bodies or businesses Honda has already been working with for the popularization of FCVs. During this period, the company will collect information about the in-market use of the Clarity Fuel Cell as well as the external power output device and gather diverse opinions and requests from customers and other relevant organizations, and then later begin sales to individual customers.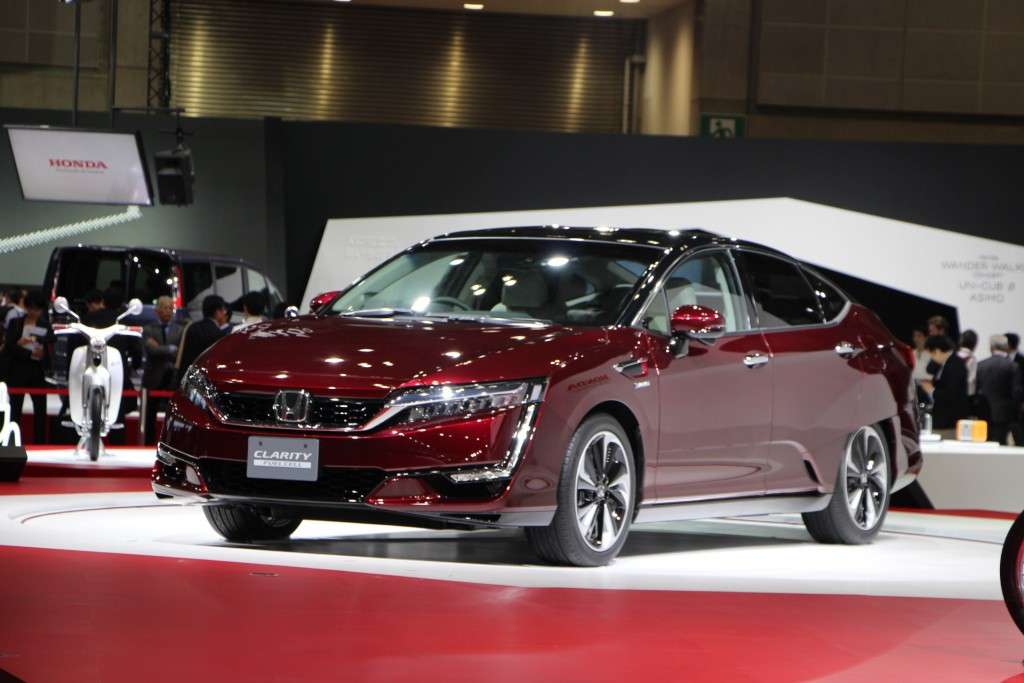 In Japan, the Clarity Fuel Cell comes with manufacturer's suggested retail price of 7,660,000 yen (est RM278,000) and it is available in Premium Brilliant Garnet Metallic, White Orchid Pearl and Crystal Black Pearl.
Besides Japan, Honda will also introduce the Clarity Fuel Cell to Europe and the U.S. before the end of 2016.