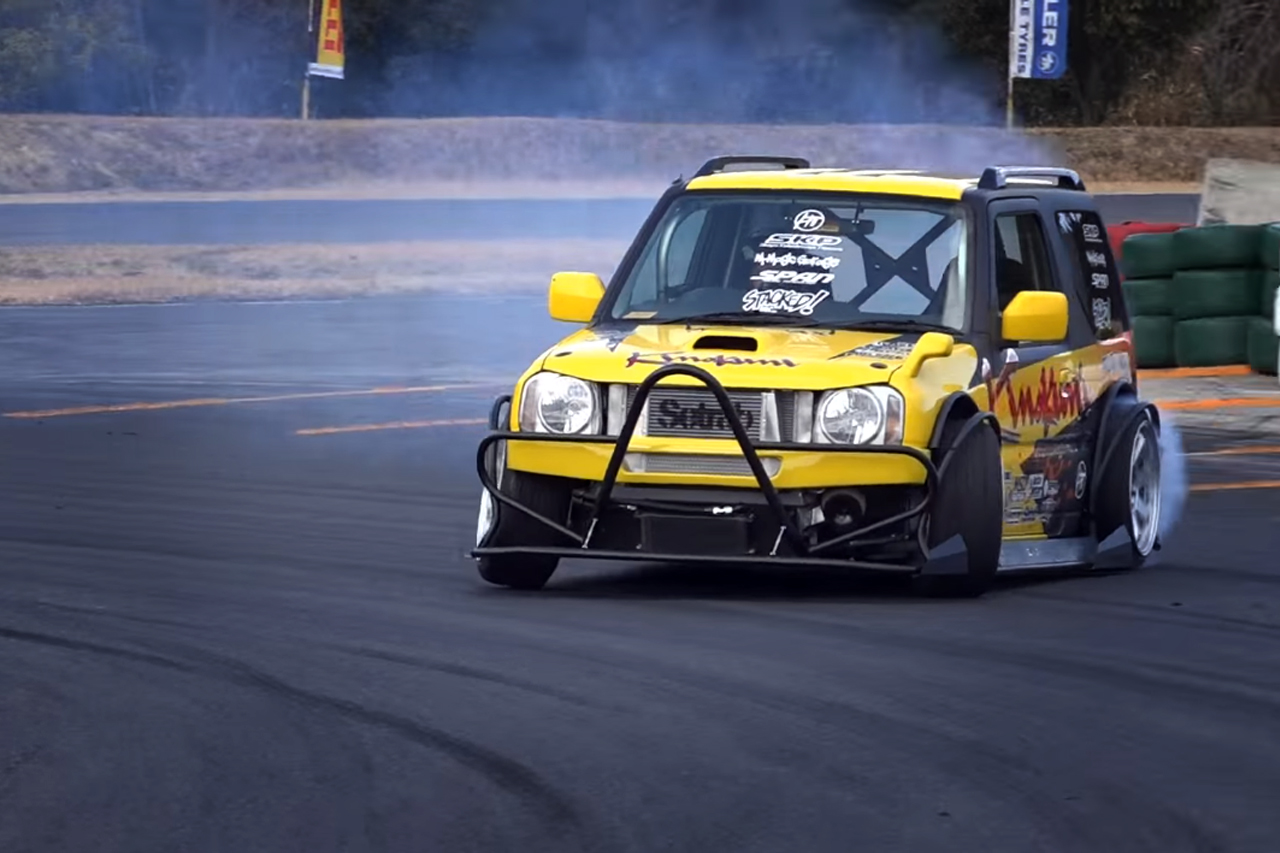 ADVERTISEMENT
Mention drift cars, names like Silvia and Corolla pops up every often, but a Suzuki Jimny drift car? No, some Japanese tuner did just that.
Well, Wakayama-based Kinokuni wanted to build a new demo car to showcase their latest performance bits, and decided that the quirky little Suzuki Jimny suits the bill.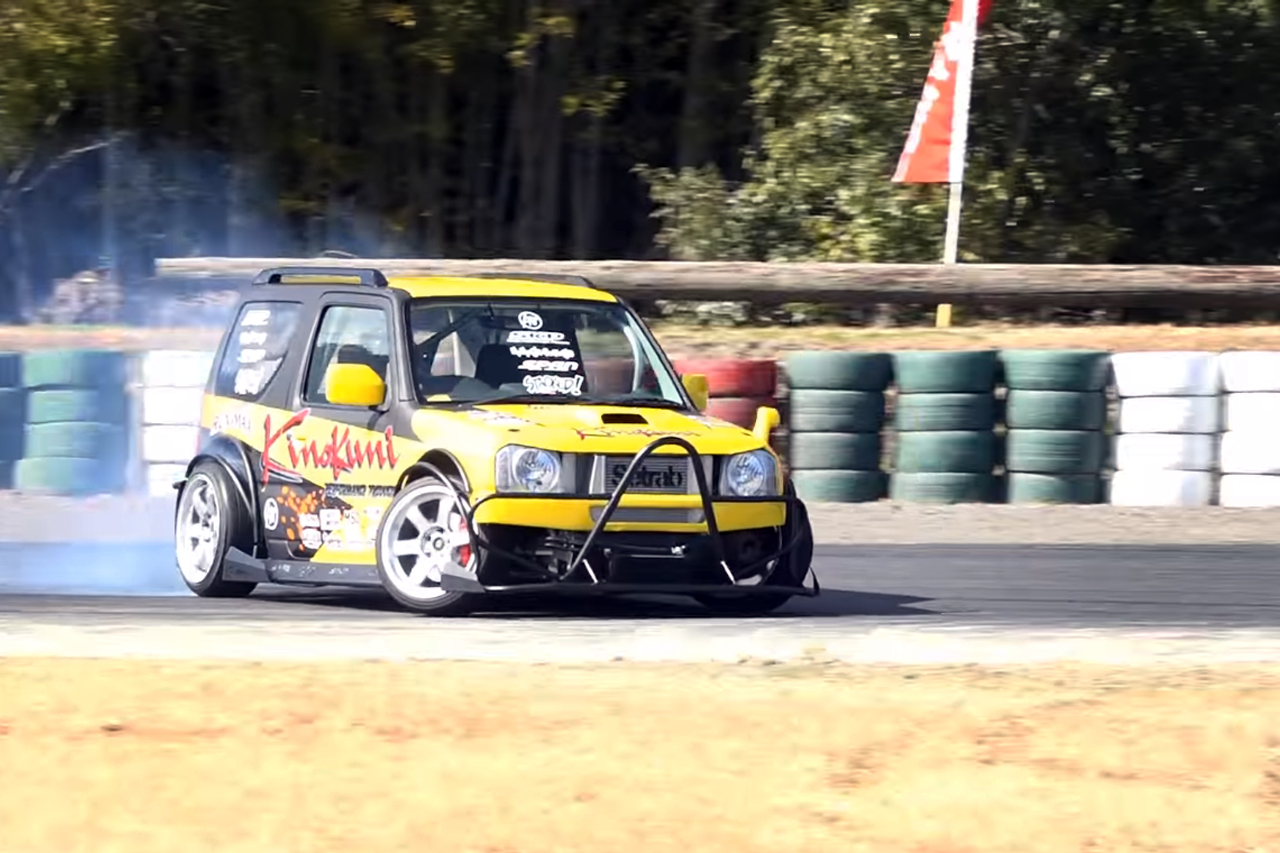 The little Suzuki Jimny drift car only features the body shell of the mini SUV, as under the skin lies a custom tube frame chassis with Nissan Silvia suspension. Kinokuni did not bother with the Suzuki's 1.3-litre engine, instead fitted a Nissan 2.0-litre SR20 engine.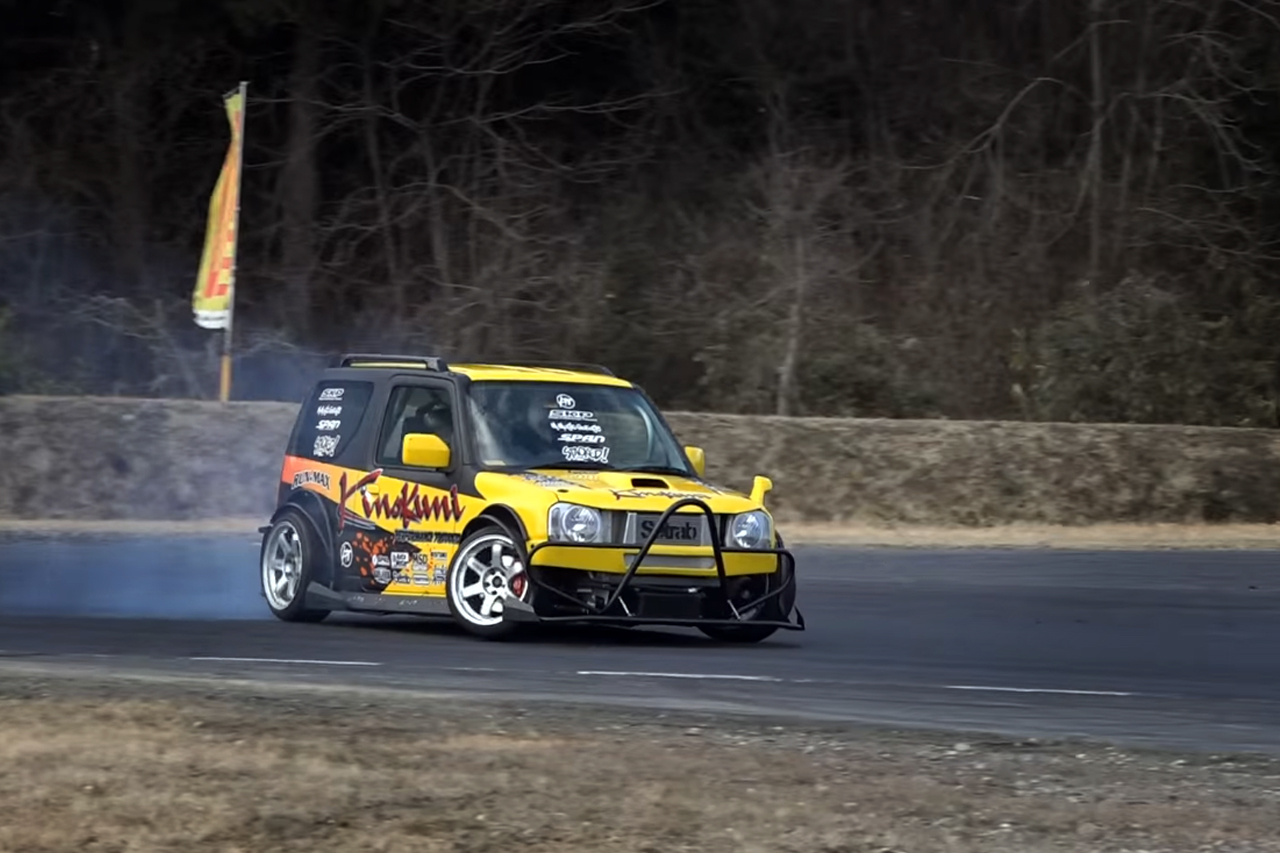 In fact, the video showcases the little Suzuki Jimny's first proper drifting attempt, having only doing some powerslides in front of the shop prior to this.
Find out how the Suzuki Jimny copes by watching the video below!
Via: Noriyaro