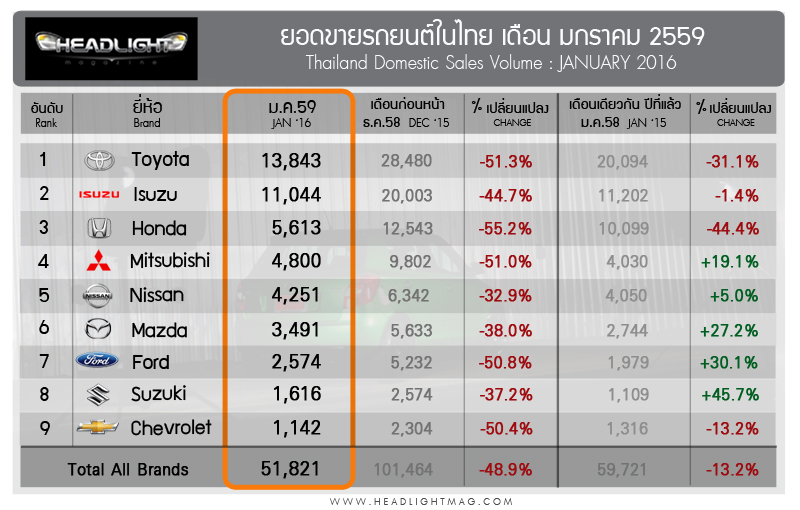 ADVERTISEMENT
Vehicle sales isn't looking too bright for Thailand, as car manufacturers only shifted 51,821 cars in the whole of January 2016, a sharp drop from the 101,464 units sold in December.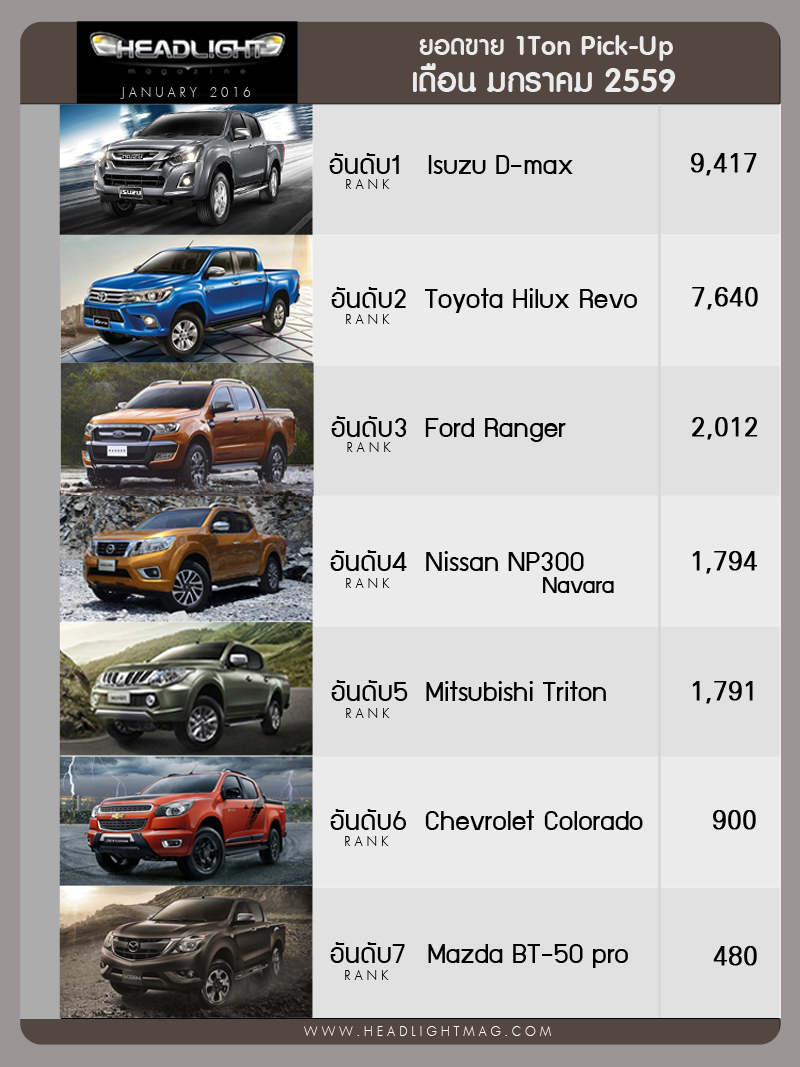 In Thailand, regular sedans and hatchbacks aren't exactly volume sellers. The top-selling models are in fact pick up trucks. Sitting right on top of the sales figure is the Isuzu D-Max, with a total of 9,417 units sold. Coming in at second place with 7,640 units is the newly-launched Toyota Hilux Revo, and third place is occupied by the Ford Ranger. The Mitsubishi Triton and Nissan Navara NP300 are almost a tie, with the former chalking up 1,794 units, versus the latter's 1,791.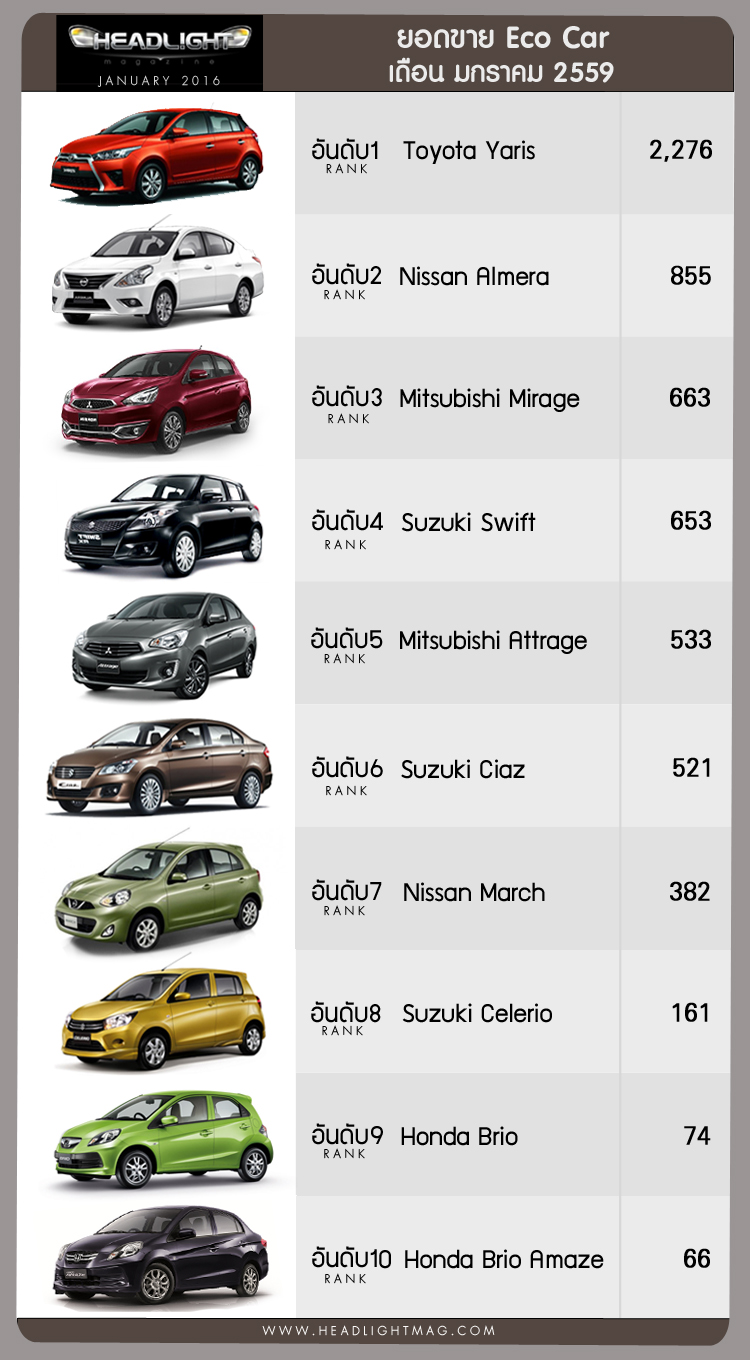 But pick up trucks aside, Toyota has sold the most vehicles in January 2016, with sales recorded at 13,843 units. Despite that, the figure is a 51.3% drop from the month before. Isuzu is at second place, selling a total of 11,044 units. Honda, despite not having a single pick up in the line up, managed to sell 5,613 units, ahead of Mitsubishi's 4,800 units.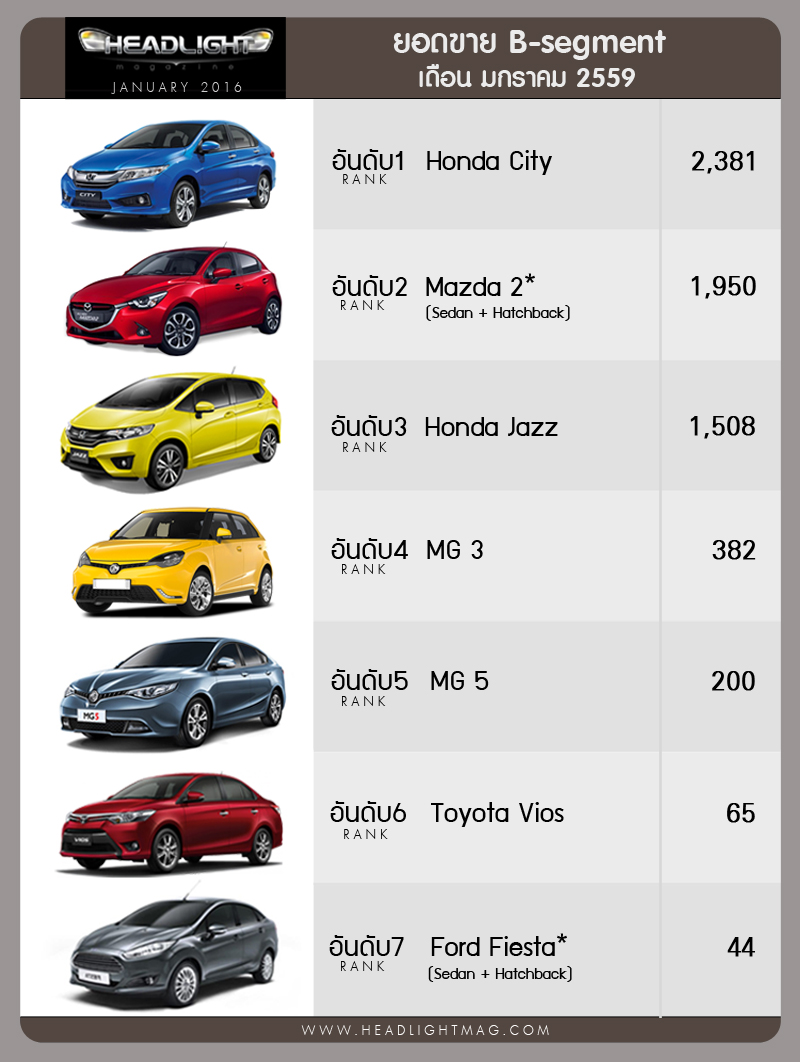 Looking at Thailand's B-segment sales figure, the popular Honda City occupied first spot, with a total of 2,381 units sold. Second place is the Mazda 2 (sedan & hatchback), with 1,950 units sold. MG managed to sell 382 units of the MG 3 and 200 units of the MG5. Toyota has temporarily ceased production of the outgoing Vios, which explains why they've only sold 65 units. A facelifted Vios with an updated powertrain is expected to debut at the 2016 Bangkok Motor Show.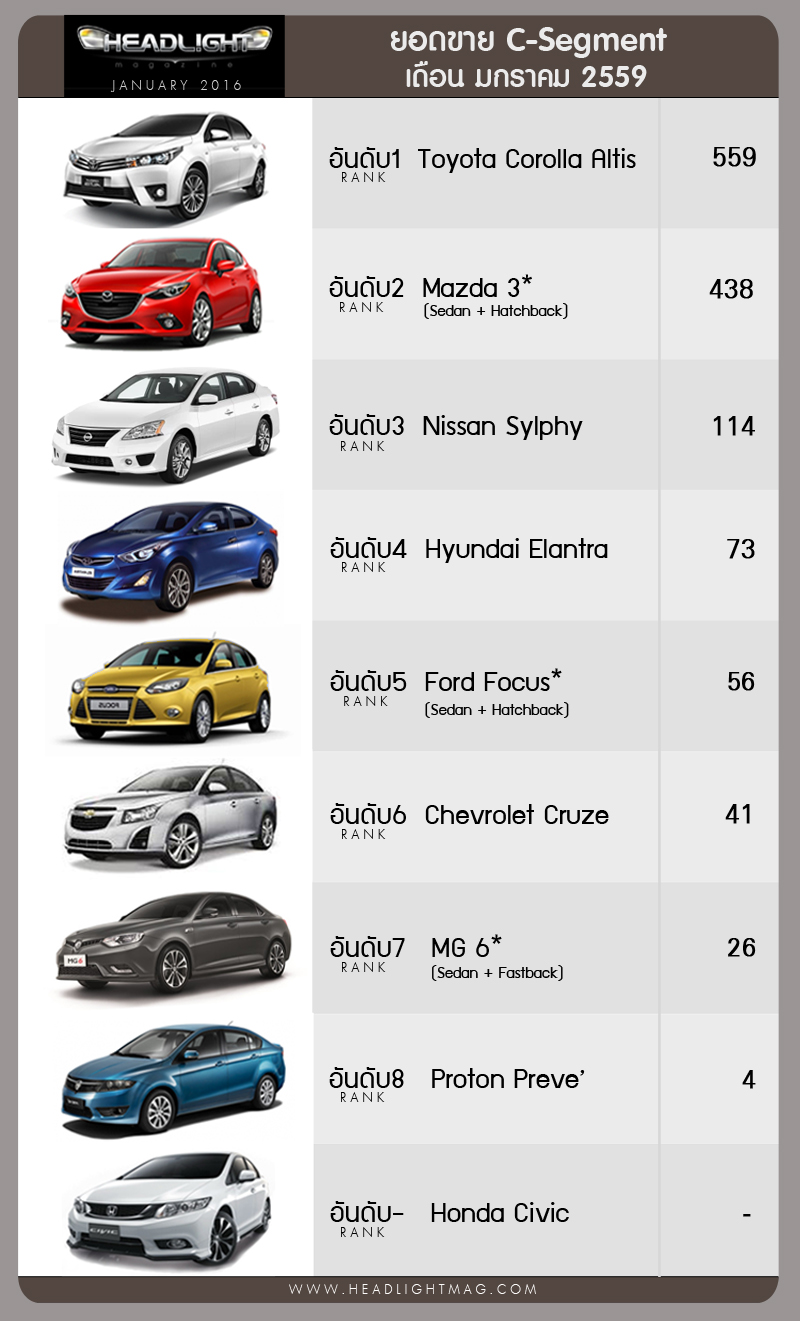 As for the C-segment market, Toyota topped the charts with its popular Corolla Altis, raking in 559 units sold. The Mazda 3 came in at second place, with 438 units sold. Proton only sold four units of the Preve in the whole of January. Honda has also stopped production of the outgoing Civic to prepare the production line for the new Civic X, which is why there were none sold.
Via: Headlightmag