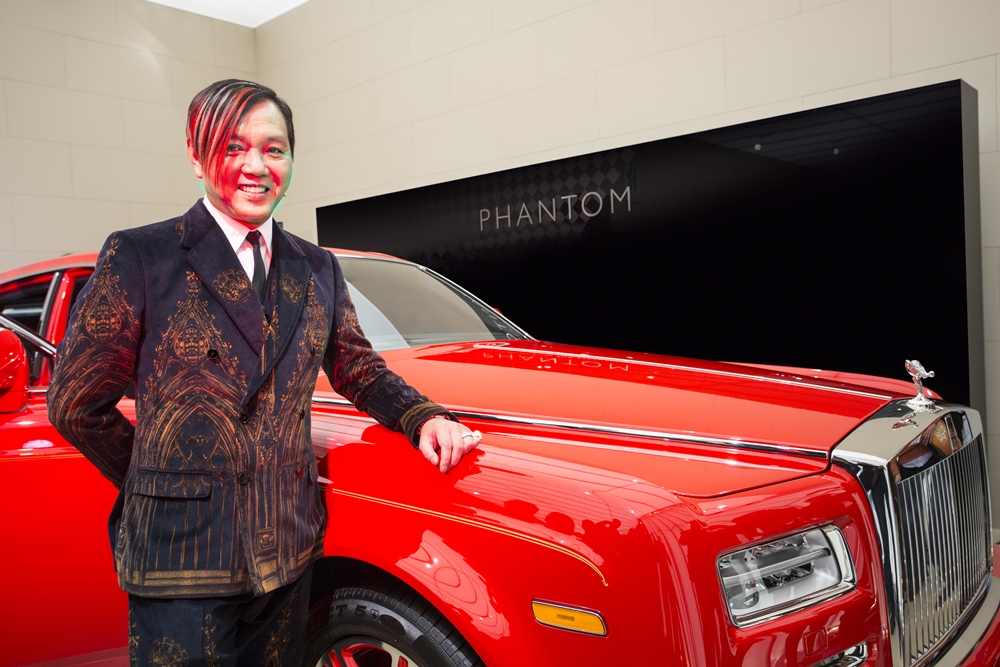 ADVERTISEMENT
Two years ago, Hong Kong tycoon Stephen Hung placed the biggest order for Rolls-Royce cars, by purchasing 30 Bespoke Extended Wheelbase Phantoms for his THE 13 hotel in Macau. These 30 Bespoke Phantoms has finally been handed over to its new owner at the 2016 Geneva Motor Show.
The car was ceremonially handed over to Stephan Hung by Rolls-Royce Motor Cars Chief Executive Officer, Torsten Müller-Ötvös, who commented, "When luxury visionaries like Stephen Hung seek to realise even the boldest of visions, they look to those with the knowledge and skills to deliver the gift of true Bespoke luxury," he continued, "These remarkable examples of contemporary Rolls-Royce design reaffirm our position as the only marque capable of realising deeply personal commissions. Once delivered, these exceptional motor cars will stand with THE 13 hotel as landmark sights in Macau."
THE 13's Rolls-Royce Phantoms features a specially formulated 'Stephen Red' exterior paint. The car's exterior is complemented by a hand-painted twin-coachline in gold that culminates in a specially designed motif. The Bespoke 21-inch wheels are also finished in 'Stephen Red'.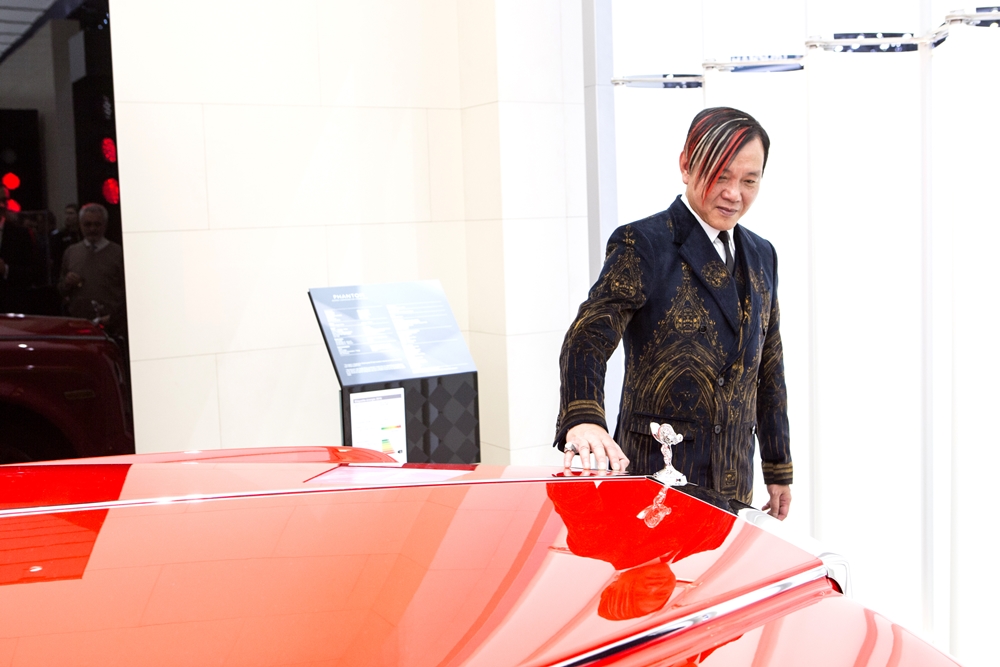 Inside the cabin, a specially developed wood staining technique evokes the 'Stephen Red' colour scheme, whilst hand-applied Gold inlays serve to echo the coachline.
Extraordinary attention to detail informs every Rolls-Royce Bespoke design. This is expressed in a beautiful treatment of the instrument dials and clock with both playing on THE 13's red and gold theme.
Detail touches such as; seat piping in Arctic White and 'RR' logos in gold balance perfectly with the Black main interior leather scheme. There's a chequered pattern integrated to the rear seats, created at the request of Stephen Hung to echo the entrance hall motif of THE 13.
Every possible concession to passenger comfort has been made. For example, a refrigerator housed between the rear seats has been fitted to ensure guests are always able to effortlessly reach for a bottle of water or a cold towel whilst hand-milled up holders serve as the perfect place to hold a glass of Champagne. Specially commissioned door panniers have been added to house a tissue box ensuring every accoutrement is available to guests seeking to refresh after a long flight.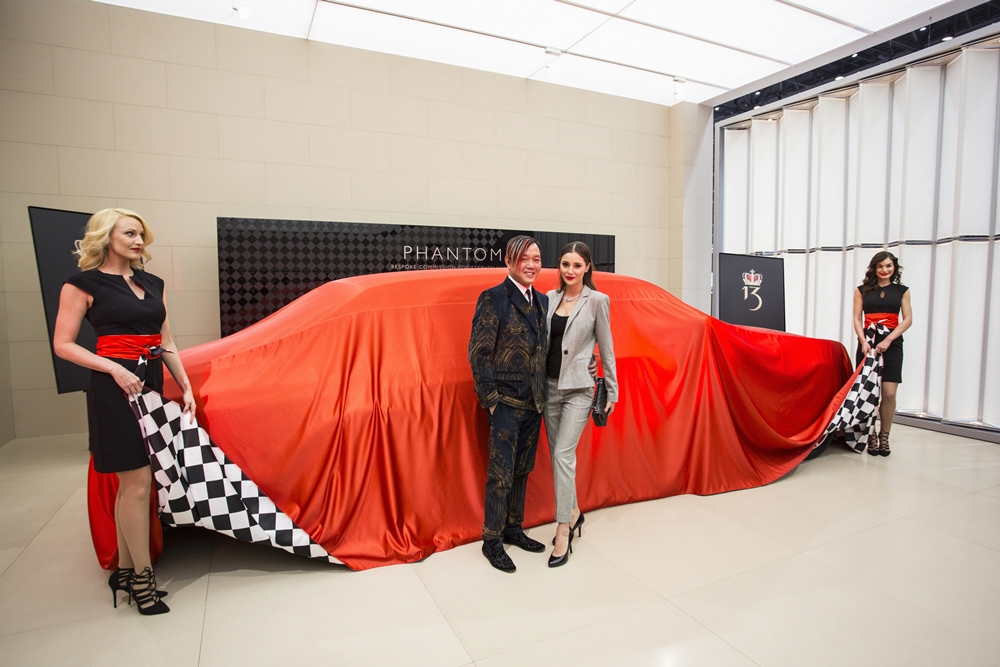 Rear picnic tables presented in 'Stephen Red' and finished with hand-applied Gold inlays discreetly house Phantom's suite of cutting-edge entertainment technology.
The interior scheme is completed with the Starlight Headliner, a 1,360 individually hand-woven fibre-optic lights that serves to bathe occupants in a warm celestial glow.
Mr Hung's commission for 30 Phantom Extended Wheelbase cars, two of which were, at the time of commissioning, was the most expensive motor cars ever built by Rolls-Royce. These two special motor cars feature gold Spirits of Ecstasy's, gold Parthenon Grilles, gold interior accents and diamond encrusted Rolls-Royce badges, which have been crafted at the Home of Rolls-Royce in Goodwood, England. Additionally, the 'Stephen Red' paint on the two special 'Gold' Phantoms is infused with fine particles of pure gold.
All 30 Rolls-Royce Phantoms will all be delivered to THE 13 hotel before it opens in at the end of second quarter of the year.