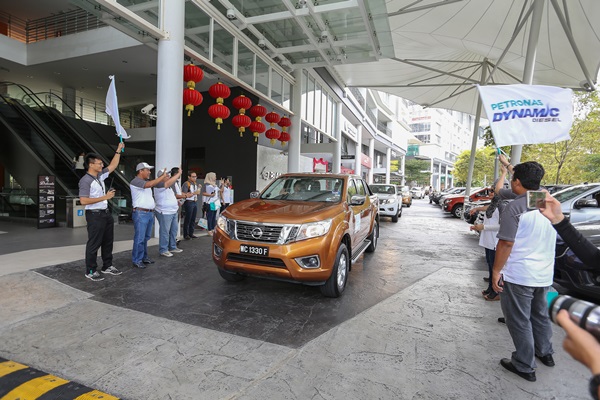 ADVERTISEMENT
Click here to read original text
A couple of weeks ago, a bunch of us motoring journalists were treated to experience the latest diesel currently on sale in our local market via the Dynamic Xperience program, courtesy of Petronas Malaysia.
It involved a journey that covered 450km from Damansara Jaya to Tanjung Jara, Terengganu and back. We were given the Nissan Navara, V-spec pick-up truck as our mode of transportation and the journey consisted of highway and some off-road before reaching the Jerangkang waterfall located at Maran, Pahang.
The Dynamic Diesel is the latest diesel developed by Petronas. It is currently on sale at all Petronas stations nationwide since the end of last year with a Euro 2M grade.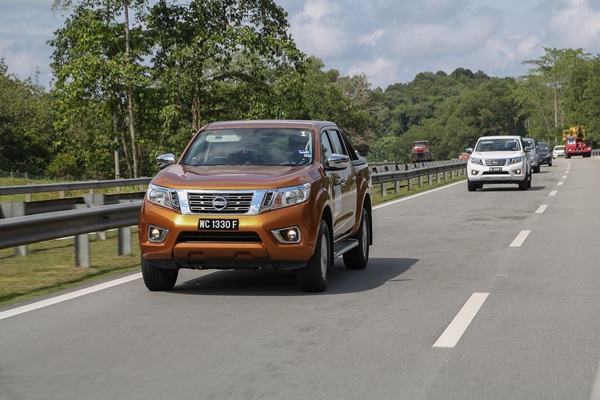 The development of Dynamic Diesel was done a couple of years ago. It is claimed that this diesel can save up to one or two percent in terms of fuel economy compared to regular diesel.
"The main focus of this Dynamic Diesel is savings. At the same time, it can also clean your engine by blocking the growth deposit from fuel injection system"
"In addition to conserving engine performance and efficiency, Petronas Dynamic Diesel also offers better combustion process. Therefore it can reduce engine friction, and makes it easier to start," said Fuel Engineer Petronas, Mohamad Hafiz Abd Aziz.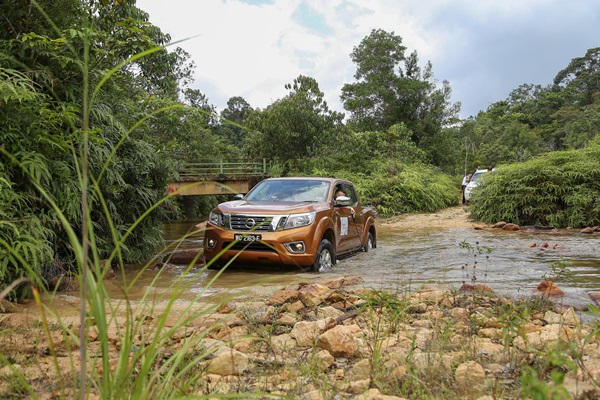 Petronas Dynamic Diesel is said to record the best power restoration when compared to other diesel engines, based on tests conducted at the dynamometer laboratories in Europe. The tests have been performed using a direct injection engine with modern common-rail.
Perhaps many of you are now wondering about the real capabilities of Petronas Dynamic Diesel? This same diesel has been supplied to five units of 'Iveco Petronas De Rooy Powerstar' trucks to compete in the most difficult and tough race in the world, the Dakar Rally.
As the official partner of Iveco and De Rooy, Petronas had the chance to experiment on the performance of these Powerstar trucks and to improve on the Dynamic Diesel technology, which at the same time can be used by its consumers on a daily basis.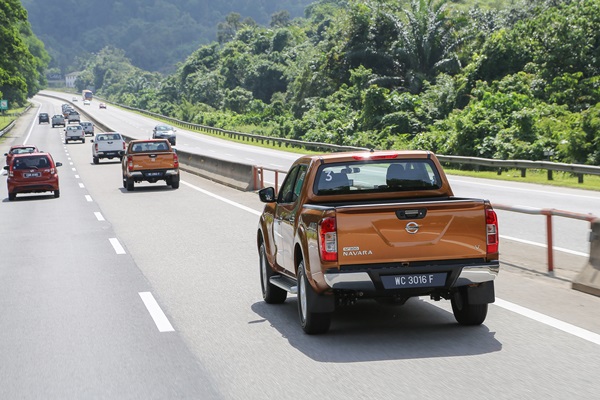 Sometime this year, Petronas also plans launch its new Euro 5 Diesel to our local market, while the possibility of introducing RON100 in Malaysia will be based on customers' demand.
By Syukran Zainuddin (Mekanika)