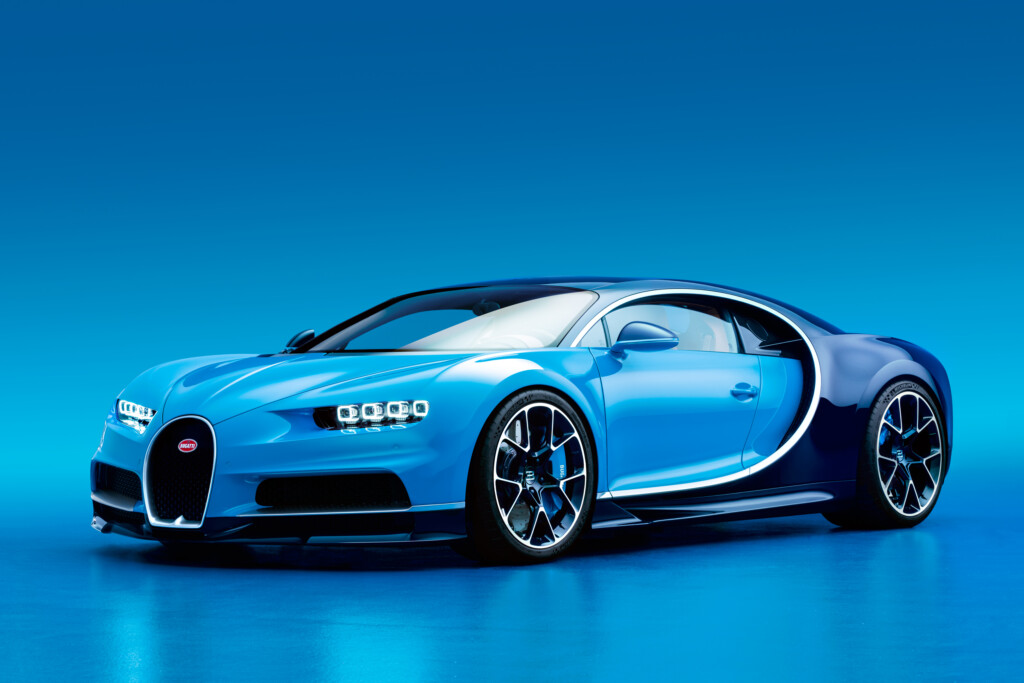 ADVERTISEMENT
One of the biggest highlights at the on-going 2016 Geneva Motor Show is the world premiere of the Bugatti Chiron, the most powerful, fastest, most luxurious and most exclusive production super sports car to date.
The Chiron is the latest generation of the ultimate super sports car and is built completely brand new. Bugatti has taken the unique features of a modern Bugatti to a new level and developed a high-performance machine that has become significantly better in every respect.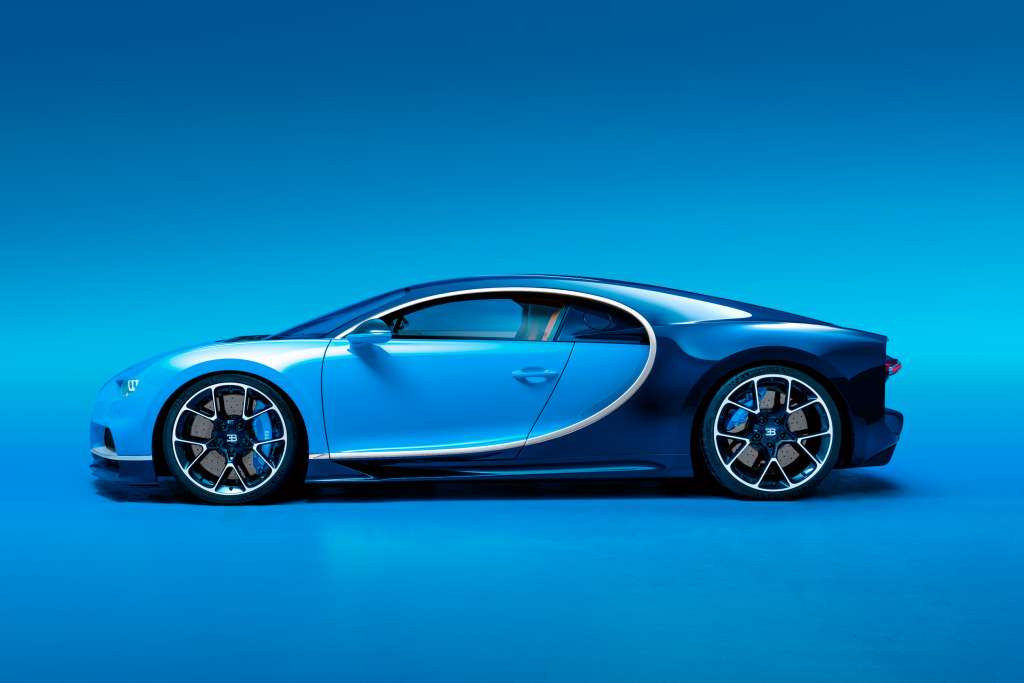 The Bugatti Chiron is the world's first super sports car to bring total output of 1,500hp onto the road with a torque of 1,600 Nm at 2,000 to 6,000 rpm.
This is the result of the legendary and unique 8.0-litre W16 engine, mated to a 7-speed dual-clutch transmission. In combination with the four new, larger turbochargers that are controlled by the Bugatti two-stage turbocharging and a large number of other technical refinements and innovations, maximum performance is available constantly and can be easily controlled at all speeds. In its Top Speed mode, the car reaches the maximum speed of 420 km/h, limited for road use.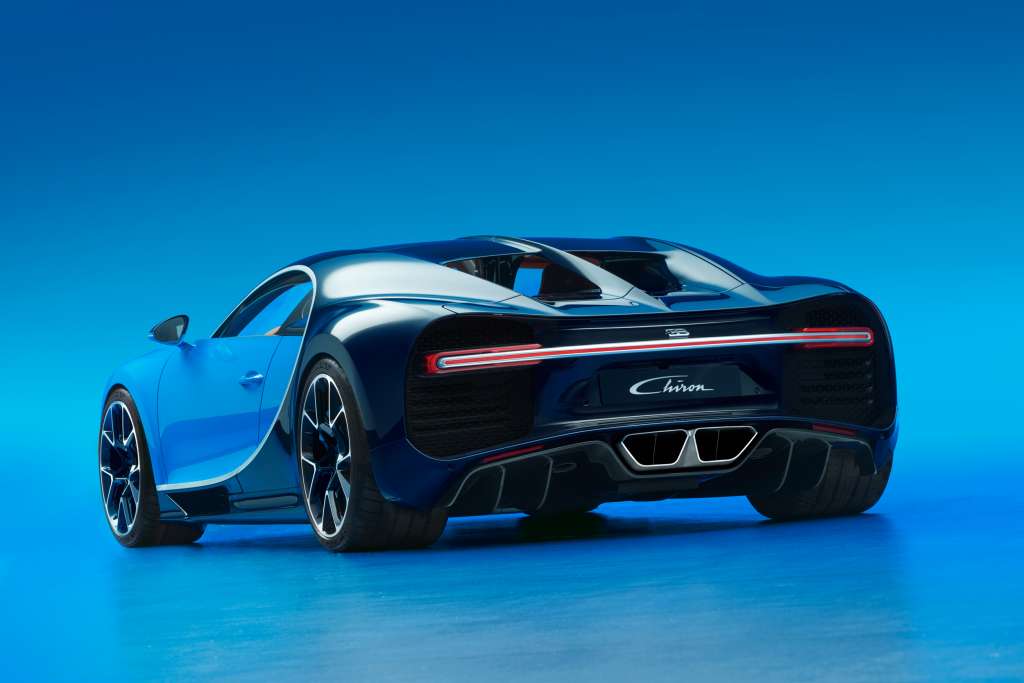 The adaptive chassis of the Bugatti Chiron has five different driving programs: Lift, EB "Auto", Autobahn, Handling and Top Speed.
The "Lift" mode is used if the vehicle is to be loaded on a trailer or driven over speed bumps and entries. When a speed of 50kmh is reached, the vehicle automatically switches to the base EB "Auto" mode for comfortable and agile driving. In this mode, the chassis height and shock absorbers are automatically controlled as a function of speed and road conditions.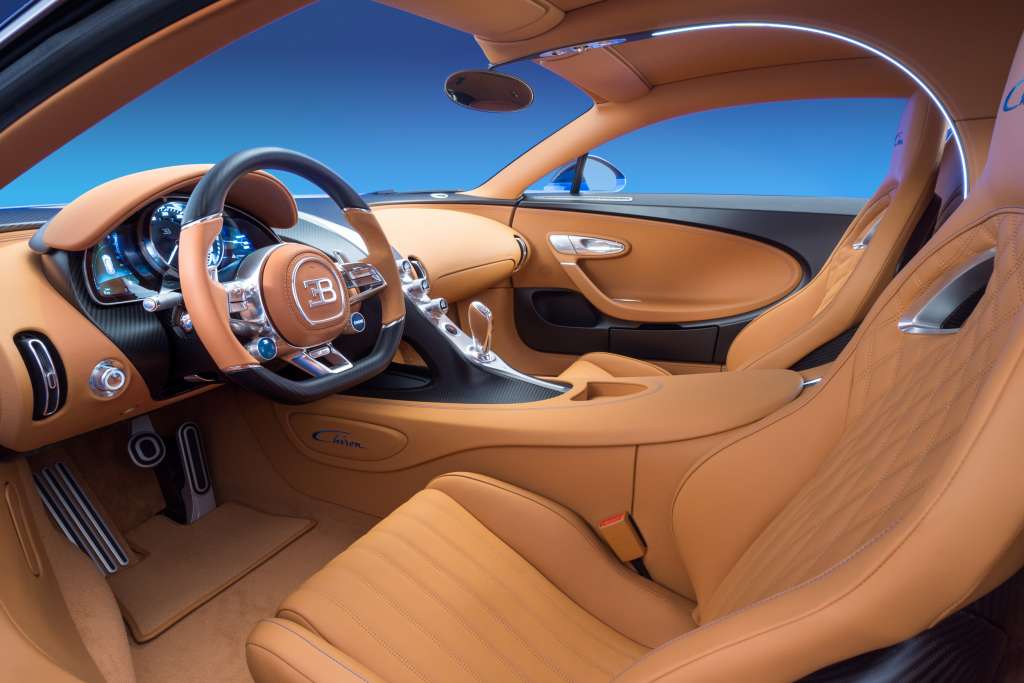 If the Chiron is driven faster than 180 km/h, the "Autobahn" mode is automatically activated. In this case, the shock absorber settings are automatically adjusted for comfortable, stable handling at higher speeds on highways. In the "Handling" mode, all systems are set for maximum agility and performance. This mode is recommended for driving on race circuits. The modes Lift, EB "Auto", Autobahn and Handling can be activated individually using a rotary switch on the steering wheel. The maximum speed in the "'Auto", "Autobahn" and "Handling" modes is 380 km/h.
To reach higher speeds, the driver can activate the "Top Speed" mode, which allows speeds of up to 420 km/h and can only be activated by a second, separate ignition key.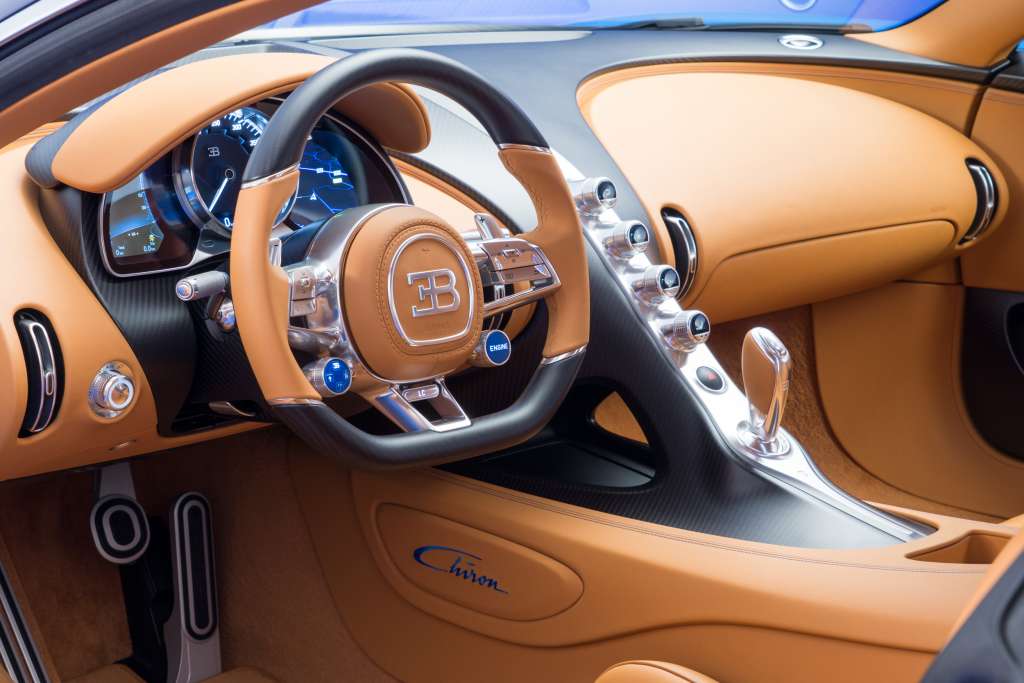 The Chiron will be built at the company's headquarters in Molsheim with a limited numbers of only 500 production units. Bugatti says the basic price is €2.4 million net and currently, advance orders have been received for one third of the total production run. The first vehicle is due to be delivered to a customer in third-quarter this year.