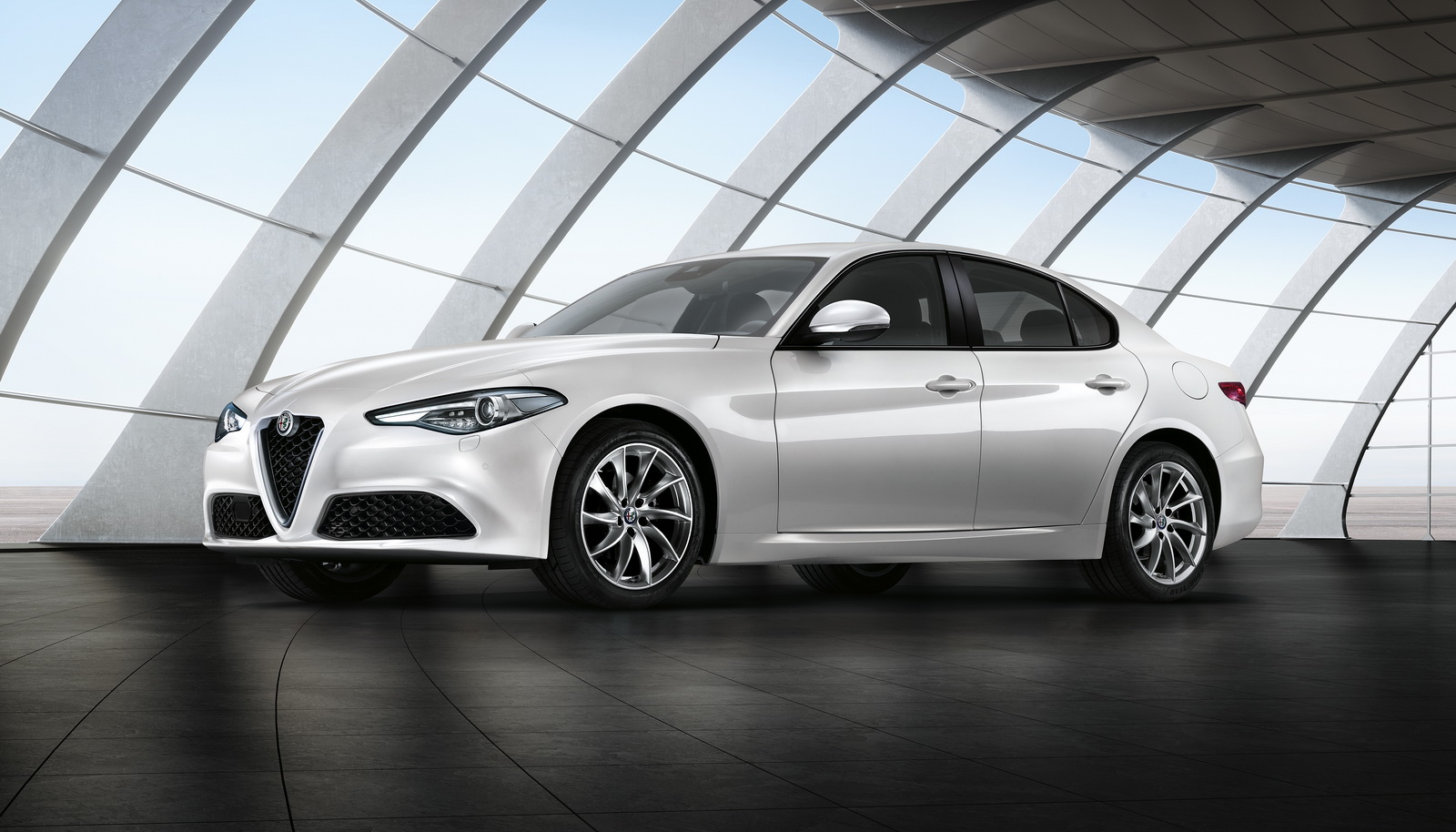 ADVERTISEMENT
While every one lusts for the Alfa Romeo Giulia in its range-topping Quadrifoglio Verde trim, let us not forget that its the lesser models that makes up the sales figures.
The entry-level variant of the Alfa Romeo Giulia will utilize a 2.0-litre turbocharged engine, which will be available in a number of power outputs, ranging from 180 hp, to 250 hp and 330 hp. Alfa Romeo will also offer a diesel variant of the Giulia, which uses a 2.2-litre diesel engine, with outputs ranging from 135 hp, 180 hp and 210 hp.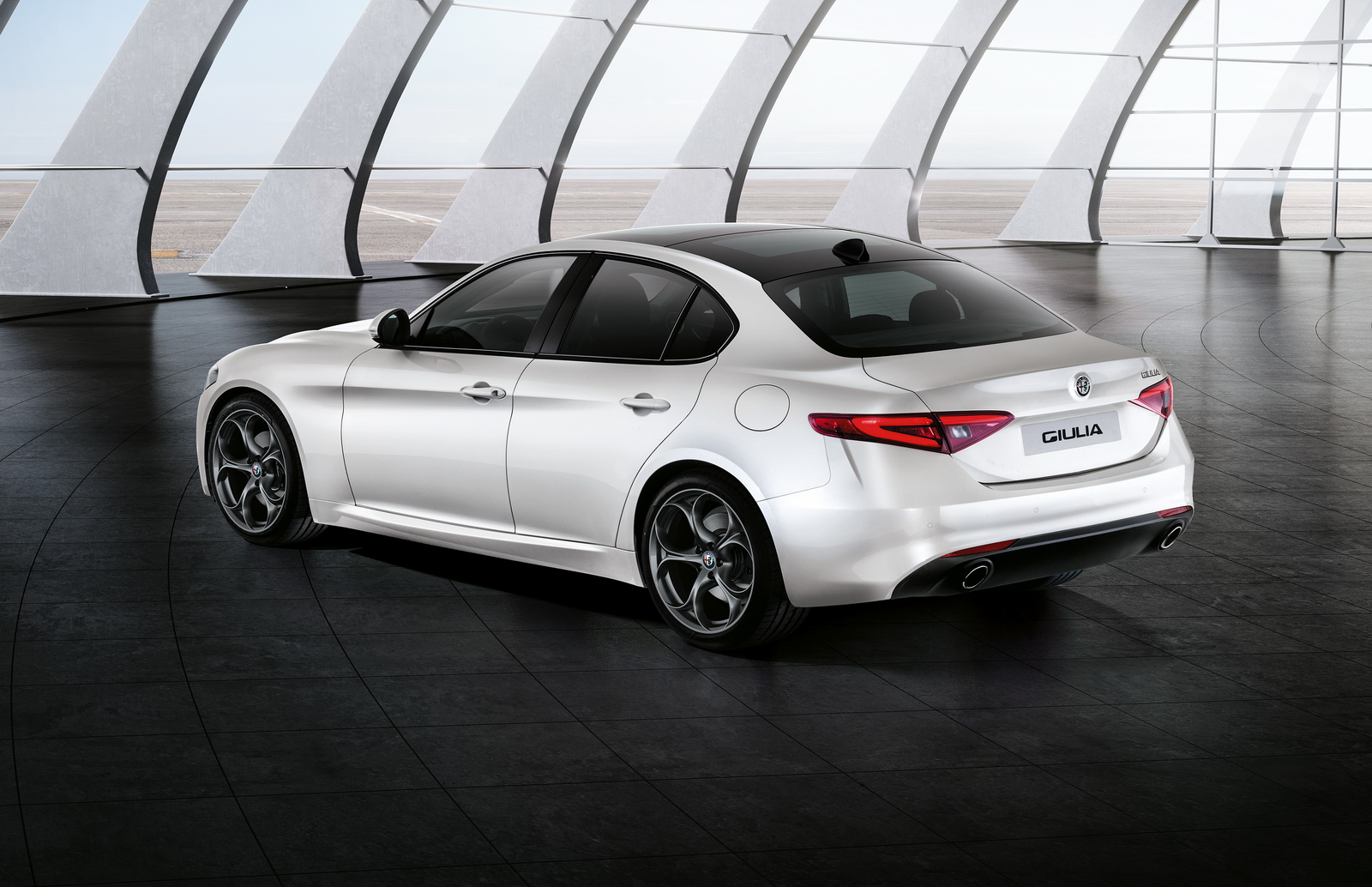 In terms of styling, the regular Giulia is noticeably laid back, opting for a more conventional front bumper design, dropping the side air vents of the QV variant, hood vents as well as side skirts. Moving to the rear end of the Giulia, the base model also drops the small deck lid spoiler and quad exhaust, only a twin-tip muffler available. The large rear diffuser also makes way for a simpler rear bumper design.
The base model Giulia also loses out on the signature 19-inch Alfa Romeo Technico five-spoke alloys, utilizing regular turbine-shaped ones instead. Customers can also choose a multi-spoke design, if they wish to.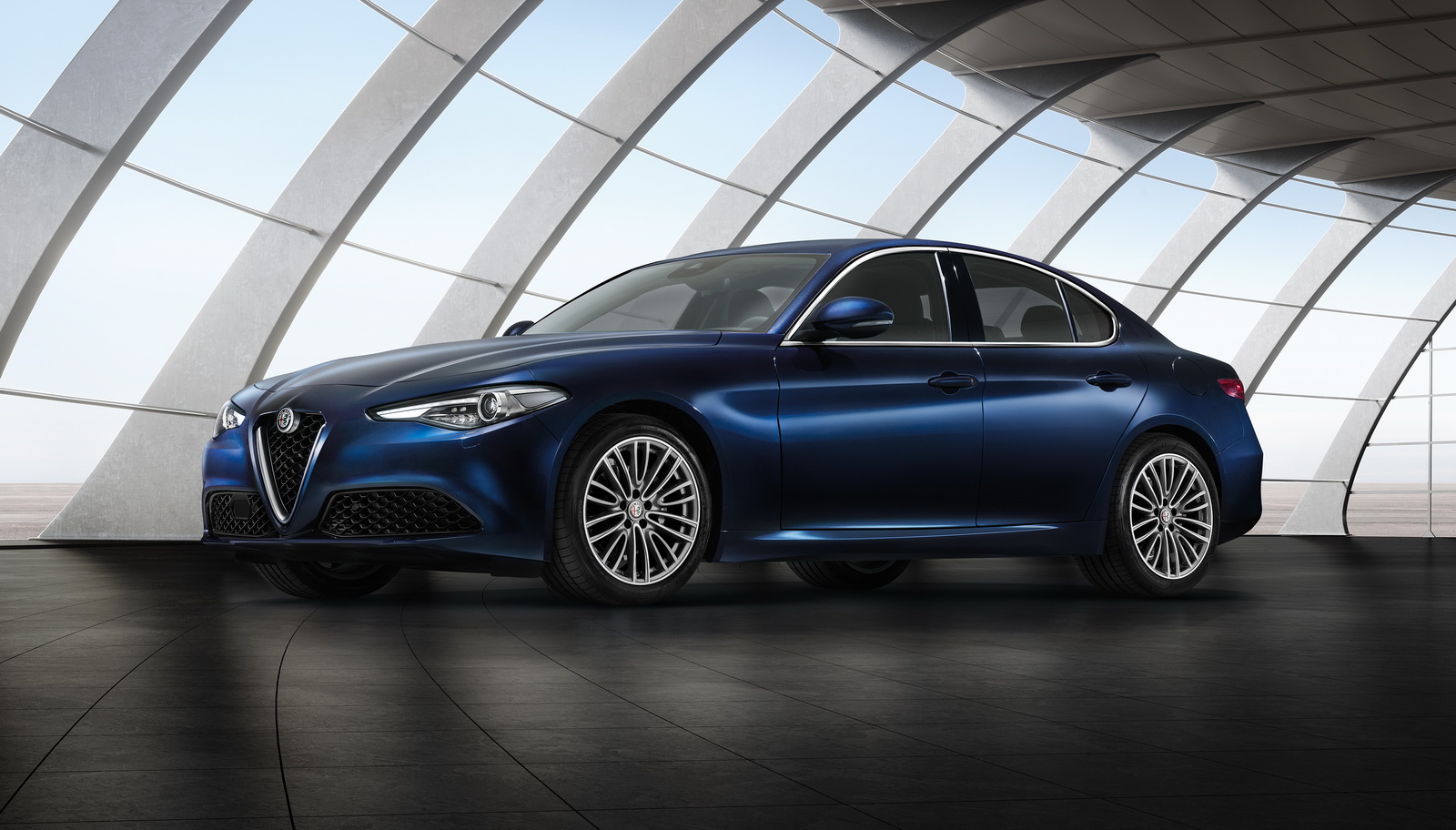 After much delay, the boss of Fiat Chrysler Automobiles (FCA) Sergio Marchionne said that Alfa Romeo will begin production of the Giulia on 15 March.
Photo credit: Carscoops