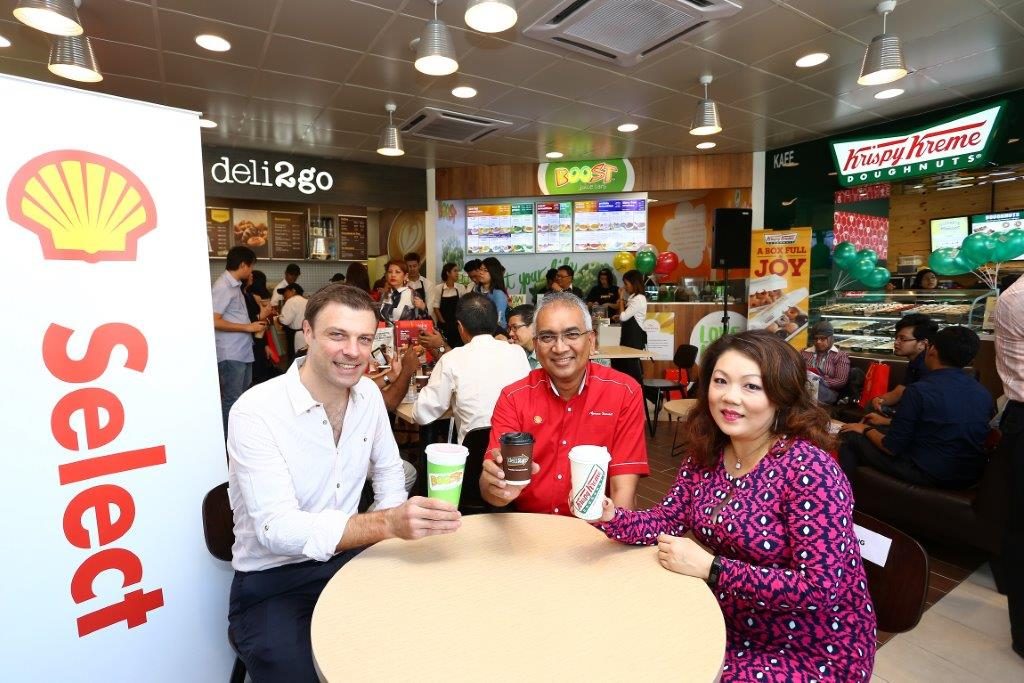 Shell Malaysia recently unveiled a brand new retail concept at its Shell Select stores, which is designed to be a food oasis for motorists, as well as announced its plans to upgrade over 100 Shell Select stores to a premium store format in 2016.
ADVERTISEMENT
Exclusively available at top-of-the-range Shell stations, this new retail concept aims to provide customers even more varied food options in a clean, vibrant and friendly atmosphere. The launch of the first model of this retail concept brings together popular snack and beverage franchises like Krispy Kreme and Boost Juice to SH Shell Damansara Jaya, complementing the freshly baked pastries and coffee on-the-go already available from deli2go.
This new upgrade to the Shell Select is in line with a market study commissioned by Shell earlier last year, which showed that at least 90% of consumers have expressed the importance of having a place to sit and relax in a store. Additionally, the study also revealed that 4 out of 5 people were more likely to have a positive in-store experience when a store was clean and well looked-after, as well as bright and welcoming.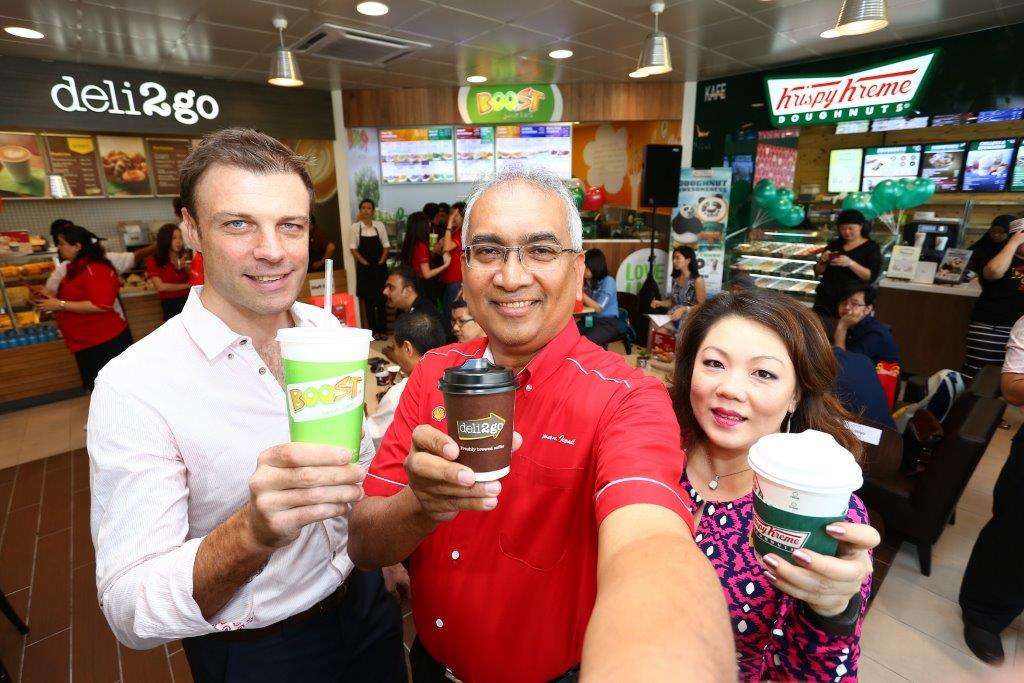 "Based on our research, we discovered that at least 76% of a brand favor is due to the retail experience customers have on-site.Taking into account these findings and understanding the needs of our customers, we have launched the new retail concept for Shell Select at our flagship stations to give motorists a more pleasant experience on-site, as well as choice and value," said Datuk Azman Ismail, Managing Director, Shell Malaysia Trading Sdn. Bhd. and Shell Timur Sdn. Bhd.
Although SH Shell Damansara Jaya is the first station of its kind to receive this new upgrade, Shell intends to roll out the new retail concept to 30 more stations over the year. Each Shell Select will be individually customised with different food offerings to meet the needs of consumers, as Shell partners with a diverse range of local and international food & beverage retailers to bring together popular franchises that will complement its deli2go offerings.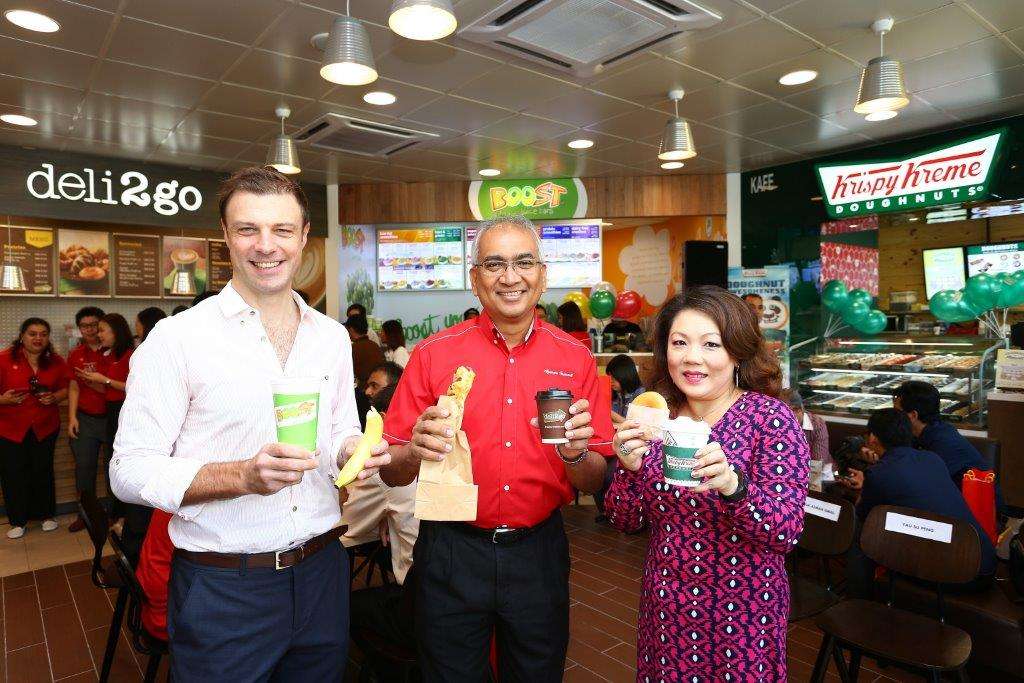 Besides the 30 Shell Select stores that will feature the new retail concept, the retailer has also announced its plans to refurbish an additional 100 existing Shell Select stores to a new shop format. Boasting a modern revamped look, these enhanced Shell Select stores will feature improved facilitiessuch as seating lounges, complimentary Wi-Fi and charge stations, which complement other features including upgraded restrooms and suraus (prayer rooms) available at top-of-the-range Shell stations.
In commemoration of the launch, customers will be able to enjoy a host of special deals at SH Shell Damansara Jaya from now until 29 February 2016. For donut lovers, there is a "Buy 1, Free 1" offer at Krispy Kreme, while Boost Juice is also offering a special deal for customers to enjoy a second beverage at half price.
Customers can also buy two seasonal pastries including the butter gipfel, chicken sausage doughnut, and honey barbecue sausage roll from deli2go at only RM6.90. For a limited time only, hot or iced freshly brewed latte from deli2go is also available at RM3.90. There is also a free fuel voucher for every lubricants purchase from Shell Select.
For more information, visit www.shell.com.my.