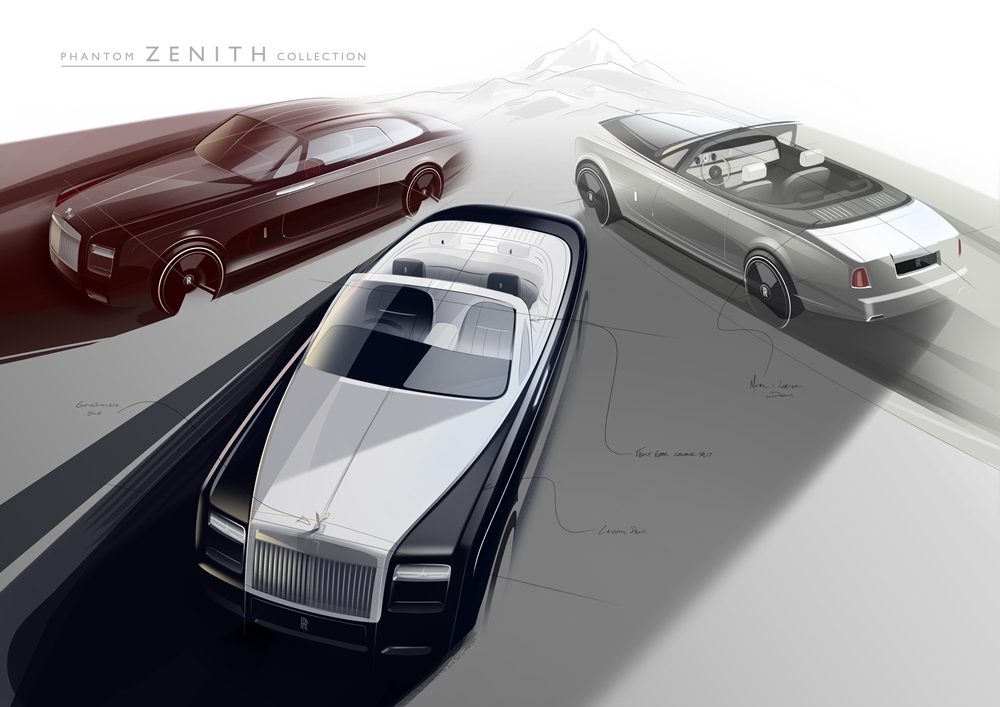 ADVERTISEMENT
Rolls-Royce has announced that the current Phantom will enter the last stages of life in 2016. This announcement follows the recent news that Rolls-Royce Motor Cars has begun testing its all-new aluminium architecture, which will underpin every future Rolls-Royce arriving in-market from early 2018.
Rolls-Royce says that the current seventh generation Phantom Coupé and Drophead Coupé models will end its production in November this year with a special collection of only 50 Coupé's and Drophead Coupés, called Phantom Zenith, which will be built to celebrate the end of production of these cars. These limited edition cars will be the last ever Phantom Coupé and Drophead Coupé models available to commission from Rolls-Royce.
Torsten Müller-Ötvös, said, "I am proud and excited to announce that a new Phantom is on the way – a contemporary and beautiful Phantom enhanced with cutting-edge technologies and design innovations. Any new Phantom is an historic and important moment in automotive history and we are working hard on perfecting the Phantom VIII."
"As the name promises, Zenith will be the pinnacle; the best of its kind; the highest standard achievable by which everything else is judged," comments Director of Design, Giles Taylor. "Zenith will be the sum of all the best features of Phantom Coupé and Drophead Coupé, with a few surprises added. We expect huge demand for these 50 fine motor cars as we shall not look upon their like again," he added.
Phantom Zenith will feature a Tailgate Hosting Area; laser etched armrests depicting the original launch locations of 100EX in Villa D'Este and 101EX in Geneva; Bespoke instrument dials and a special treatment of the iconic Spirit of Ecstasy figurine. Each customer will also receive a 'money cannot buy' portable memento of his or her purchase, whilst the cars will be offered to clients in a palate of memorable colour combinations from Rolls-Royce's history.