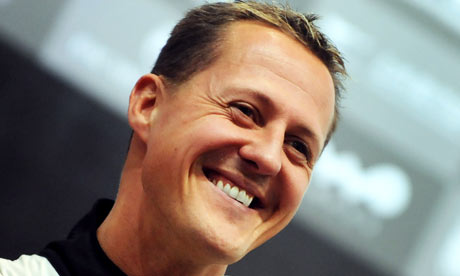 ADVERTISEMENT
It has been more than two years since Michael Schumacher gotten into a skiing accident that left him with serious head injuries.
Former Ferrari president Luca di Montezemolo said that he unfortunately have no good news while on stage during the Quattroruote Day, where Montezemolo was awarded Premio Gianni Mazzocchi award in respect of the newspaper's founder.
"Michael was a great driver, and we experienced a long time together in both our personal and professional lives. But life is really strange. He was the most successful driver of Ferrari and in his career he had only one accident, in 1999. But unfortunately a fall in a ski accident has had serious consequences," he added.
Michael Schumacher's family has kept details about his condition a secret, though they have said that Michael will be facing a very long recovery.
Reports of Michael Schumacher being able to walk again has been denied by his manager Sabine Kehm.
Via: Autoblog