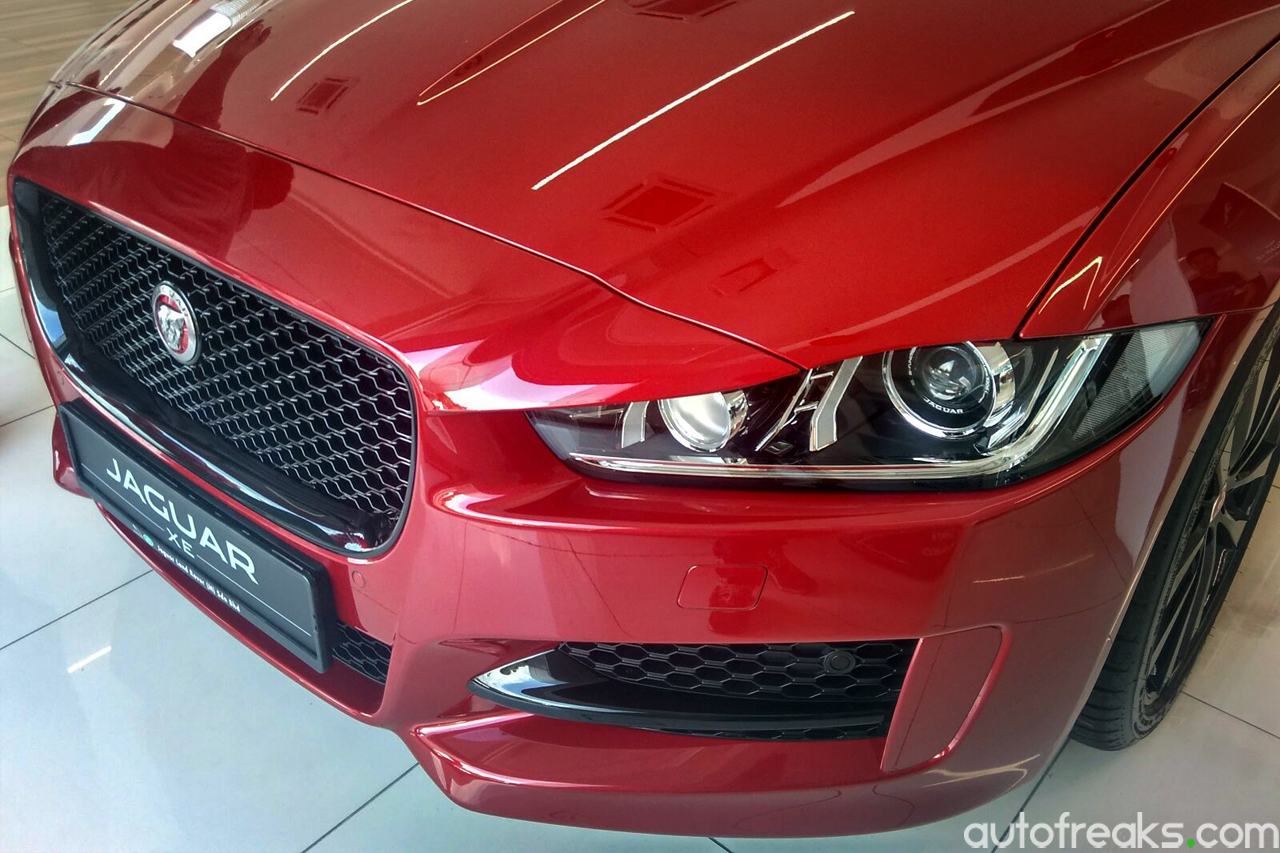 ADVERTISEMENT
Jaguar has not been producing any compact executive sedans since the X-type ceased production 7 years ago. The newly launched Jaguar XE will see the British company going against the much-established BMW 3-Series and Mercedes-Benz C-class.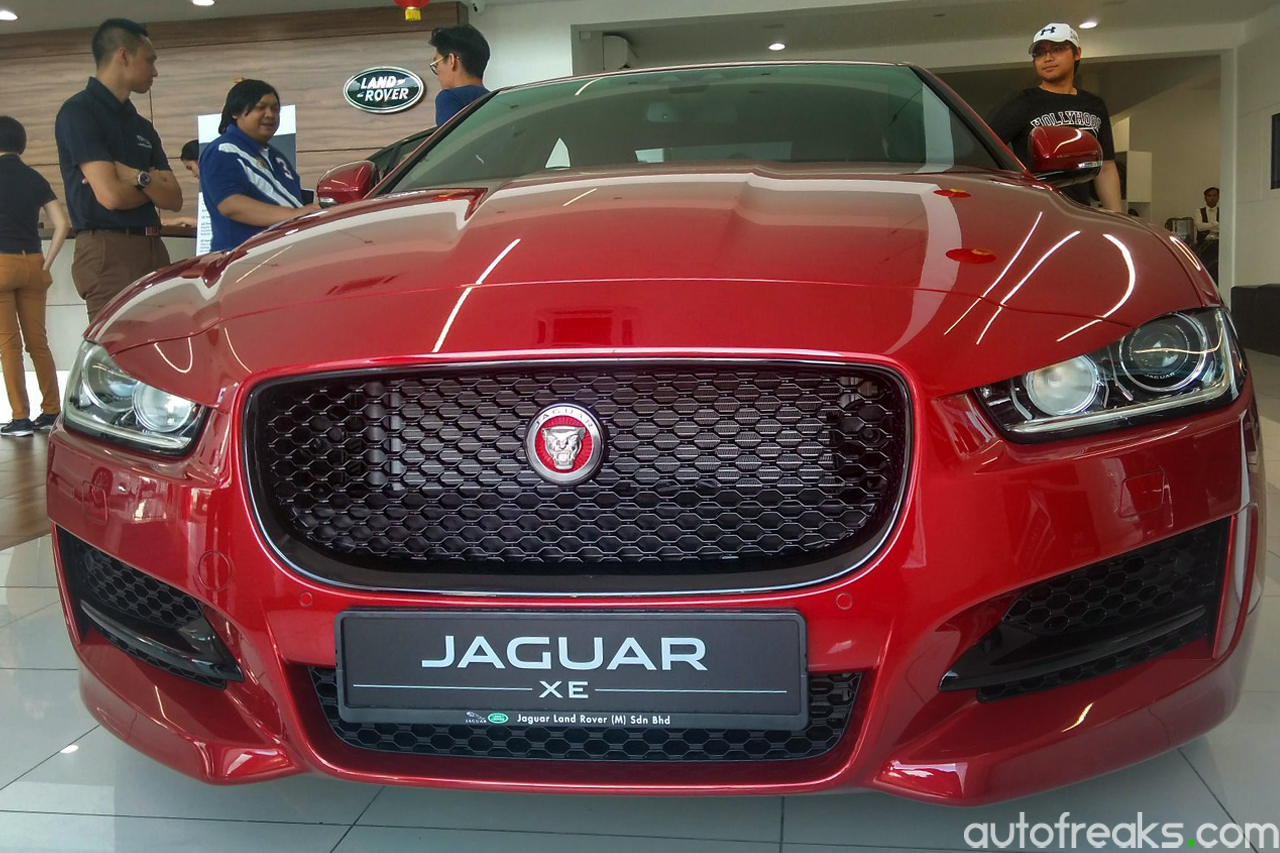 Launched in late January with 3 variants, the Jaguar XE is the company's entry-level sedan that hopefully, will also be their best seller. Let's see how well it performs.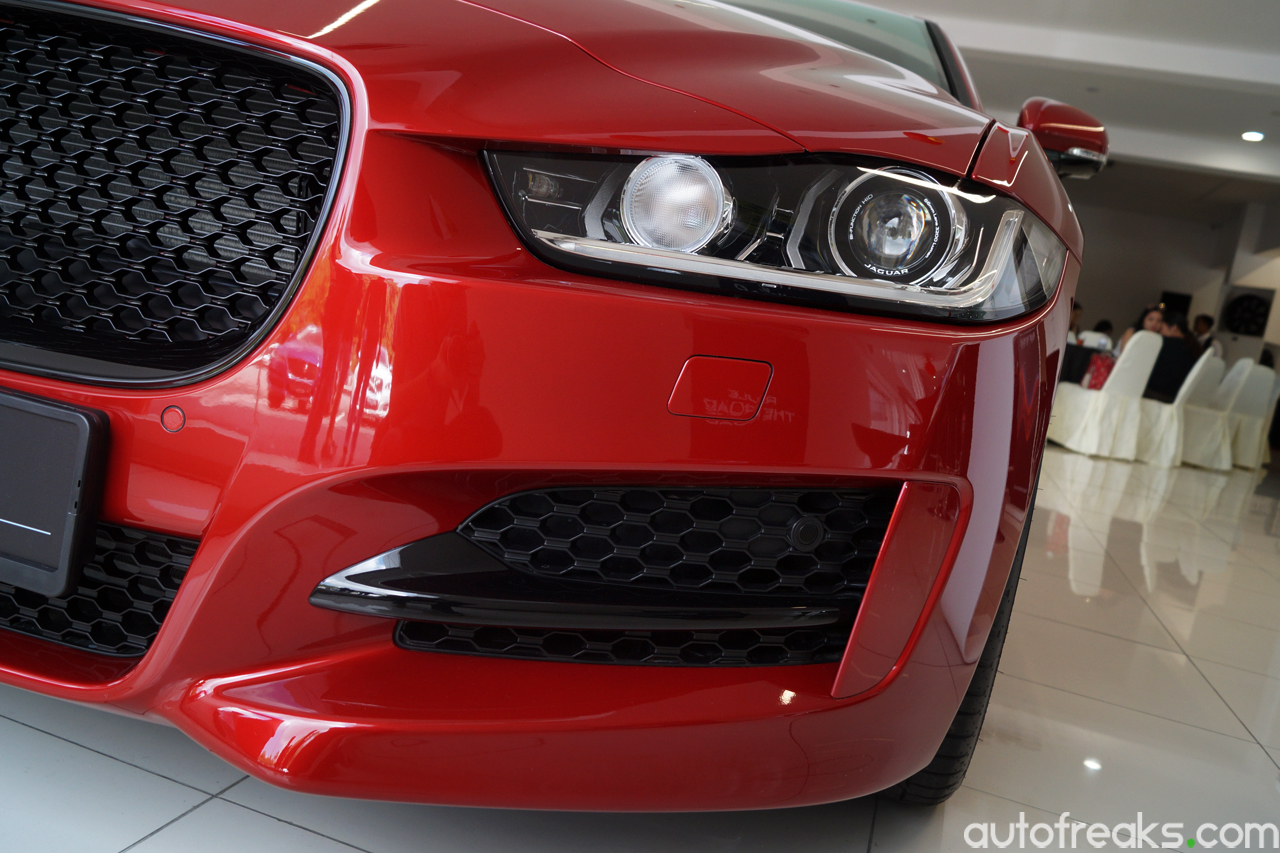 We got behind the wheel of a XE R-Sport, with 2.0-litre turbocharged pumping out 240 PS at 5,500 rpm and 340 Nm from 1,750 rpm till 4,000 rpm. The Jaguar XE gets a ZF eight-speed automatic transmission that drives the rear wheels. The R-Sport variant hits 100 km/h from standstill in just 6.8 seconds, before reaching a top speed of 250 km/h.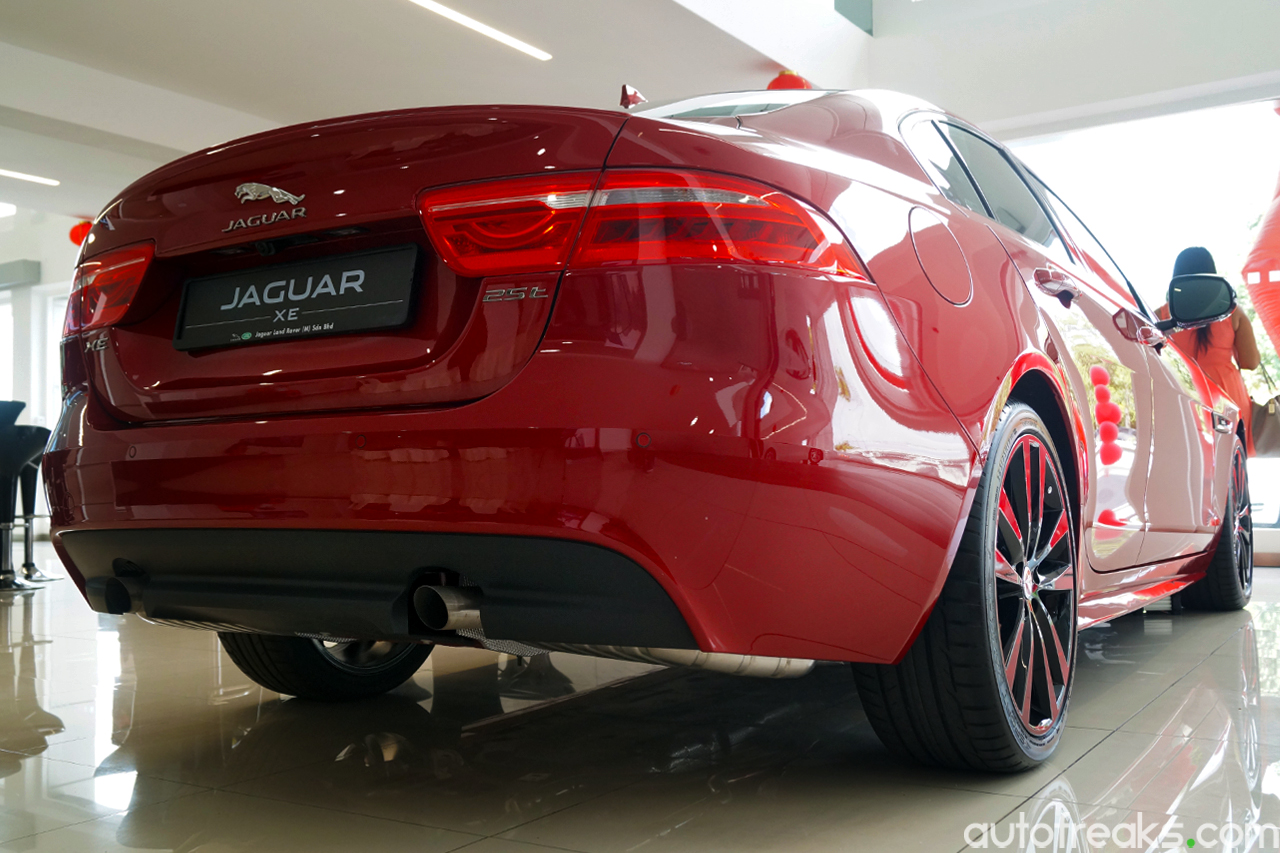 The Jaguar XE does not try to hide its 340 Nm of torque, as gunning the throttle results in myself pushed hard into the driver's seat. While the XE R-Sport may only have a four-cylinder engine, the noise produced by the Ford-sourced engine is nothing short of aural pleasure. Gearshifts are also equally quick, despite not fitted with a dual clutch unit.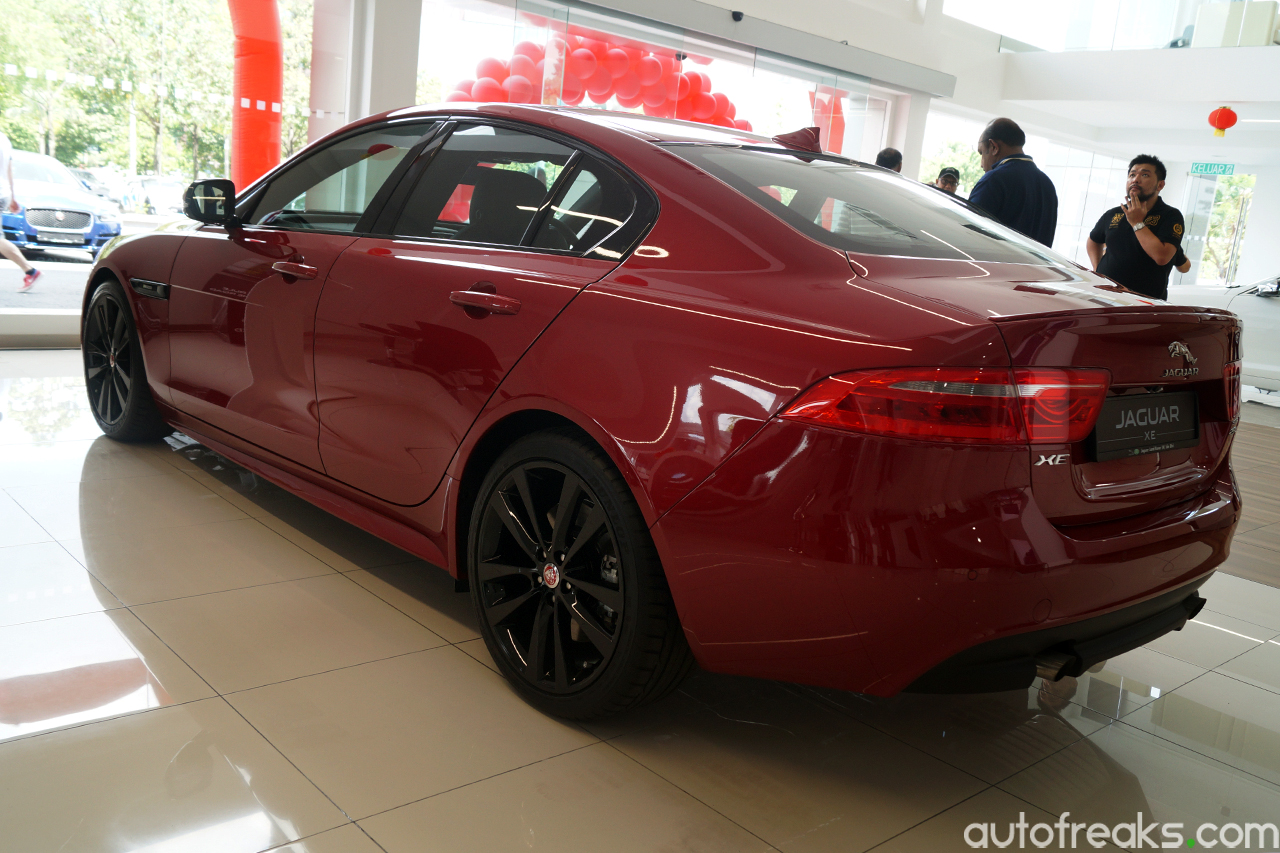 In terms of handling, the Jaguar XE R-Sport does feature a stiff suspension set up that favours handling over ride comfort. Tackling corners are done with ease with the Jaguar XE, as the sedan offers great confidence with its strong traction and nicely weighted steering. Bodyroll is also kept at a bare minimum. In short, the Jaguar XE rewards the driver the harder he drives it. Brakes on the XE also bite very well.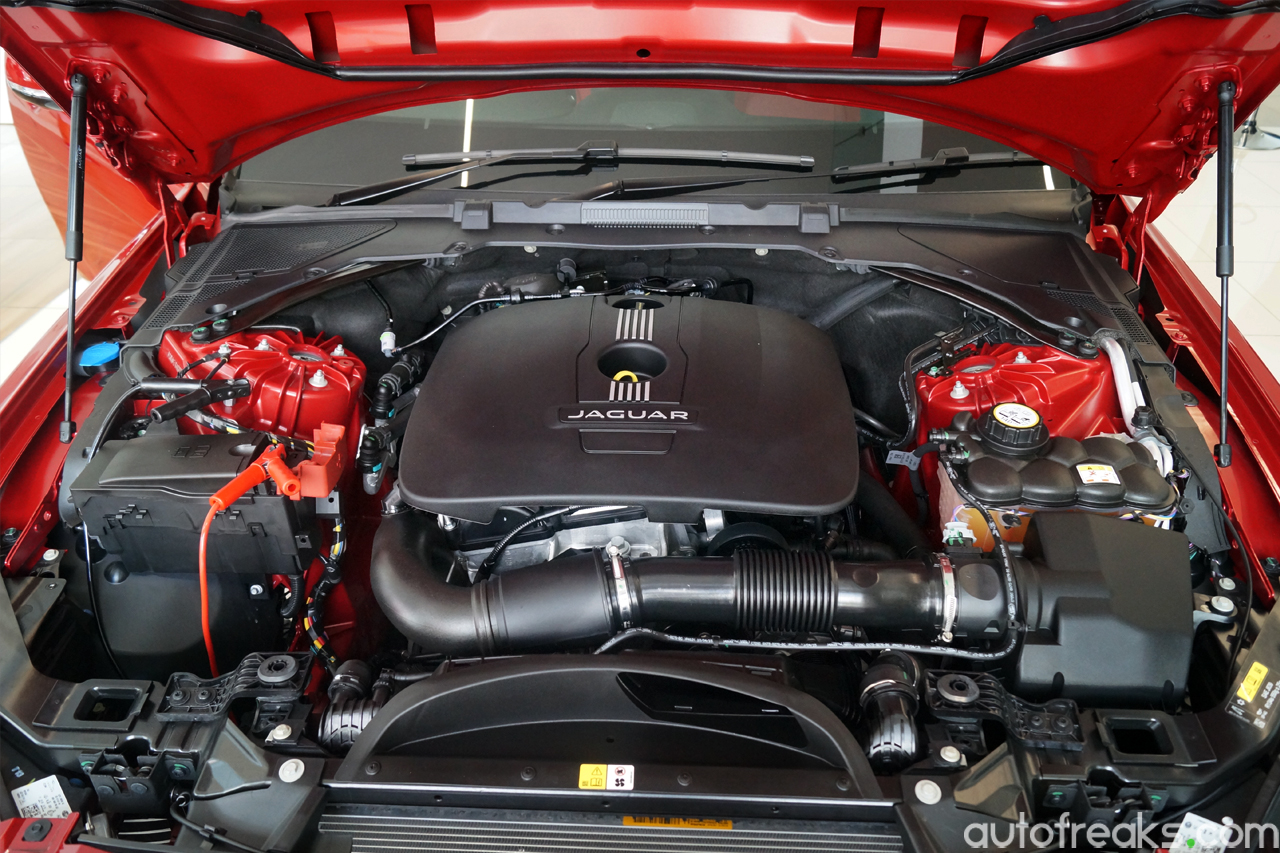 While my drive with the Solihull-made Jaguar was short, the XE certainly is promising. Competition may be stiff in the premium compact segment, but the Jaguar XE certainly is the drivers' car to have. Many thanks to Sisma Auto for the chance to try out the XE.
Jaguar XE Photo Gallery