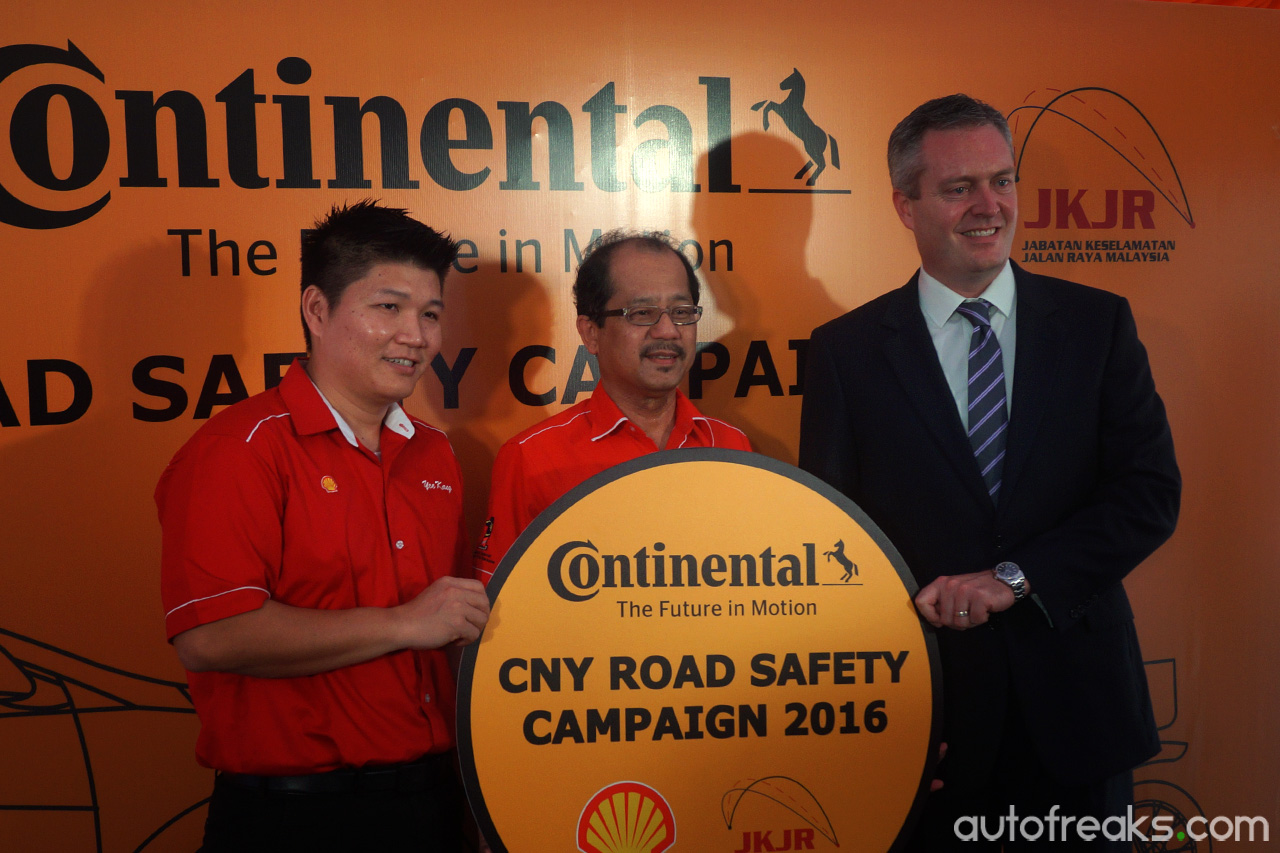 ADVERTISEMENT
Continental Tyre PJ Malaysia Sdn Bhd has launched its second Chinese New Year Road Safety Campaign, which is scheduled to start from 9 January till 31 January 2016. 
Held at Shell Station Bandar Utama, the event was officiated by Mr Cameron Wilson, Shell Malaysia Trading Sdn Bhd and YBhg Tuan Abdul Ghafar bin Yusof, Director General, Road Safety Department (JKJR).
The key highlight that was mentioned during the launch is the importance of maintaining tyres regularly and making sure vehicles are in good condition. By doing so, the risk of accidents can be greatly reduced.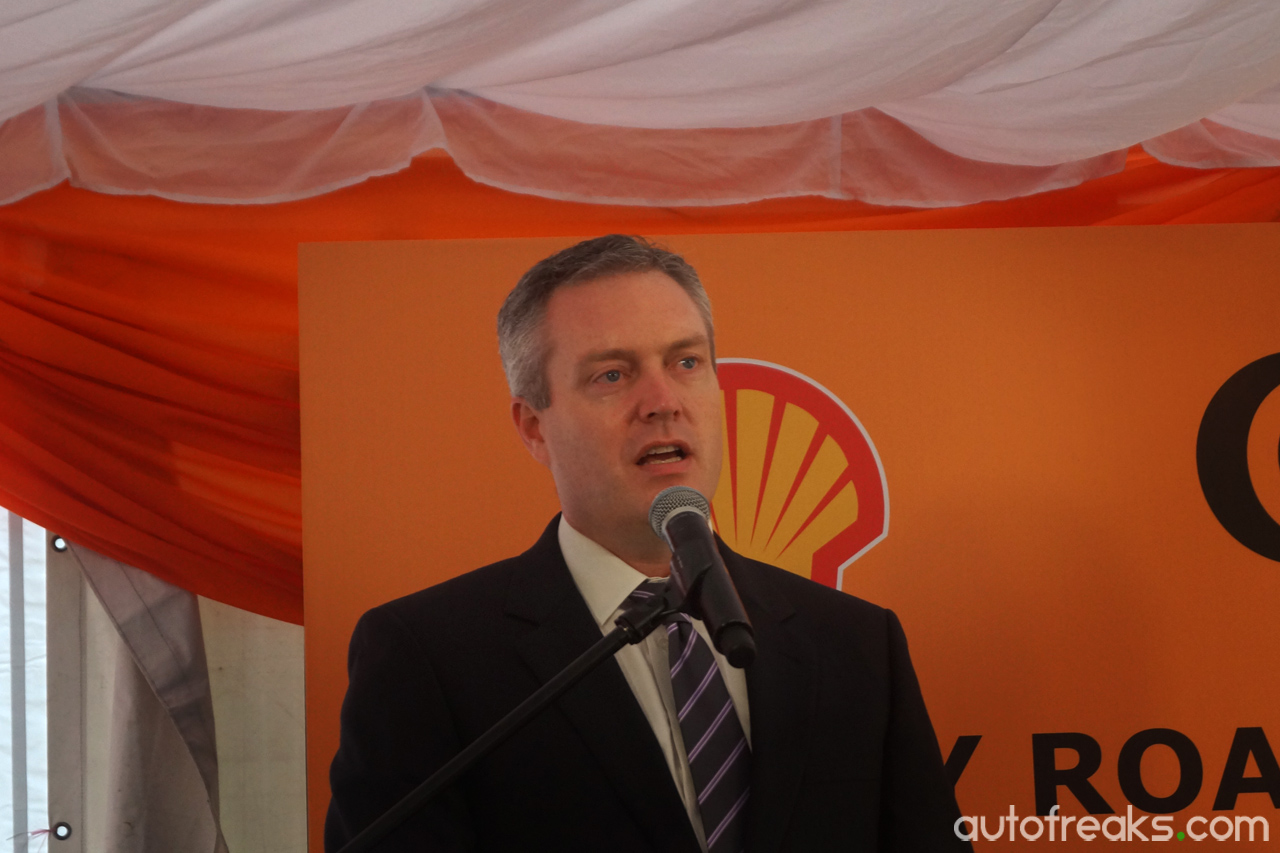 Mr Cameron Wilson, Managing Director of CTM said, "Tyres are the sole point of contact between the vehicle and road. In a critical situation, it is the tyre that determines whether the vehicle can stop in time, or whether it stays safely on course through a corner."
The campaign is held as a CSR initiative by CTM, supported by the efforts of Jabatan Keselamatan Jalan Raya (JKJR), to promote road safety among motorists. CTM will be conducting tyre safety and car engine oil checks at 15 Shell petrol stations across the country.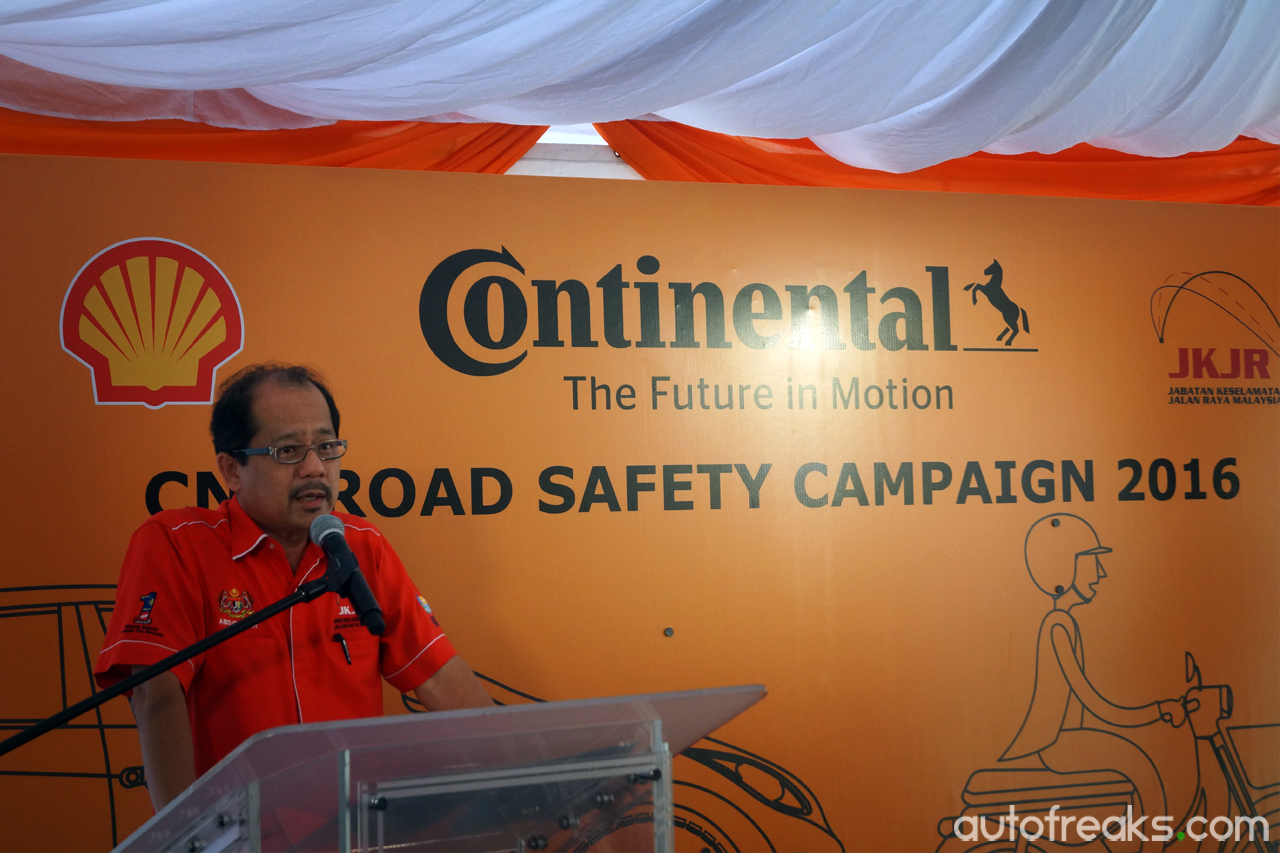 "Tests with underinflated tyres show increased risk of adverse safety consequences in emergency situations. Clearly, correct tyre inflation pressure and sufficient tread depth mean fewer accidents and this can mean the difference between life and death," added Mr Cameron Wilson.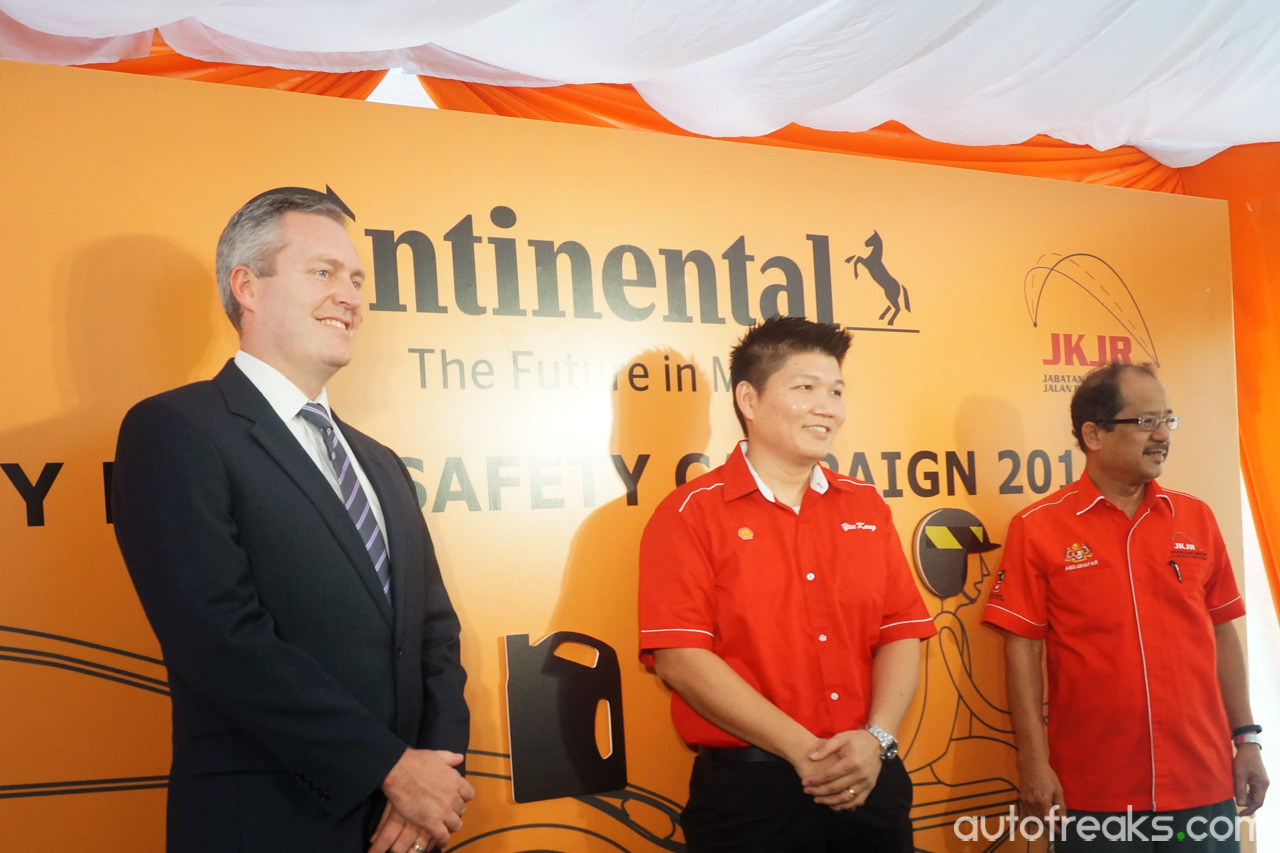 Participants will receive a booklet from CTM with tyre safety tips, Continental premiums and a RM30 voucher for Continental tyre purchase. Shell Malaysia will also be handing out promotional vouchers during this campaign. Buyers of any Shell Helix or Shell Advance products, a free petrol cash voucher will be entitled. JKJR will also be handing out 100 new SIRIM approved helmets at each location.