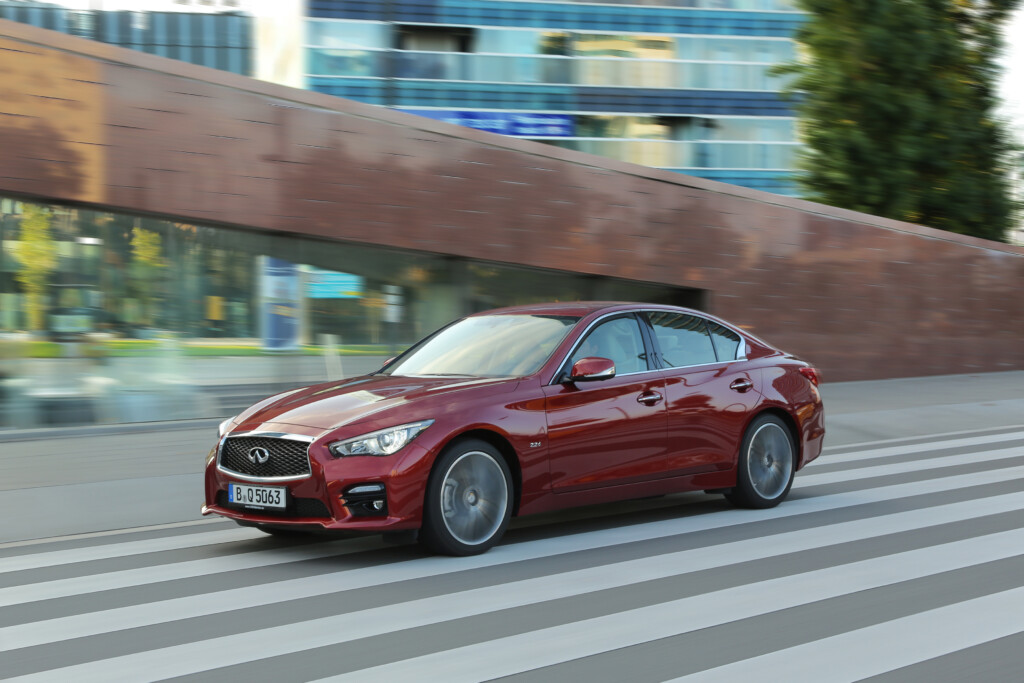 ADVERTISEMENT
Infiniti had a record-breaking year in 2015 with global sales of 215,250 vehicles, up 16% from the previous year. Overall, Infiniti achieved all-time high results in all of its 4 global regions – the Americas (US, Canada, Mexico, Latin America), EMEA (Europe, Middle East and Africa), China, and A&O (Asia and Oceania) – and in many individual markets.
December 2015 was the best ever month in Infiniti's history with more than 23,100 vehicles sold, representing a 17% increase compared to December a year ago. Infiniti has now had 16 consecutive months of year-on-year growth.
In America, Infiniti sold a total of 147,600 vehicles in 2015, growing by 14%. The U.S. continues to be the largest market for Infiniti globally, with 14% growth and 133,500 vehicles sold in 2015. The year 2015 was also a record year for Infiniti in Canada, Mexico and Latin America. Sales in Canada increased by 10% to 11,300 vehicles while sales in Mexico increased by 23% to more than 1,800 vehicles. In December, Infiniti Americas sold 16,300 vehicles, an increase of 24% from a year ago, marking the region's best month ever. December also represents an all-time record month for the U.S. and Mexico.
In China, Infiniti's second largest market, the company had another record year. In 2015, Infiniti sold 40,200 vehicles, an increase of 34% over 2014. Against the background of a sluggish overall automotive market, Infiniti was the fastest growing premium brand in China for the second year in a row and the only one that grew by more than 30%. In December, Infiniti sold more than 4,200 vehicles for the first time in history, an increase of 27%.
In Western Europe, Infiniti sold an all-time high 7,000 vehicles in 2015, an increase of 45% from 2014. In December, 700 vehicles were sold in Western Europe, an increase of 16% compared to December 2014. In the Middle East, more than 8,300 Infiniti vehicles were sold in 2015, up 18% from 2014, making Infiniti one of the fastest growing brands in the region.
In the A&O region (Australia, Korea, Taiwan and other markets), Infiniti sold 5,700 vehicles in 2015, an increase of 22% over 2014. In December, sales amounted to an all-time record of 720 vehicles, an increase of 90%. December was an exceptional month for Infiniti in Korea, where the brand sold an all-time high of 450 vehicles, an increase of 177% over December 2014. For the full year, Infiniti sold about 3,000 vehicles in Korea, 7% up from a year ago. In Malaysia, Infiniti is gaining momentum by recording 32% sales increase compared to last year.
On an individual model level, Infiniti Q50 continues to be the company's top-selling vehicle. The 2015 volume of 78,800 sales (Q50 and Q50L combined) represents an increase of 44%, followed by QX60 (54,800) and QX80 (19,300). All of these models achieved records for a full year.