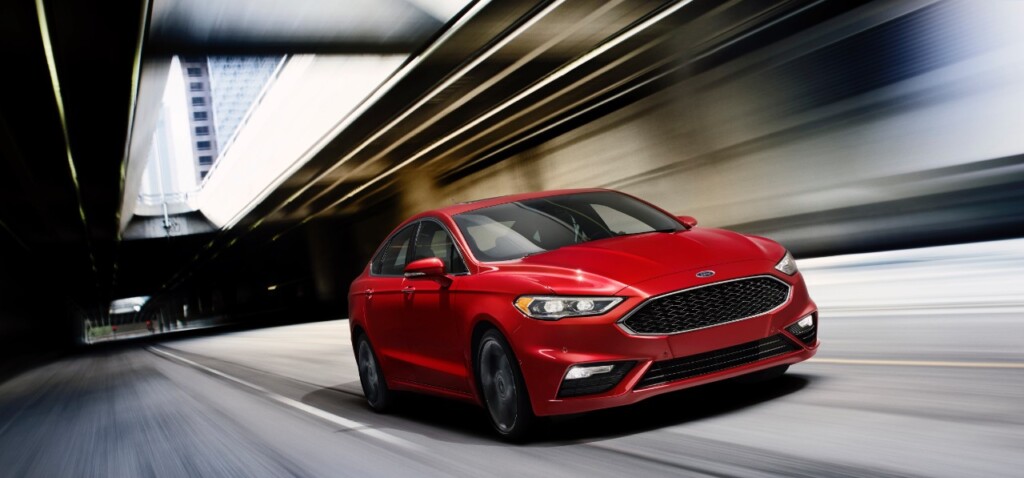 ADVERTISEMENT
Here she is folks, Ford has just taken the wraps off the all-new Ford Fusion (also known as the Mondeo) at the 2016 Detroit Auto Show. The Ford Fusion continues to be a game changer among midsize sedans, with the most technologically advanced lineup ever – including two hybrid models and a new all-wheel-drive Fusion V6 Sport engineered to leave other 'family sedans' in the dust!
Fusion V6 Sport and the new Fusion Platinum add to a lineup featuring 3 EcoBoost engine choices, along with 2 hybrids; Fusion Hybrid and Fusion Energi plug-in hybrid – something neither Toyota nor Honda offers midsize sedan shoppers, claims the automaker.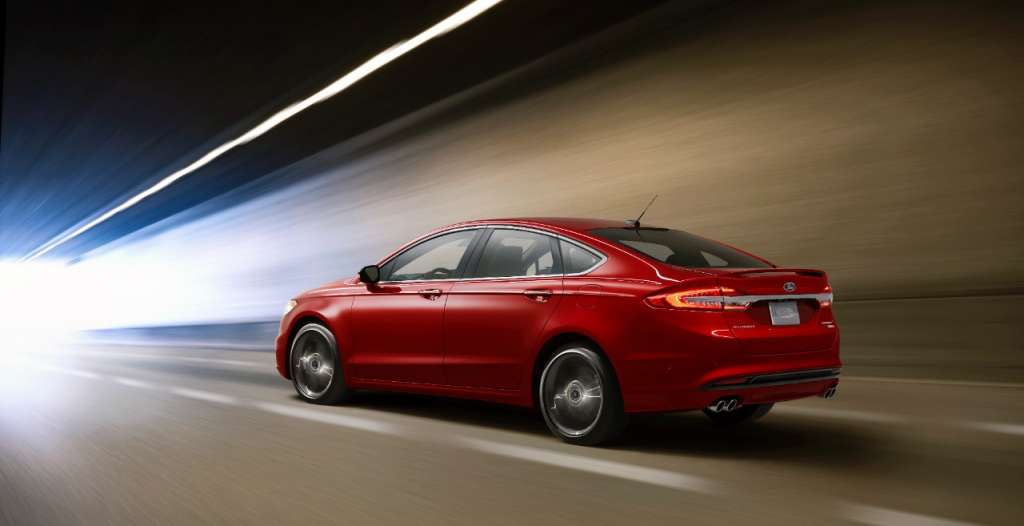 The Fusion V6 Sport is a performance sedan unlike anything in the segment with a twin-turbocharged 2.7-liter EcoBoost V6 delivering 325hp and 475Nm of torque. All-wheel-drive Fusion V6 Sport is projected to make approximately 135Nm of additional torque and nearly 50 more horsepower than the 3.5-liter V6 engines in the Toyota Camry and Honda Accord.
Fusion V6 Sport adds continuously controlled damping for real-time suspension tuning based on setup and road inputs. The system features pothole detection technology that, in less than the blink of an eye, adjusts the shock absorbers to greatly reduce the severity of impact transmitted to occupants. Power and handling are complemented by unique, performance-inspired style inside and out. The look is distinguished by an aggressive exterior with deeper air intakes and a gloss black-finish mesh grille, 19-inch wheels, rear spoiler and dual twin exhaust outlets.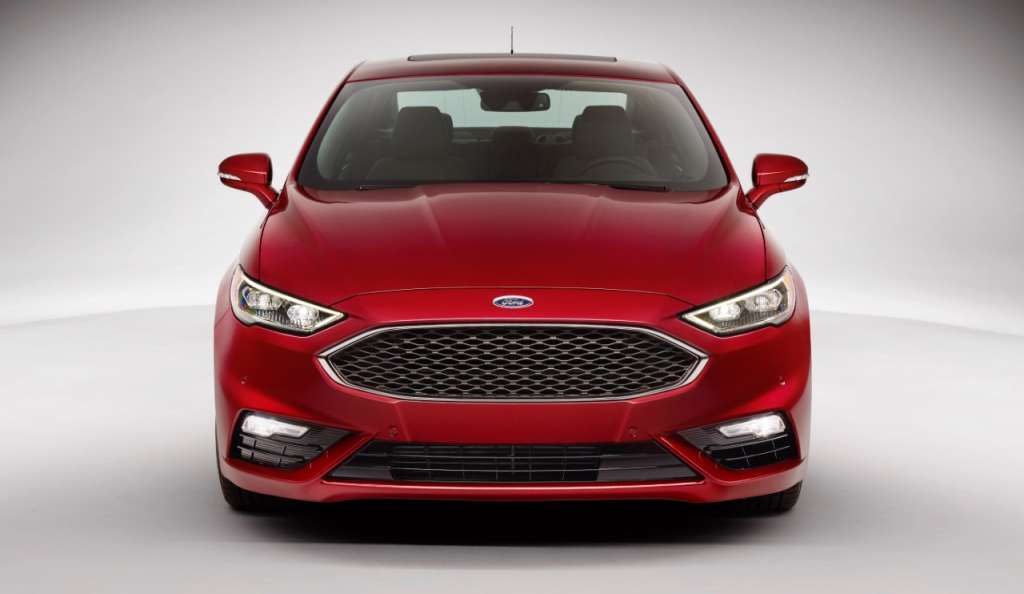 The new Fusion Hybrid and Fusion Energi on the other hand it the best-selling lineup of plug-in hybrids in America. New software in both hybrids delivers an even more refined and engaging drive for customers, while more efficient electric motors are expected to contribute to better fuel economy and a purer range of electric driving.
Fusion Hybrid and Fusion Energi are technology-packed electrified vehicles that offer an advanced EcoGuide system to provide drivers real-time coaching to get even better fuel economy. Fusion Energi features a 7.6-kilowatt-hour lithium-ion battery for an expected range of 30km using electric power only. The car automatically switches to an efficient 2.0-litre petrol engine when the battery is depleted, allowing customers to drive more than 800km.
Ford continues to innovate and evolve with its lithium-ion batteries that save weight and take up less space than the less sophisticated nickel-metal hydride batteries found in Toyota Camry Hybrid. Ford went on and boost that neither Camry nor Accord offers a plug-in hybrid.
Recharging Fusion Energi can be done overnight in just 2.5 hours. The car is smart enough to know when to begin charging to get electricity at the lowest price. It can even preheat or precool the cabin before drivers leave to save more fuel.
Both electrified Fusions deliver impressive overall performance with electric-only speeds up to 136km/h. Regenerative braking captures up to 95% of the energy lost through heat during braking and recharges the hybrid battery on the move.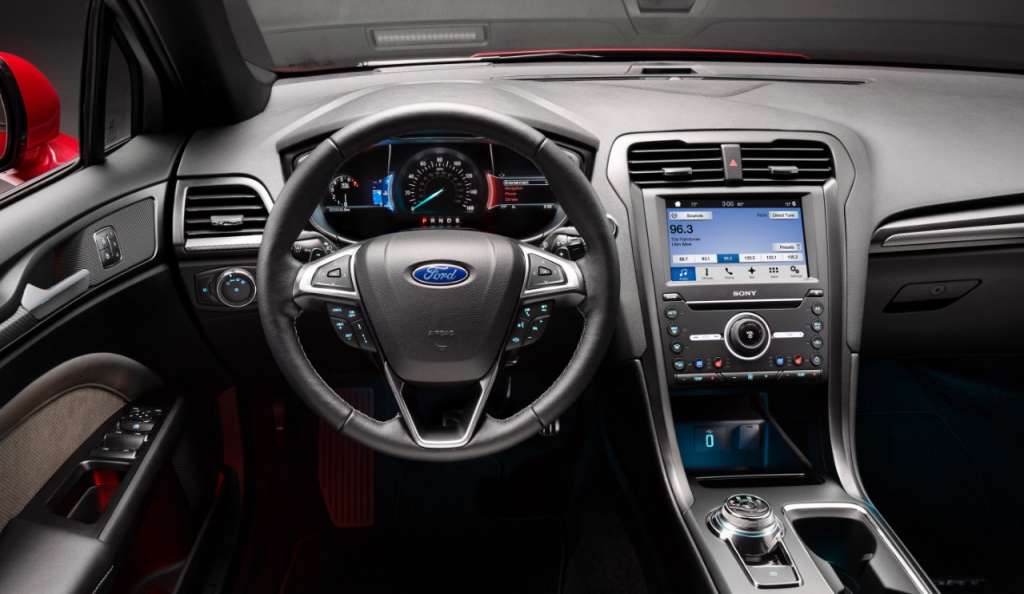 Fusion Platinum is designed for those seeking even greater levels of refinement and craftsmanship in a midsize sedan. With available award-winning 2.0-liter EcoBoost and all-wheel drive, the real story is the interior experience. Instrument and door trim panels are wrapped in antiqued Cocoa leather, and the hand-wrapped steering wheel is finished in premium Venetian leather. A unique grille finished in Magnetic paint makes for an upscale design and 19-inch polished wheels return confident performance.
New to the Ford Fusion is the pedestrian detection system. Beyond that, the new Ford Fusion also has hands-free parallel and perpendicular parking capability. Lane-keeping assist on the other hand, helps drivers maintain proper lane position using a small, forward-facing camera behind the rearview mirror that "looks" at the road ahead – monitoring lane lines to ensure the car is on course.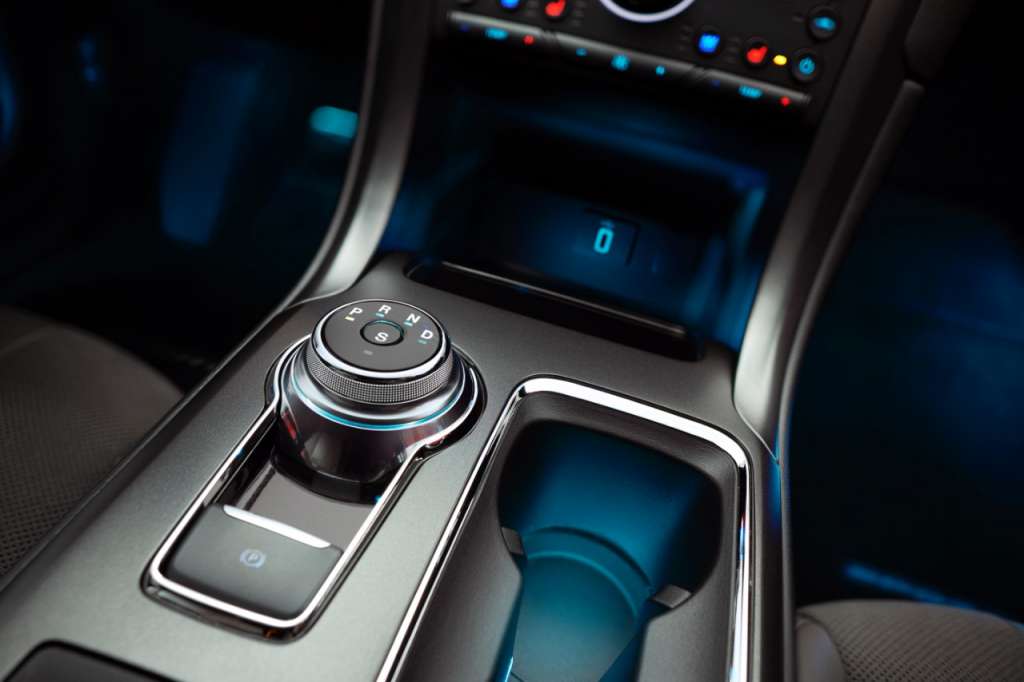 Available Blind Spot Information System with cross-traffic alert includes sensors in the car's rear quarter-panels that can detect traffic in a driver's blind spot, providing both audible and visual warnings if traffic – unseen by the driver – is detected. BLIS enables cross-traffic alert, warning the driver of oncoming traffic when backing out of a parking space with obstructed views. In combination with the standard rearview camera, BLIS makes for confident maneuvering in parking lots.
SYNC 3, Ford's new communications and entertainment system, is also available. It features faster performance, more conversational voice recognition, a more intuitive smartphone-like touch screen and easier-to-understand graphical interface. SYNC Connect, optional with SYNC 3, enables owners to remotely start their car, schedule future starts, or lock and unlock the car using their smartphone.
The new Fusion arrives at dealerships across U.S this summer while the Fusion V6 Sport follows a few weeks later.