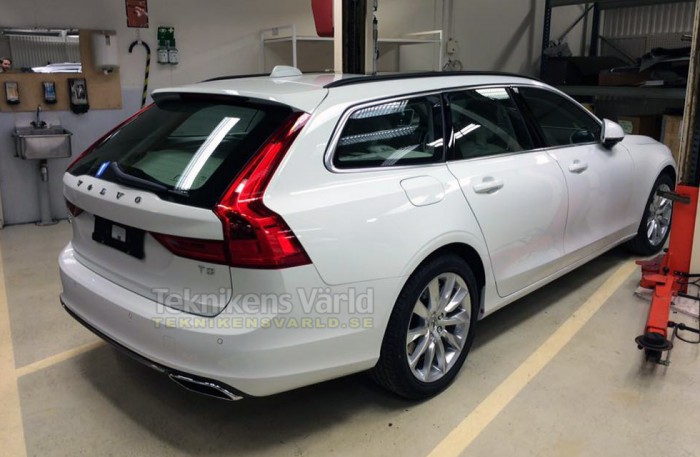 ADVERTISEMENT
The Volvo S90 sedan premiered a few weeks ago, and has yet to debut locally. While the world glamours at the S90 sedan, Volvo was working hard on the V90 wagon. 
Set to be Sweden's best-selling wagon, the design of the Volvo V90 wagon takes many design cues from its predecessors. The rear lights, for example, are very much inspired by the Volvo V60. The front end of the Volvo V90 should be largely similar to the S90 sedan.

According to Teknikens Varld, the key feature of the new Volvo V90 wagon is the rear tailgate. The sloping rear window may eat into the V90's cargo space, but they reckoned that interior space is still generous, thanks to the wheelbase, which is 17 cm longer than the V70.
Expect Volvo to present the new V90 wagon at the Geneva Motor Show in March, with four different engine choices, which ranges from a 190 hp diesel all the way to a 407 hp petrol. Of course, Volvo's Power Pulse diesel engines are also expected to make an appearance on the V90 wagon.
Photo credit: Teknikens Varld