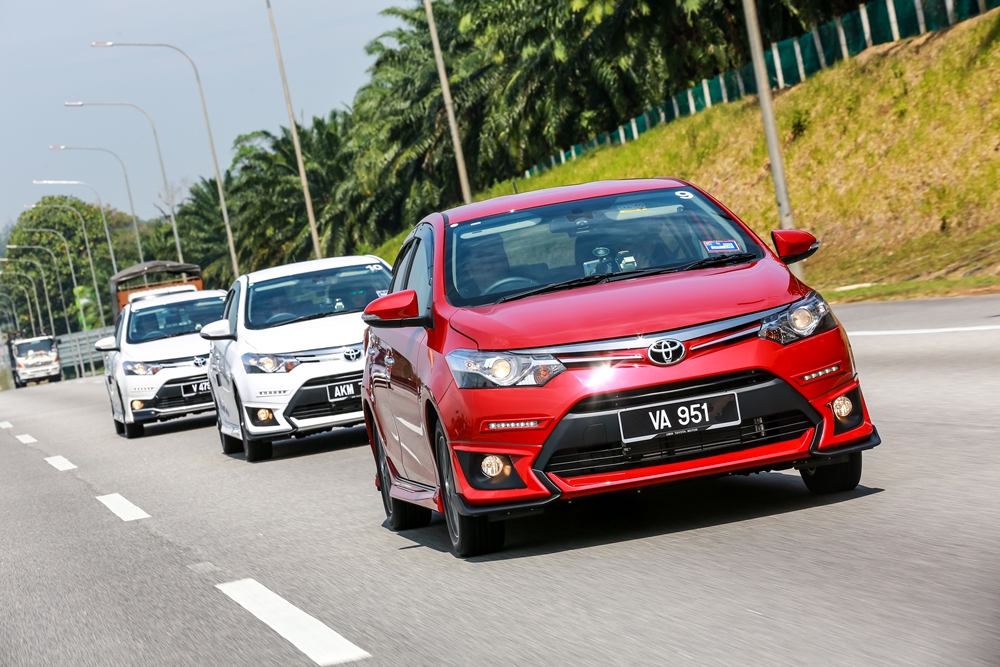 ADVERTISEMENT
If you're traveling back to your hometown or going on a holiday this Christmas and 2017 New Year, PLUS urges you to plan your journey ahead based on its Travel Time Advisory (TTA).
"The TTA plays a crucial role in helping the public to plan their journey as PLUS expects the traffic on the North-South Expressway (NSE) will increase by 14% to 1.6 million vehicles daily on peak days during Christmas and 2017 New Year period as compared to 1.4 million vehicles on normal days, since the public holidays are back to back with the weekend and also due to the year-end school holidays period," said PLUS Managing Director, Dato' Noorizah Hj Abd Hamid.
The TTA consists of recommended staggered travel times for various destinations from the Klang Valley to major states and cities in Kedah, Perlis, Penang, Perak, Melaka, Negeri Sembilan and Johor. It is aimed at distributing traffic and thereby reducing congestion on the mainline, major toll plazas, rest areas and lay-bys during peak periods.
The TTA issued by PLUS is recommend for those travelling to and coming back to the Klang Valley during these festive between 23 December 2016 to 3 January 2017. You can refer to the schedule down below for more info.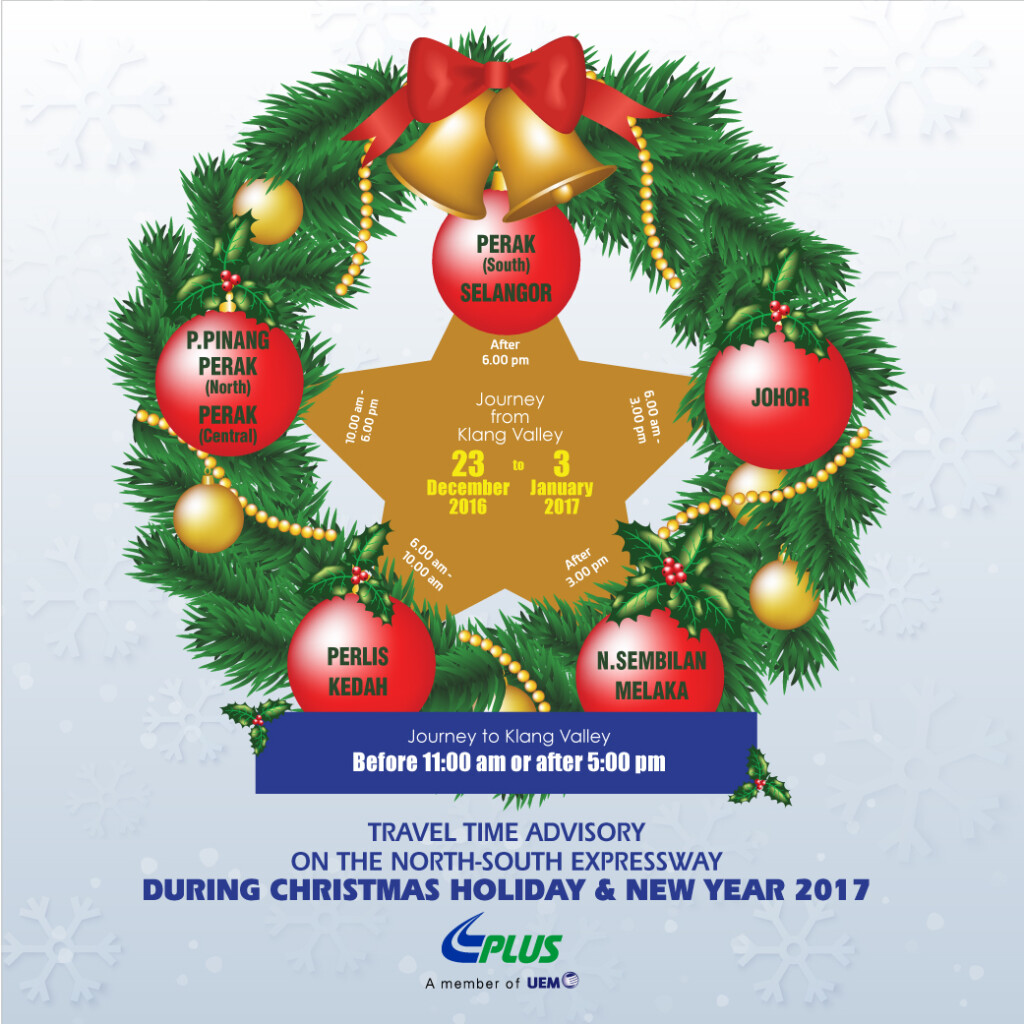 Additionally, you can follow the PLUSTrafik Twitter service or download the PLUS Mobile Application through your smartphones or tablets for the latest traffic updates on the highways.