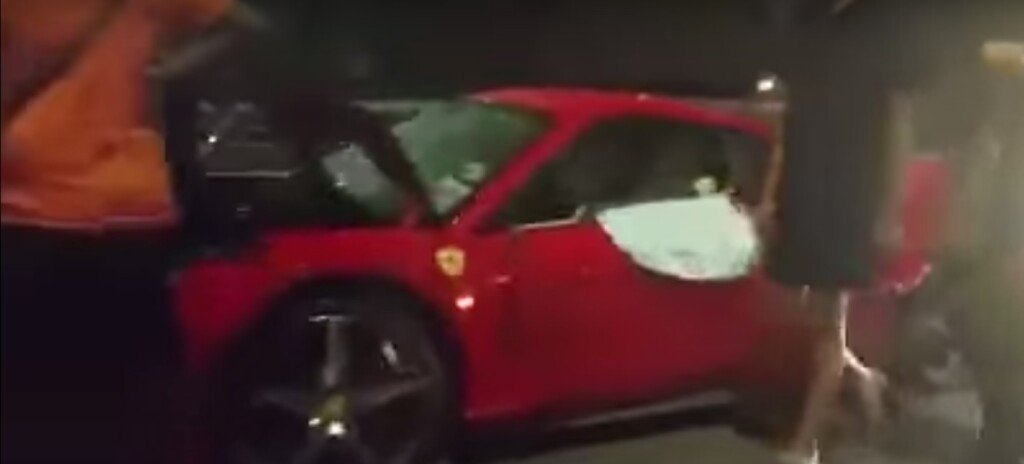 ADVERTISEMENT
Recently, a Ferrari 458 Italia was found badly damaged along the highway, while allegedly engaging in some spirited driving with other hotted-up cars in Subang Jaya. 
Details about the crash are limited, but based on the video footage below, it appears that the 458 had been driving with a convoy of modified cars including a BMW Z4 and Volkswagen Golf GTI, which were also severely damaged in the crash.
It also appears that the driver's side rear quarter panel of the 458 had been damaged as were both the left rear and front wheels. The impact was also severe enough to deploy the airbags and wreck the front bumper of the supercar.
Compared to the Z4 and Golf however, the 458 escaped the accident lightly. Both of those two German models look completely ruined in the crash.
Coincidentally, just a couple of months ago, a pink Ferrari 458 Italia rear-ended a Proton Preve along the Jalan Tun Razak flyover heading towards Jalan Ampang causing the 458 to be completely wrecked while the Preve escaped the crash with minimal damage to the backseat. You can read all about that incident here.
Drive safe folks, it's all fun and games till something like this happens, and thankfully no one was killed.
Via: Carscoops