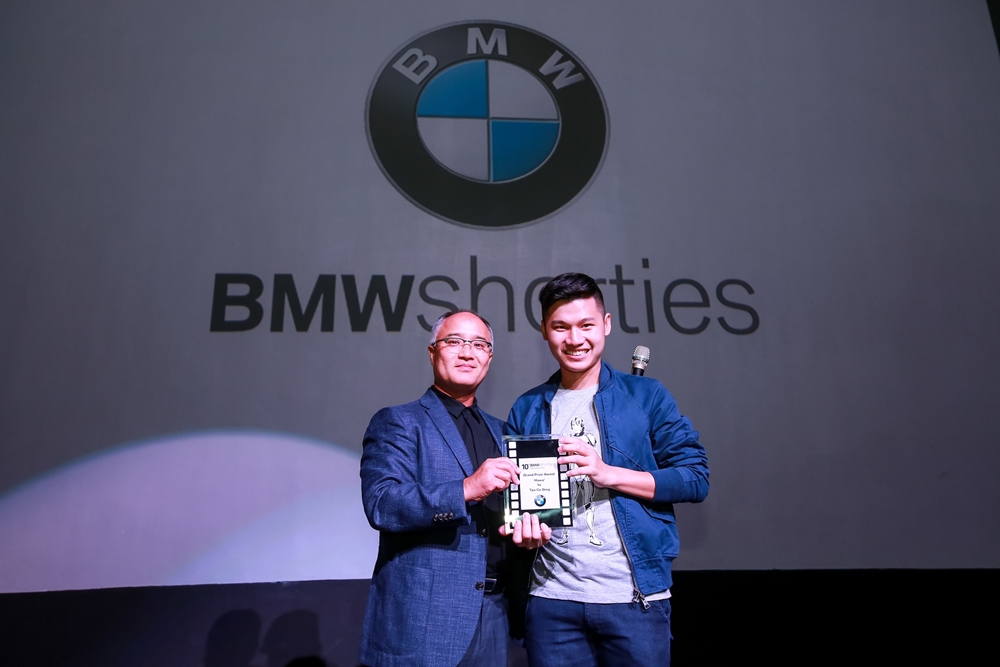 'Hawa', a short film by Tan Ce Ding has emerged as the Grand Prize Winner for the BMW Shorties 2016.
ADVERTISEMENT
The 10th Edition of the BMW Shorties this year received 115 films, its highest number of entries and shortlisted 12 finalists for contention in the competition this year.
Tan Ce Ding who has participated in the BMW Shorties since 2010, has been placed in the Top 10 Finalist five times but has never won the competition until now. He will be receiving a production grant of RM 75,000 from BMW Group Malaysia alongside guidance and mentorship from the panel of judges to produce his next professional short film.
Set in a post-apocalyptic zombie-plagued Malaysia, 'Hawa' tells the story of friendship between Hawa, a girl who has been infected by a zombie bite and a carefree boy named Meng. Through the clever use of symbolism, Director Tan Ce Ding effectively communicates the nature of the journey of friendship– specifically its vulnerability to the toxicity of social issues which is likened to a zombie pandemic in the film threatening the friendship between Hawa and Meng.
Speaking at the awards ceremony, Tan Ce Ding, Director of 'Hawa' said, "After several years of participating in the BMW Shorties, I am thrilled to have finally won the Grand Prize together with a team who believed in a story as bold as 'Hawa' and successfully retold it through passion and excellence. When the theme 'Journey' was announced, we decided to pursue a short film which not only entertains but also shares the journey human relationships undergo – the threats it face and its persistence to triumph in spite of."
Tan elaborated that the symbolism used in 'Hawa', saying that the zombie outbreak can be interpreted as anything which threatens the bond between individuals.
"Just like the zombie pandemic which came between Hawa and Meng, ill-conceived ideas are like diseases infecting our society – posing risks to human relationships conceived out of goodwill. But more than exposing the frailty of human relationships, we wanted to remind the audience to appreciate and fight for the humanity within all of us – that inherently, we seek to bond with one another in spite of social issues threatening to separate us. And in the short film, we see just that in the persevering friendship between Hawa and Meng", says Tan.
Told through dialogue sparse scenes, 'Hawa' provokes a potent blend of emotions on top of relaying bold themes through ingenious symbolism and competent filmmaking – all of which forged a lasting impact in the judges' deliberation room this year.
On top of the Grand Prize honour, 'Hawa' also took home the awards for Best Director, Best Screenplay, and Best Sound Design. The production was also nominated for Best Cinematography, Best Production Design, Best Editing, Best Actor, and Best Actress.
You can watch the 'Hawa' short film via the YouTube link down below!