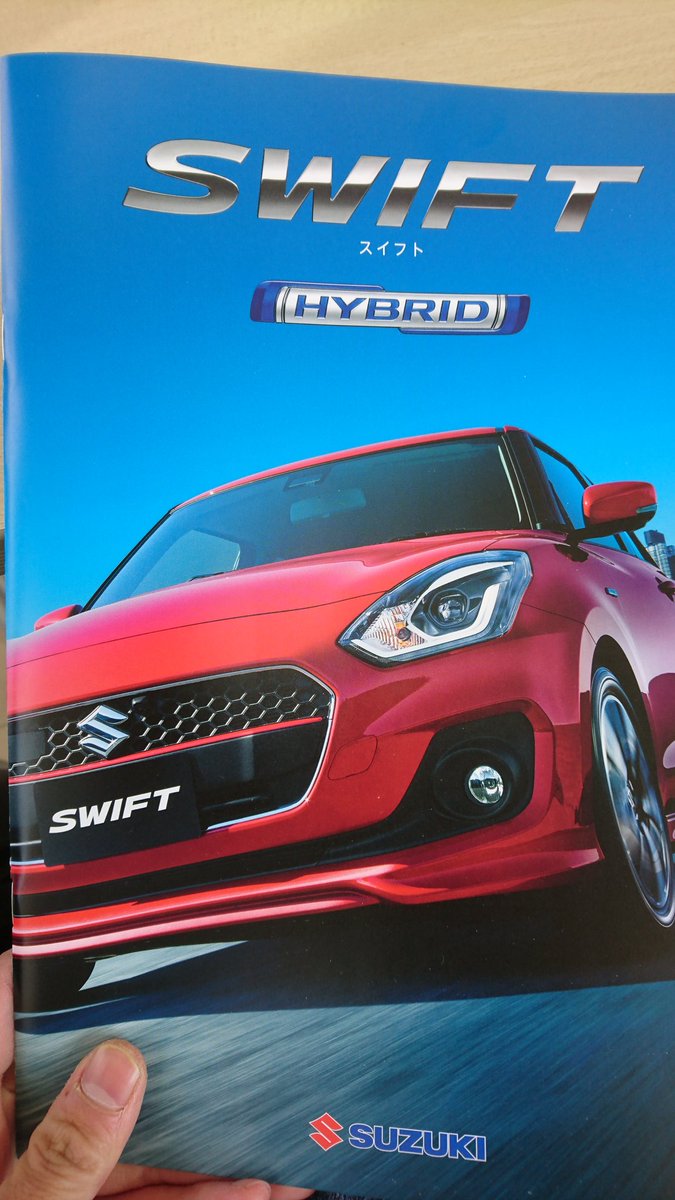 ADVERTISEMENT
The 2017 Suzuki Swift is going official next year. We earlier showcased the car's exterior without any disguise.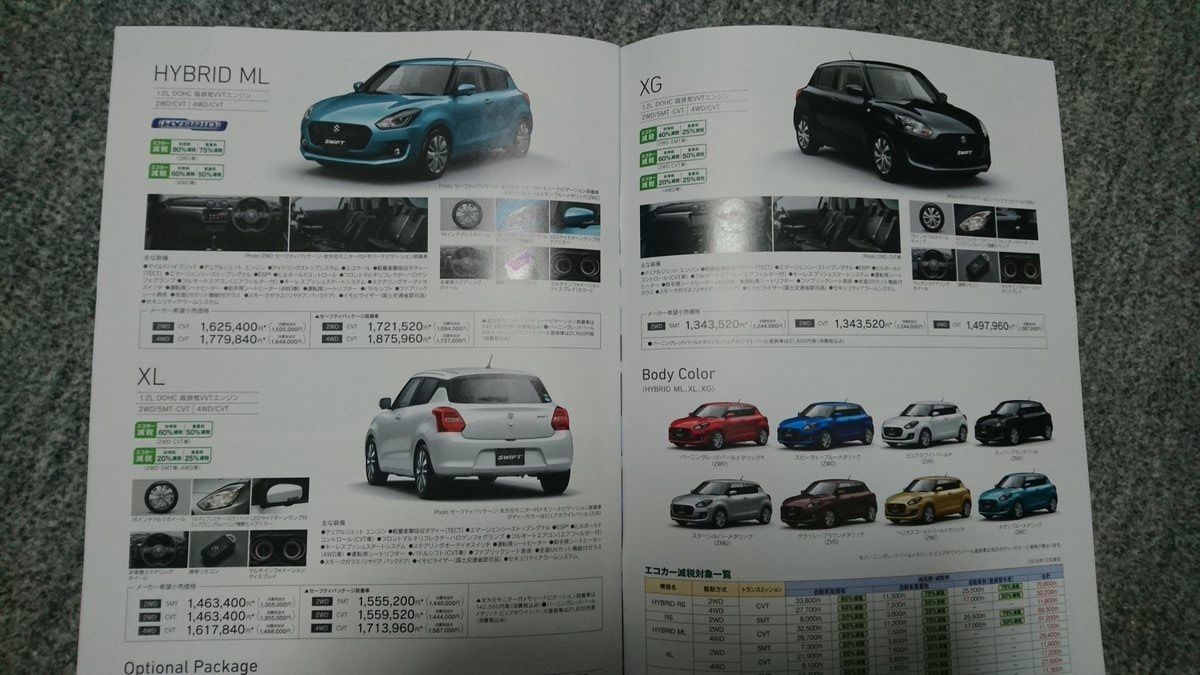 Thanks to Car Drive, we now have a look at the new Swift's specifications, via a leaked brochure.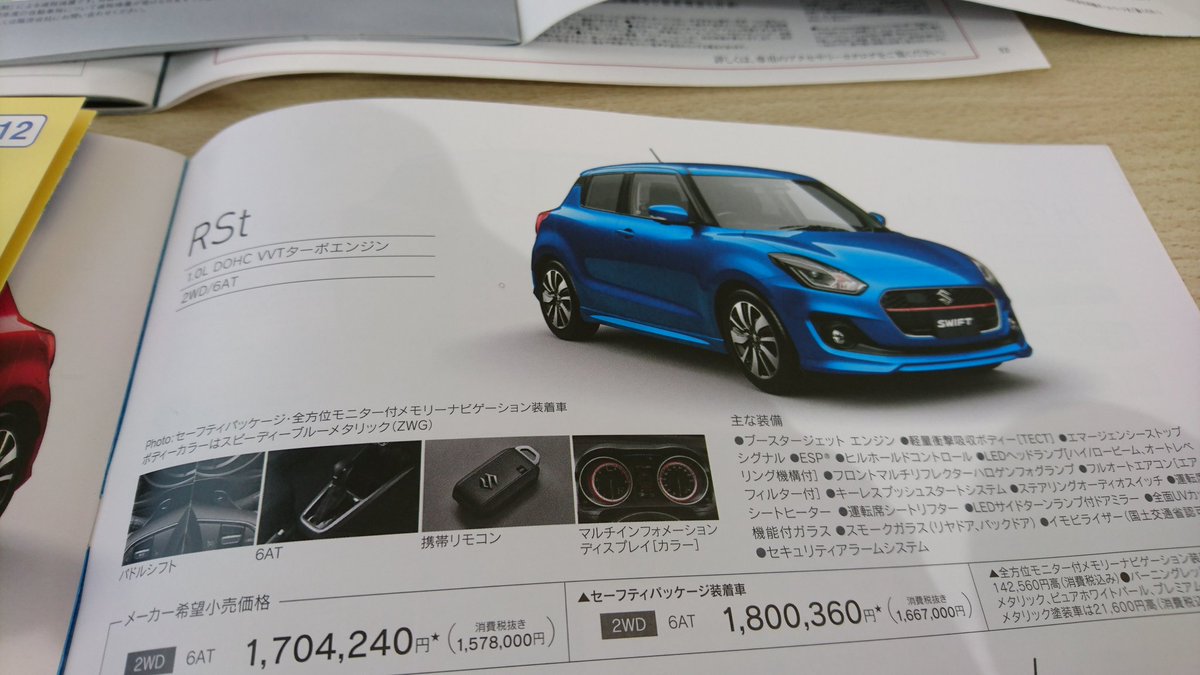 For the Japan market, the Suzuki Swift will be available in six different variants, Hybrid ML, XL, XG, Hybrid RS, RSt and RS. The low quality image does not lend to in depth details, but we can see that the new Swift will receive three different transmissions, CVT, 5 speed manual and six speed automatic.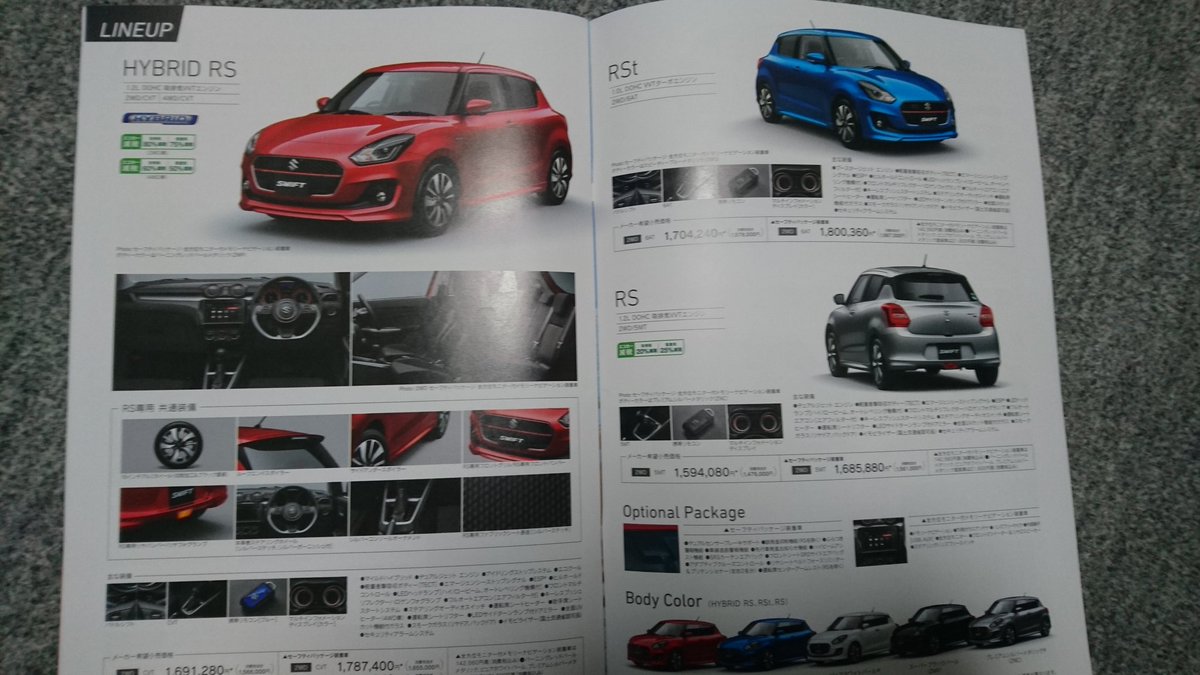 On top of the range of transmissions, the Swift will be powered by smaller engines, ranging from a 1.0-litre turbocharged petrol and a 1.2-litre DualJet engine, which either drives the front wheels or all four wheels.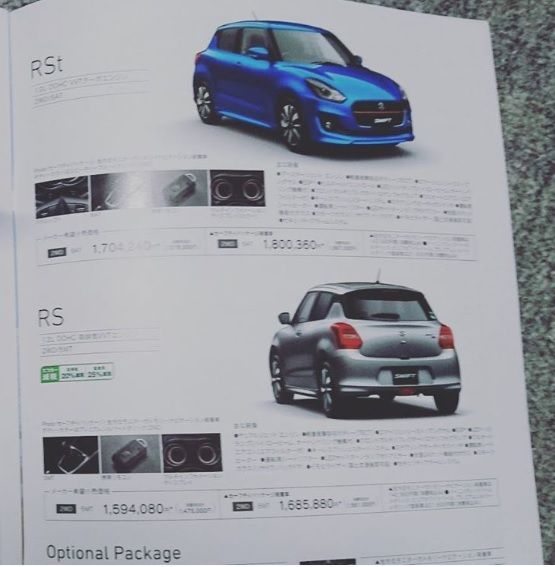 The final product remains identical to the first leaked photos back in March, subsequently unmasked here. The regular Swift gets a less aggressive front grille, with a slim lower air dam that connects the two fog lights. On the other hand, the hotter RS variants get sportier wheels, red highlights and skirting all round.
Via: Car Drive