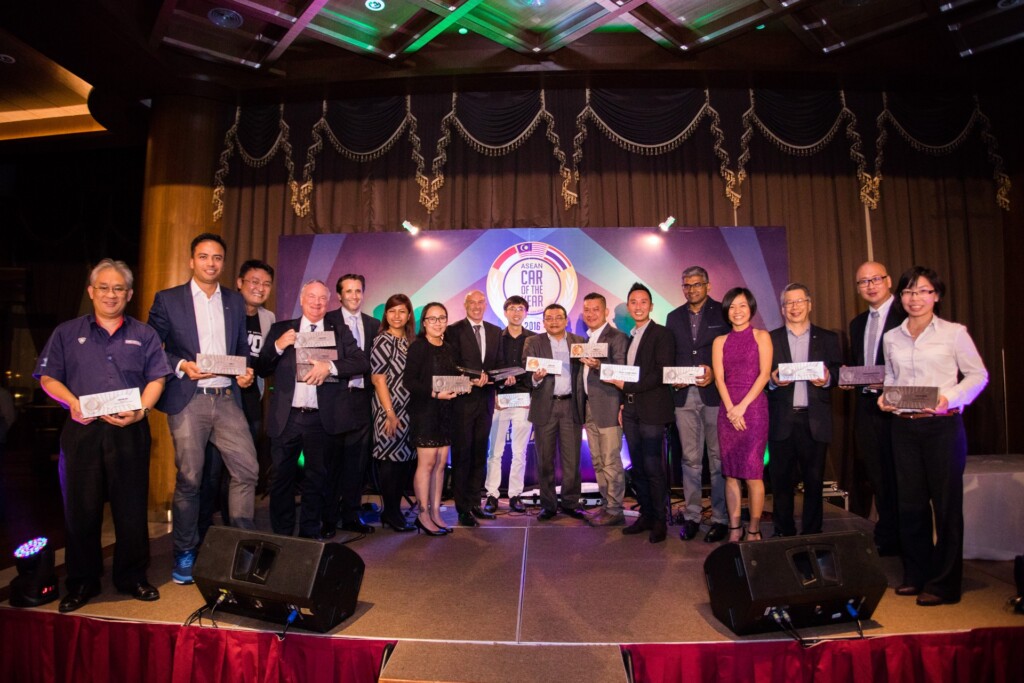 ADVERTISEMENT
The Mazda CX-5 emerged as the Overall Winner of the ASEAN Car of the Year 2016. The facelifted CX-5, with improved styling and a wider range of engines that now includes a 2.2-litre SkyActiv-D diesel, narrowly edged out the second-placed Honda Civic and third-placed Mercedes-Benz C-Class.
The race to the top-three spots was so fiercely contested that the winning trio were separated by just slightly more than 2 points. Trailing just 1.77 points behind the Mazda CX-5 was the Honda Civic, while the Mercedes-Benz C-Class was just 0.56 points further behind.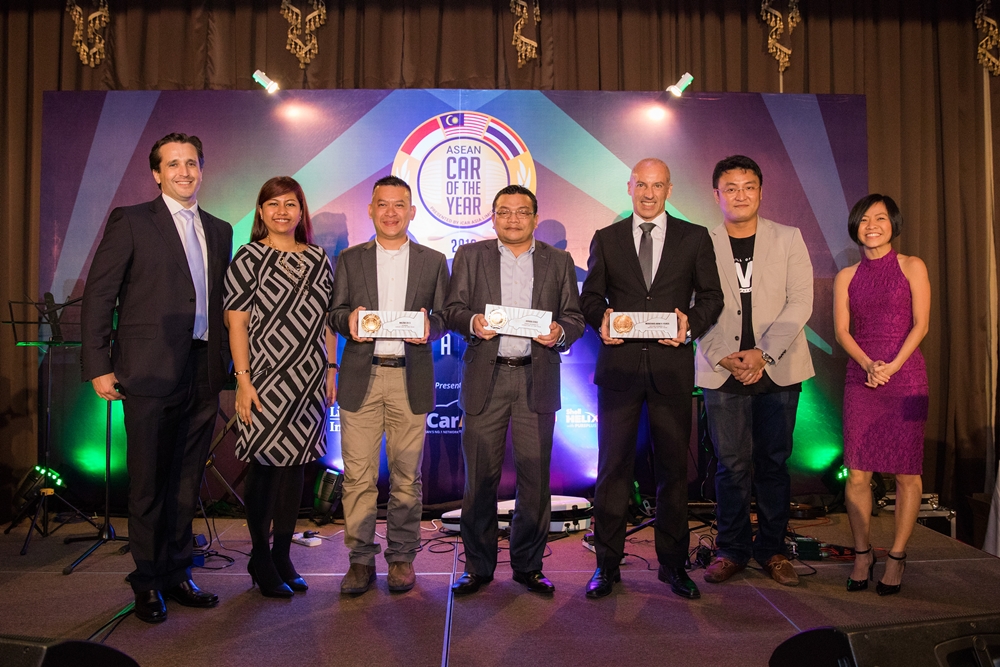 The all-new Honda Civic was the clear favourite among motoring journalists, but it had to concede to the Mazda CX-5 in overall scores as the Mazda secured slightly more votes from vehicle owners and after-sales services partners. Only models that are sold across Thailand, Indonesia and Malaysia (the three largest car markets in the ASEAN region) from January to August 2016, with the highest scores in their respective categories, are eligible for the overall ASEAN Car of the Year awards.
The ASEAN Car of the Year Award is the most transparent, fair and comprehensive award of its kind as the winners are decided by 3 independent groups; 30 motoring journalists from 18 publications and websites (including Autofreaks.com) in Malaysia, Indonesia and Thailand evaluated the product attributes of each model, while over 350 consumers voted on their ownership experience. In addition to this, automotive after-sales services consultant ACS AsiaPac and third-party warranty services provider Opal also evaluated each model's reliability and after-sales.
The ASEAN Car of the Year is now in its second year running, and is a non-profit award. There are no participation fees to attend the prize giving ceremony and the commercial rights to the ASEAN Car of the Year logo are given free of charge to the winning brands.
In addition to regional honours, ACOTY also gives out country-level awards, with vehicles categorized into segments that reflect the buying pattern of consumers in each country. For the Malaysian market, a total of 24 category awards were given.
ASEAN CAR OF THE YEAR 2016 – MALAYSIA CATEGORY WINNERS:
Budget Car of the Year: Proton Iriz
Compact Hatch of the Year: Mazda 2 Hatchback
Compact Sedan of the Year: Mazda 2 Sedan
Family Hatch of the Year: Mazda 3 Hatchback
Family Sedan of the Year: Honda Civic
Executive Car of the Year: Mazda 6
Budget MPV of the Year: Toyota Sienta
Mid-Size MPV of the Year: Nissan Serena S-Hybrid
Large MPV of the Year: Honda Odyssey
Crossover of the Year: Mazda CX-3
Mid-Size SUV of the Year: Mazda CX-5
Large SUV of the Year: Nissan X-Trail
Premium Compact Car of the Year: Volvo V40
Premium Family Car of the Year: Mercedes-Benz C-Class
Premium Executive Car of the Year: Mercedes-Benz E-Class
Limousine of the Year: Mercedes-Benz S-Class
Premium Compact SUV of the Year: BMW X1
Premium Mid-Size SUV of the Year: Volvo XC60
Luxury SUV of the Year: Volvo XC90
Driver's Car of the Year: Volkswagen Golf R
Performance Car of the Year: Porsche 718 Cayman/Boxster
Coupe/Cabrio of the Year: Audi TT
Grand Tourer of the Year: Mercedes-Benz S-Class Coupe
Pick-up Truck of the Year: Ford Ranger
A breakdown of the scores will be made available at www.caroftheyear.asia