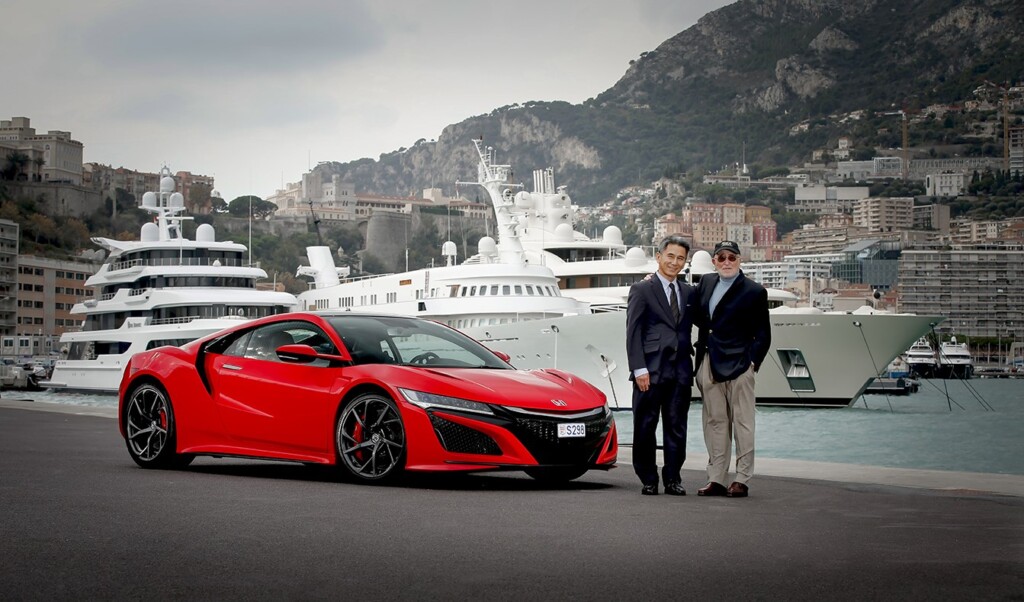 ADVERTISEMENT
More than 6 months after production of the much-awaited Honda NSX started at the Performance Manufacturing Center in Marysville, Ohio, U.S., the first European NSX was finally delivered to its customer.
The owner of this Curva Red-finished NSX is Claude Sage, the founder and former CEO of Honda Switzerland, and a member of the Honda NSX & Sportscar Club. Taku Kasahara, Branch President of Honda Motor Europe France, delivered the keys to Claude's NSX in Monaco.
Mr Sage has an extensive history with the evolution of this iconic sports car. Claude's involvement with NSX development began with the HP-X (Honda Pininfarina eXperimental) in 1984. The HP-X Prototype was born from a collaboration between Honda and Italian design firm Pininfarina, powered by a Honda V6 engine taken from a Formula 2 car. Claude was involved as a development driver for the HP-X Prototype in Turin and Tochigi, Japan before the project evolved into the first generation of the NSX (New Sports eXperimental). As development of the production car began in 1989, Claude retained his role as a development driver.
In 1993, the NSX prototype that Claude had driven served as a basis for the development of an NSX for Le Mans and he was appointed to manage the car at the Le Mans 24 heures race the following year.
Receiving his new NSX, Mr. Sage commented, "The new NSX truly belongs to the modern sports car segment, through the use of technology and rich Japanese origin. It follows the first NSX perfectly."