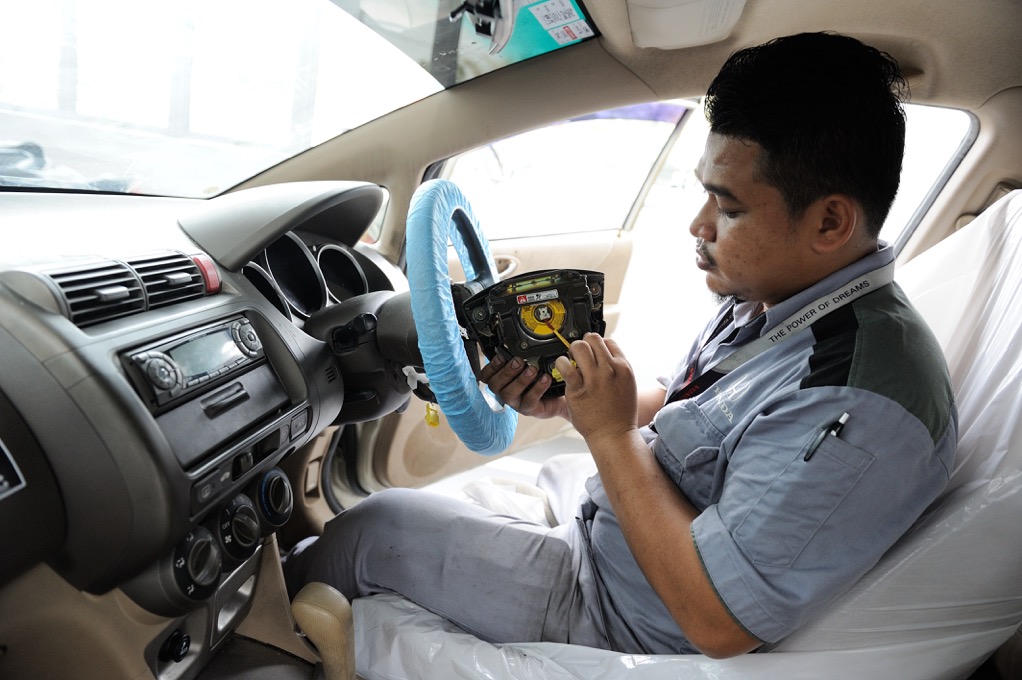 ADVERTISEMENT
Honda Malaysia is very committed to making sure that all Honda vehicles nationwide affected by its Takata airbag recall are fixed!
For those who are still unaware, the affected (driver/passenger) front airbag inflators manufactured by Takata found in affected Honda vehicles may deploy with excessive internal pressure when activated. The airbag inflator casing might rupture, which may result in injury or fatality of the driver and passenger.
Today the company has announced that all its 84 Authorised Honda Service dealers nationwide will mobilise their associates to go door-to-door and approach affected customers at their premises from now until 31 December 2016.
The door-to-door mobile teams from Authorized Honda Service dealer associates will be wearing Honda uniforms (pictures below) together with an authorisation letter for customers' convenience in recognizing the team. You can also contact the Honda Toll Free number 1-800-88-2020 or any Authorized Honda Service dealers for further confirmation when approached by the team. The door-to-door mobile teams will also make arrangements for replacement activities on-site where necessary for customers who are genuinely unable to go to any nearest dealers or temporary hubs.
This latest activity is in addition to the Honda Service Central Hubs, Mobile Hubs which are stationed at selected shopping malls, and Honda's on-ground events such as the Honda Family Road Trip.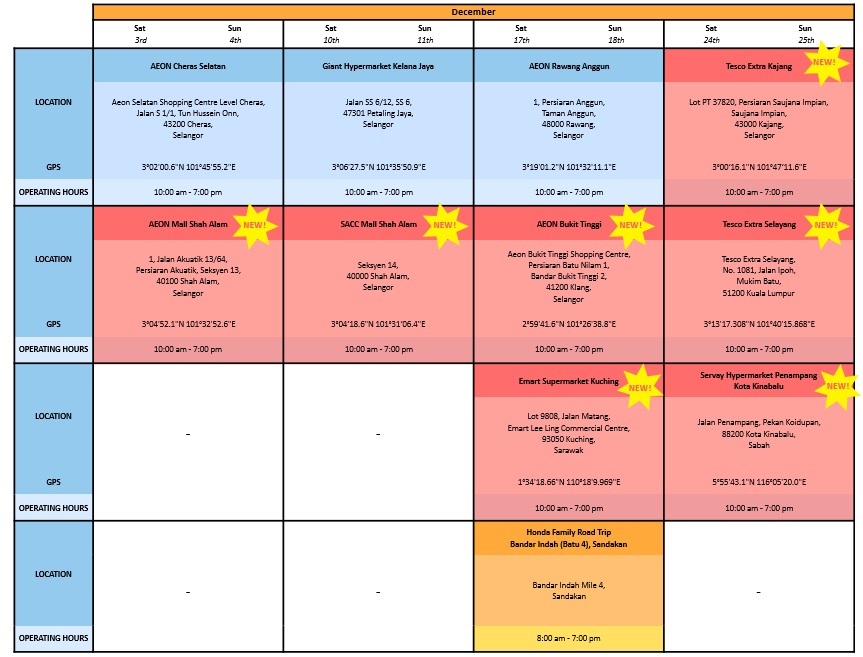 At the same time, Honda Malaysia continues to encourage affected customers to make an appointment at any Authorised Honda Service dealers and Honda Service Central Hubs for the replacement. Affected customers can also walk-in to the Honda Service Central Hubs to replace their Takata driver front airbag inflator. Replacement activities at the Mobile Hubs and Honda Family Road Trip do not require advance appointment. For further enquiry on the Takata driver front airbag inflator replacement appointment, you can contact Honda Toll Free number at 1-800-88-2020.

As of 8 December 2016, the company has completed 68% replacement of Takata driver front airbag inflators and would like to further improve the completion ratio by providing more replacing convenience to affected customers.
In addition, Honda Malaysia is working closely with the Road Transport Department / Jabatan Pengangkutan Jalan (JPJ) to approach current owners of affected Honda vehicles based on JPJ data.
For more information on this activity, you can either call the Honda Toll Free number at 1-800-88-2020 or check your vehicles' recall status by logging on to www.honda.com.my or www.productrecall.honda.com.my.