ADVERTISEMENT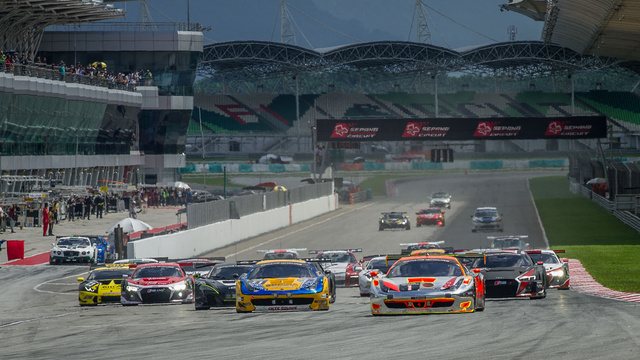 This coming Saturday (10th December) marks the 17th running of the famous Sepang 12 Hour endurance race at the Sepang International Circuit and it is expected to be bigger and better than previous years, ensuring race fans of all ages some of the most exciting racing seen in Malaysia.
Four Malaysians will be racing with pride this Saturday as they take on race drivers from all corners of the globe, lead by previous double overall winner, Dominic Ang, Dato Adrian D'Silva, Dominic Ang, Melvin Ho, and Douglas Khoo.
Fans of supercar brands such as Ferrari, Lamborghini, McLaren, Porsche, Mercedes and Audi, will be able to watch the on-track action free of charge at the main grandstand.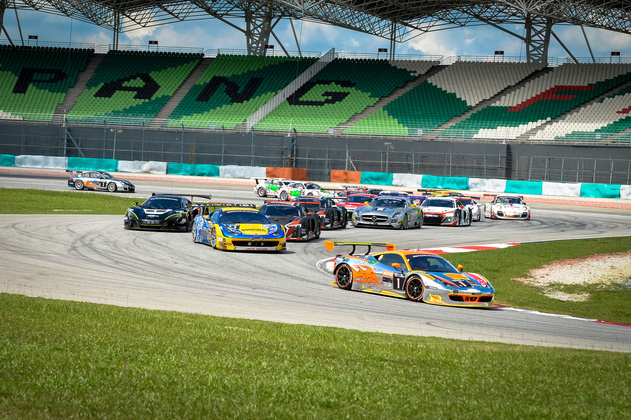 The 12-hour race starts on Saturday at noon, and runs continuously until the chequered flag at midnight. From 10am to 11am there will be a display of road-legal supercars racing around the circuit as a support event.
For those who wish to get closer to the action, they can purchase a paddock pass for RM106. This allows them to walk up the starting grid as the cars get ready for the green flag, and gives them access to the pit and rooftop area during the race. Tickets can be purchased at the pass collection point situated at the paddock entrance.
Speaking of the upcoming event, Stephane Ratel (Founder and CEO SRO Motorsport Group) said, "This is the second year that, in collaboration with the Sepang International Circuit, the SRO Motorsports Group organises the most important endurance race in South East Asia. With new title partner Motul onboard, 13 manufacturers represented on the starting grid and several Malaysian drivers competing, the Motul Sepang 12 Hours endurance is bound to give fans an unforgettable dose of racing action on Saturday at the Sepang International Circuit. I am very much looking forward to the event."
Fans can also keep up to date with all the latest news, qualifying and race times at www.sepang12hours.com.
Friday, 9th December
11:00 – 13:00: Free Practice 3 for all cars
15:00 – 16:00: Qualifying for all cars
16:30 – 16:45: Top 15 Shootout
Saturday, 10th December
12:00: Race Starts for Sepang 12 Hours (Flag Off)
Sunday, 11th December 
00:00: Race Ends for Sepang 12 Hours