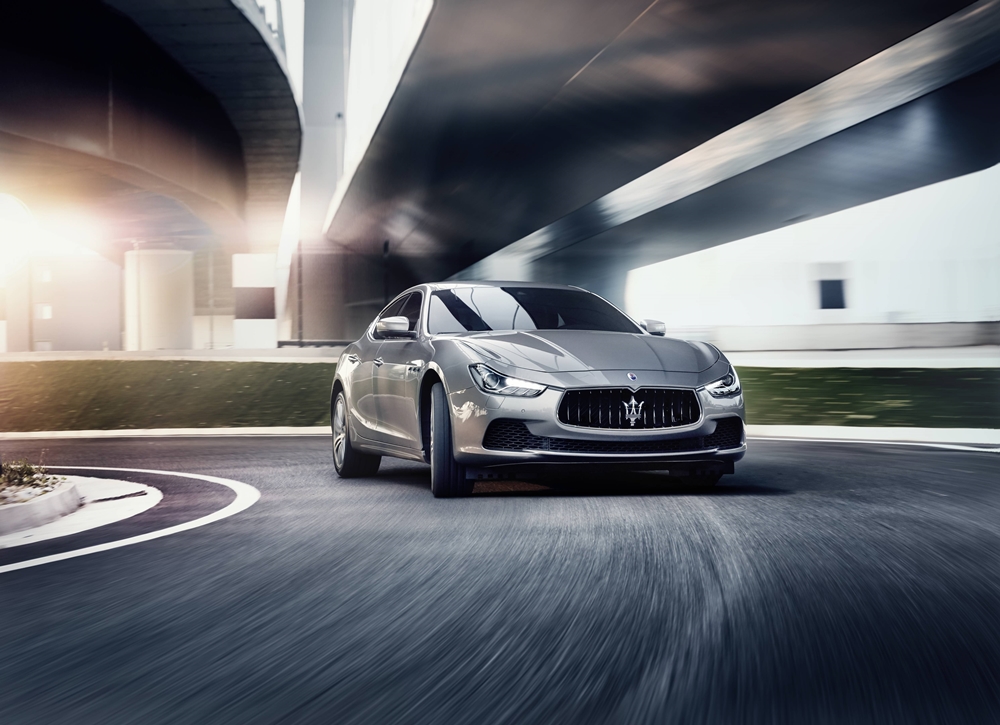 ADVERTISEMENT
NAZA Italia, the official importer and distributor for Maserati in Malaysia, has launched the 2017 Maserati Ghibli and Ghibli S, two months after its official debut at the Paris Motor Show.
The Ghibli shares parts of its core architecture such as the chassis, suspension layout, V6 engines and ZF 8-speed automatic transmission with the Quattroporte. It is, however, 293 mm shorter and 50 kg lighter than the flagship Italian saloon.
This 2017 model's cabin benefits from substantial upgrades as well as new technical content. The central dashboard has been redesigned to accommodate a high-resolution 8.4-inch screen with multi-touch technology. The infotainment system is compatible with both Apple CarPlay and Android Auto smartphone mirroring functions. The new design also features a rotary knob to control the main functions.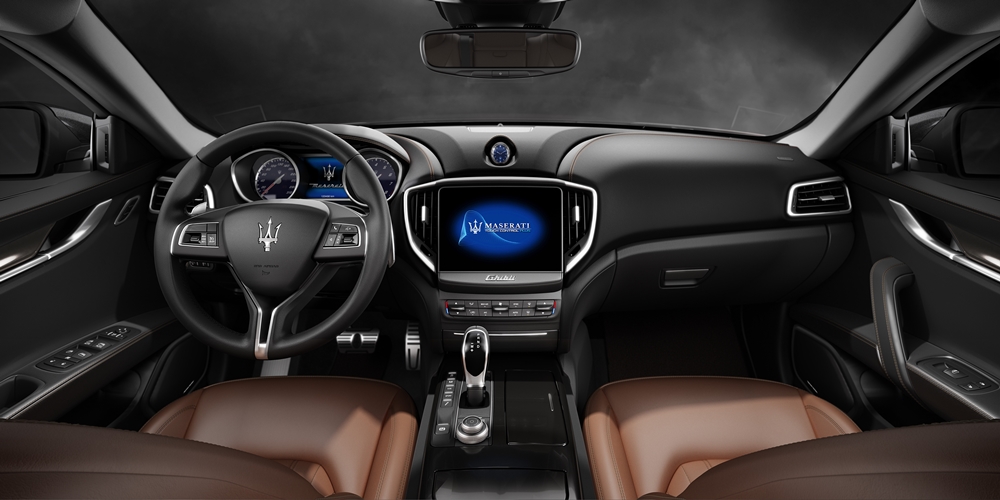 The Ghibli can be personalised with either Luxury or Sport packages. In the Luxury package, the Ghibli's cabin is even more premium thanks to the Zegna Edition Silk and Premium Leather upholstery. The Sport package on the other hand, features new sports seats and sports steering wheel with aluminium shift paddles. Two Carbon packages; one with exterior and the other with interior elements, are now available as a further customization option and an upgrade for the Sport package.
From a technological standpoint, a new package of Advanced Driver Assistance Systems (ADAS) is available which includes Adaptive Cruise Control with Stop & Go, Blind Spot Alert, Lane Departure Warning, Forward Collision Warning with Advanced Brake Assist, and Automated Emergency Braking. An additional Surround View Camera is now available in combination with the ADAS package.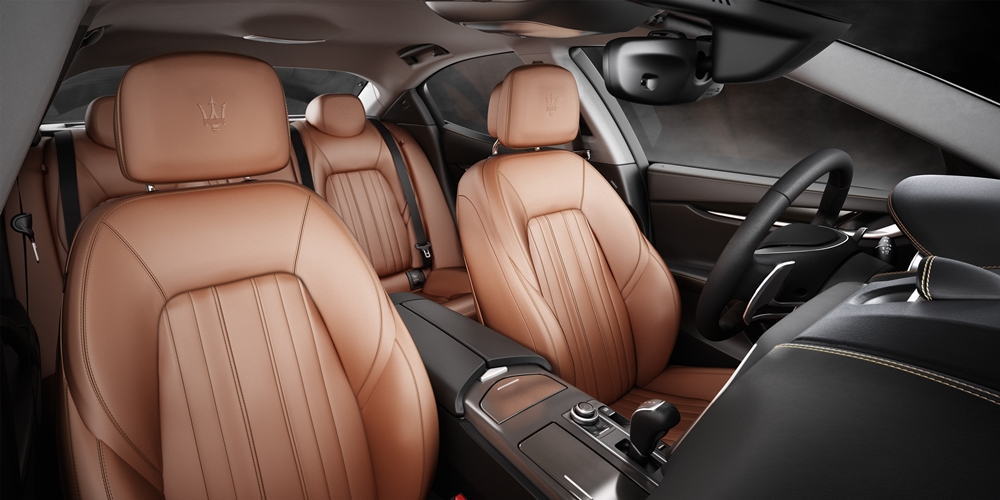 Maserati  has also upgraded the Ghibli's aero-acoustic comfort, and is once again class leading; due to the adoption of new technologies, significant improvements in noise insulation and reduced cabin noise have been achieved. To further improve passenger comfort, an Air Quality Sensor is now a standard equipment.
Both the Ghibli and Ghibli S are powered by a Ferrari built, Euro 6, Twin-Turbo 3.0-litre V6 engine paired with an 8-speed ZF automatic transmission. As a result, the Ghilbi delivers a total output of 350 hp, 20 hp more than the previous model year, an increased top speed of 267 km/h, and a 0 to 100 km/h time of just 5.5 seconds.
Meanwhile, the Ghibli S, with its power output of 410 hp, accelerates from 0-100 km/h in 5.0 seconds and reaches a top speed of 285 km/h.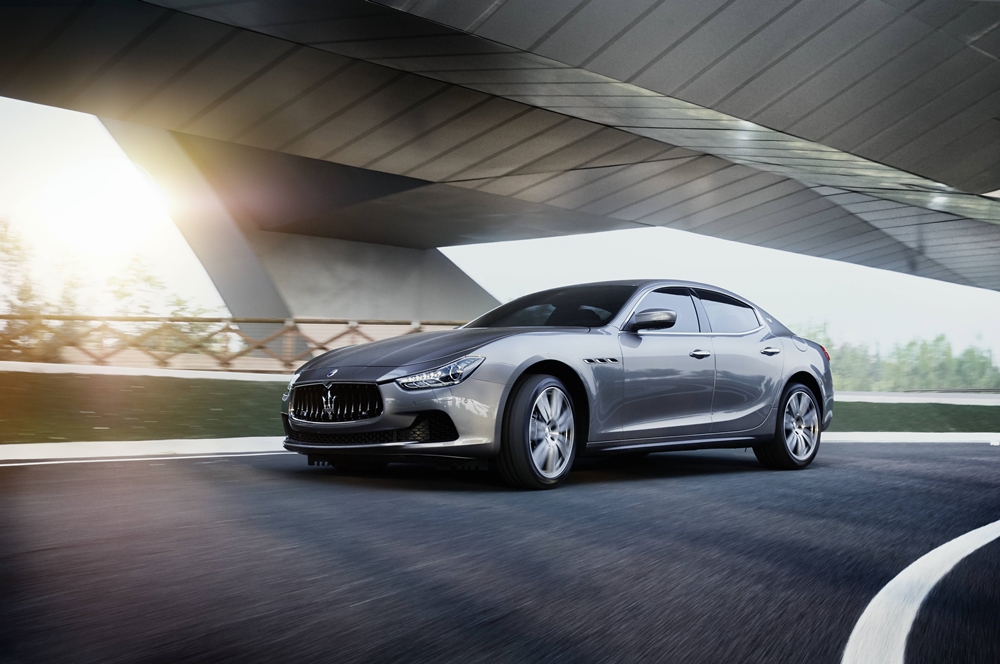 Dynamic and precise handling is guaranteed by the car's perfectly balanced 50:50 weight distribution, while the sophisticated suspension system and the standard limited slip differential make every ride even more enjoyable. The Ghibli has been awarded a 5-star Euro NCAP collision rating, giving the driver and passengers a complete peace of mind on the road.
The 2017 Ghibli and Ghibli S retails for  RM618,800 and RM708,800 respectively, including a 3 years/60,000km service package. The price includes local duties and taxes.
NAZA Italia is already accepting bookings for the Ghibli, so if you would like to find out more details of this newest offering, head over to NAZA Italia's showroom in Petaling Jaya today.
TECHNICAL SPECIFICATIONS:
Maserati Ghibli
Engine: 3.0L 60°V6
Power: 350 hp
Transmission: ZF Eight Speed Automatic Gearbox
Torque: 500 Nm
Top Speed: 267 km/h
Acceleration: 5.5s 0-100km/h
Consumption combined / extra-urban / urban: 8.9 / 6.8 / 12.6 (l/100 km)
CO2 emissions combined / extra-urban / urban: 207 / 158 / 292 (g/km)
Maserati Ghibli S
Engine: 3.0L 60°V6
Power: 410 hp
Transmission: ZF Eight Speed Automatic Gearbox
Torque: 550 Nm
Top Speed: 285 km/h
Acceleration: 5.0s 0-100km/h
Consumption combined / extra-urban / urban: 9.6 / 7.1 / 13.8 (l/100 km)
CO2 emissions combined / extra-urban / urban: 223 / 165 / 321 (g/km)